Alumna Competes in NFTE Nationals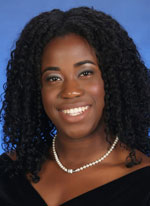 Attention Gables! 2016 graduate, Ashley Bellinger, competes is competing in a Networking for Teaching Entrepearneurship (NFTE) next week in New York City, help her by watching her video here! To read about Bellinger's past accomplishments at Gables, click here.
Support a fellow Cavalier and watch her video before Oct.12.