Recap: March 9 – March 15
International Affairs
An inflatable boat hit a whale off the coast of San Lucas killing a 35-year-old Canadian tourist. Two other tourists were also injured.
Ten people died when two helicopters crashed in Argentina while filming for the French reality TV show, "Dropped". Three French athletes were among the victims of the crash.
Nigerian-based group, Boko Haram, pledged allegiance to ISIS this past week. Their pledge of allegiance has now been accepted by ISIS leader Abu Bakr al-Baghdadi.
Storm Pam made landfall in Vanuatu killing six people, damaging buildings and knocking down power lines. The storm was rated a category 5 storm before landfall and later weakened to a category 4 storm.
Domestic Affairs
High school boys aged 14-17 were arrested for sexual assaults on underage girls on and off school grounds since 2013.
Two police officers were shot outside the Ferguson police headquarters. Police believe that they have identified two people possibly guilty of carrying out the shooting.
Lynn Jennifer Groesbeck (25) died in a fatal car crash. Her two-year-old daughter managed to survive the crash after being trapped in the car for 14 hours, even before rescuers found her.
Oklahoma University's Sigma Kappa Epsilon is now under scrutiny after a video was released of members chanting a racist pledge.  The SKE chapter at the university was disbanded.
An Army Black Hawk helicopter crashed off the coast of Florida killing all 11 passengers. Although at first the mission was centered on rescue, it is now centered on the recovery of the helicopter.
Car-sized chunks of ice washed ashore in Cape Cod. Although the event occurs two or three times every 20 years, it is very strange to see icebergs of such magnitude.
About the Contributor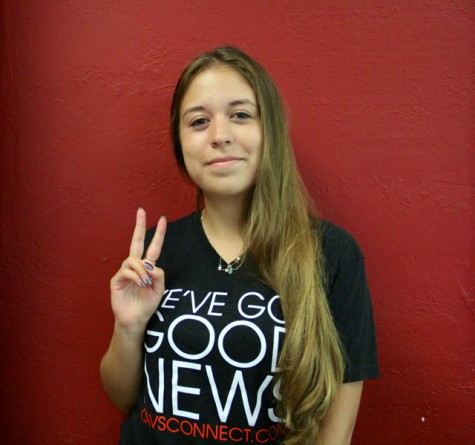 Daniela Quijano, Managing Editor
Daniela Quijano, or "Dani" as you may know her, is a junior who is proud to be a CavsConnect editor. Originally from Medellin, Colombia, she has lived...