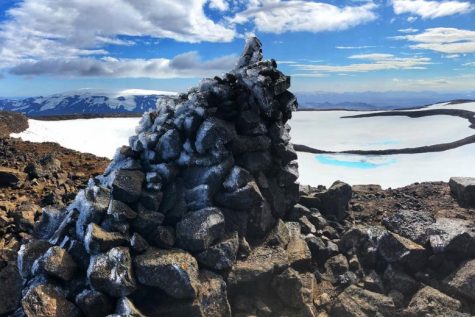 Amanda Perez, Staff Writer

September 1, 2019
On Aug. 18th, 2019, a number of scientists held a funeral for the first iceberg lost due to the consequences of climate change. The iceberg, given the name of Okjökull (Ok Glacier), was a glacier in western Iceland on top of the volcanic mountain called "Ok". The glacier that once stretched approximately...
Daniela Quijano, Editor

March 14, 2015
International Affairs Mexican tour boat hits whale, leaving Canadian woman dead An inflatable boat hit a whale off the coast of San Lucas killing a 35-year-old Canadian tourist. Two other tourists were also injured. 10 dead in reality TV disaster Ten people died when two helicopters crashed in Ar...