Extremely Important New FIU Application Requirements!!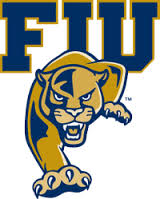 SENIORS –THIS IS A VERY IMPORTANT EMAIL – READ THE WHOLE THING PLEASE.
PLEASE BE AWARE OF THESE NEW FIU ADMISSIONS POLICIES – THIS WILL AFFECT ALL STUDENTS APPLYING TO FIU WHO ARE SEEKING SCHOLARSHIP MONEY TO ATTEND.
Reminder that new this year, FIU has changed some of its admissions criteria for students seeking scholarship money to be able to attend. Here are the three changes:
CHANGE #1: In order to be eligible to obtain any scholarship money from FIU, students must apply AND BE ACCEPTED by Nov. 1st 2014. This means that all students seeking scholarship money should submit your applications THIS WEEKEND. IF YOU CANNOT DO IT THIS WEEKEND, THE LATEST YOU SHOULD APPLY IS OCT. 15TH . You need to submit your application in enough time for the admissions office to review it, admit you and notify you all BEFORE Nov. 1st.  So, the earlier you apply, the better!
CHANGE #2: Applicants to FIU will no longer automatically be considered for scholarships. Rather, as soon as the admissions office has reviewed your application and admitted you, you will be notified (in your portal or through the email address you put on your application) whether or not your GPA, scores, etc. qualify you for scholarship consideration.
If you qualify, you will be invited in that notification to apply for either the Presidential or the Ambassador scholarships through a link that will take you to a scholarship application. The notification you receive will  a.) tell you which scholarship you qualify for, if any, and b.) give you a special password to access the scholarship application should you qualify. You must then fill out that separate scholarship application and send all required documentation BEFORE NOV. 15th.  Since most of you who have not already applied will hear if you are admitted close to the end of Oct., you and your counselors and teachers will have a very short turn-around time in which to submit the scholarship application and documents. The required documents include:
1.     The scholarship application itself
2.     An essay
3.     2 letters of recommendation: 1 from your academy counselor and 1 from your teacher
PLEASE NOTE THAT IN ORDER FOR YOUR LETTERS OF RECOMMENDATION TO BE COMPLETED AND UPLOADED BY YOUR COUNSELORS AND TEACHERS, YOU MUST FIRST LIST THEIR EMAIL ADDRESSES IN THE SCHOLARSHIP APPLICATION. THEY WILL THEN RECEIVE AN EVITE WITH A LINK WHERE THEY CAN UPLOAD YOUR LETTER. YOU SHOULD TELL THEM TO EXPECT THIS EVITE AND REMIND THEM OF THE QUICK TURN AROUND.
IT IS MY STRONG SUGGESTION THAT YOU CHECK YOUR PORTAL AND EMAIL EVERY DAY AFTER YOU HAVE SUBMITTED YOUR FIU APPLICATION AND AS SOON AS YOU ARE NOTIFIED THAT YOU HAVE BEEN ADMITTED AND IF YOU QUALIFY FOR SCHOLARSHIP CONSIDERATION, YOU SHOULD IMMEDIATELY FILL OUT THE SCHOLARSHIP APPLICATION, LIST THE NECESSARY EMAIL ADDRESSES AND SUBMIT IT SO THAT YOU GIVE YOUR TEACHERS AND COUNSELORS AS MUCH TIME AS POSSIBLE TO COMPLETE YOUR RECOMMENDATION LETTERS.
CHANGE #3:  Sending SAT scores: If you are applying to FIU and are taking the Oct.  11th SAT and you need/want those test scores to be considered both in your FIU admissions decision and your scholarship consideration, you MUST go onto your www.collegeboard.org<http://www.collegeboard.org> account BEFORE Oct. 20th and add FIU as a school to receive your Oct. scores (some of you have already done this). Once you do this, when the scores come out on Oct. 28th, FIU will automatically get them that same day and this will still be in time for them to admit you by Nov. 1st.  You cannot add them as a school after Oct. 20th and a RUSH order in this case won't help because you will run out of days, so your only viable choice is to log on NOW and add FIU as a receiving school so they electronically get your scores the same day they come out.
THIS MESSAGE IS NOT MEANT TO PANIC YOU!  Rather, I wanted you all to have the best opportunity to get scholarships from FIU given their short timeline. The reality is that many of you will end up going to FIU whether you think so now (last year 143 were accepted) and so why not hurry and apply and see if you are scholarship eligible so if you end up going, you can get $$$$.  The good news is that, even if you don't think you need scholarship money or don't think you will qualify, submitting your application and getting a decision in Oct. is still recommended because you will have one less thing to do later on and you will sleep better knowing you have been accepted to at least 1 college.
Just follow the instructions above and you will be fine. As always, if you have questions, please come to Ms. Stack:)
About the Contributor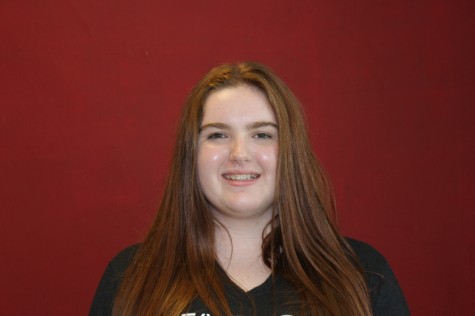 Catherine Healy, Business Manager
Now a junior in the IB Program here at Gables, Catherine is very excited to continue her high school career. She is ready to take on her third year as...