Love Is Alive At Gables High: Our High School Valentines Tradition
Valentine season is right around the corner, and you know what that means… time to get married! Spread the love by buying a proposal and snatching your boo's heart with cupid's charm. From January 30th until February 13th, fly on over to the interact booth in front of the new building during both lunches or before and after school in room 2164 to get your looooooove on.
About the Contributor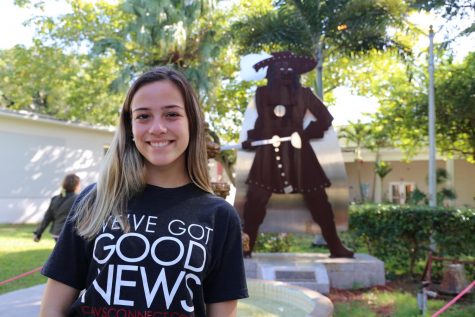 Ketty Dones, Staff Writer
Ketty Dones, is a senior in the International Baccalaureate (IB) program at Coral Gables Senior High. Ketty has a background in the TV production program...