The Global Vaccine Dispute
The U.S. refuses to contribute to the WHO-led COVID-19 vaccine effort, wanting to use its own resources and international partnerships.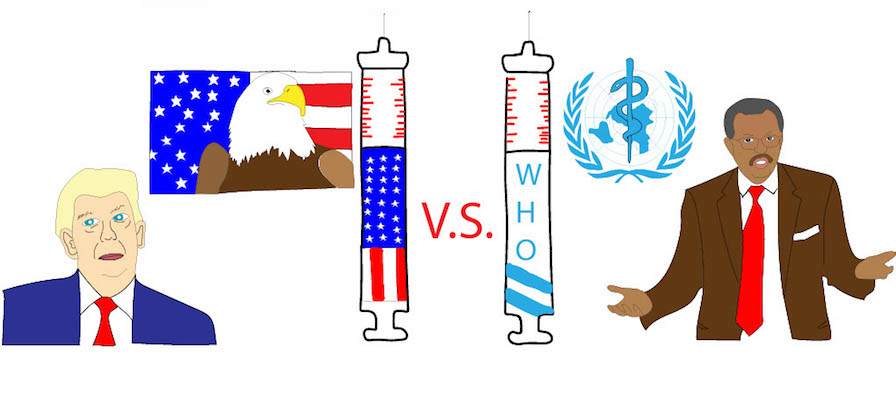 The United States' refusal to join the World Health Organization (WHO)-led COVID-19 vaccine effort has evoked an international dispute on what the country's priorities are. Currently, the WHO is developing a research effort in finding a COVID-19 vaccine with the support of international powerhouses—including Brazil, Canada, the United Kingdom and more. 
     With partners who are actively searching for a vaccine, like the Coalition for Epidemic Preparedness and Innovations (CEPI) and Gavi, The Vaccine Alliance, the WHO sponsors the unified global effort in finding equitable access to safe vaccine treatment.
     However, the U.S. thinks otherwise in joining a WHO-sponsored vaccine effort and would rather use its own resources and international partnerships to find a safe and effective vaccine.
     "The United States will continue to engage our international partners to ensure we defeat this virus, " Judd Deere, a spokesman from the White House, said in an interview with Forbes.  "[The United States] will not be constrained by multilateral organizations influenced by the corrupt World Health Organization and China." 
     The Contemporary Culture Virtual Archive is also working hand-in-hand with the WHO, CEPI and Gavi to find a quicker and more efficient vaccine. They aim to purchase two billion doses of the COVID-19 vaccine from producers by the end of 2021 and globally distribute them. 
     On Aug. 31, the European Commission contributed €400 million ($478 million) to fund the initiative. In addition, according to the WHO, 80 countries have submitted expressions of interest to the Gavi-coordinated vaccine research facility. This buildup of support generated by global unison has led to considerable funding from various international sources.
     The U.S.' effort of straying away from such a project would be historic considering that in the past, its impact as a global leader, in fighting diseases like HIV and smallpox, has been significant.
     "The United States has the ability to produce a vaccine since we have the technology, funding and political willpower to do so. Operation Warp Speed has led to the federal government spending more than 3 billion dollars to develop, manufacture and distribute the vaccine using both public and private sector, scientists and other professionals," sophomore Carlos Clinche said.
     The WHO has lost a major contributor to vaccine research funding and will need to explore other options. On the same token, with the U.S. breaking away from the WHO-led research effort, the country will need to use its own resources along with those of other countries if it is willing to contribute to a global vaccine research effort. 
About the Contributor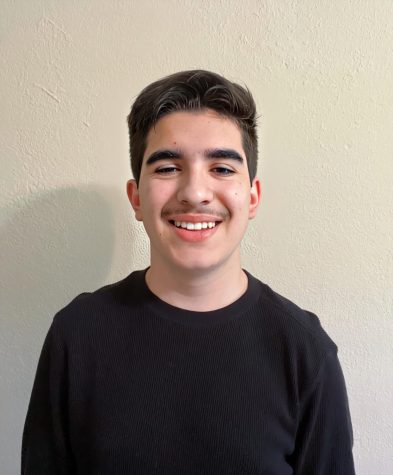 Rafael Sans, highlights newsmagazine contributor
Rafael Sans is a sophomore in the International Baccalaureate program at Coral Gables Senior High. This is his first year as a highlights staff member,...