Winter Break 2017: Cavs Go Places
Winter break is a time when every student looks forward to making great memories, regardless of where they happen. Many students stay at home and go out with friends to local hot spots to turn the time off into a "stay-cation," while others have the opportunity to explore other parts of the country and the world for break.
"
I went to multiple cities in California for about 10 days; I went to Los Angeles, San Francisco, San Diego and small little beach towns on the coast while driving up the PCH (pacific coast highway). It was one of the most beautiful trips I've ever taken and really loved the 'vibe' the whole state had! I also saw a bunch of landmarks and famous places like the Golden Gate Bridge, Walk of Fame and the Hollywood sign."
— sophomore Angelle Garcia
"
I went to North Carolina over winter break for the fourth time. After all the stress of tests and teachers and homework, it's always nice to head up to a cabin in Blowing Rock to just relax and drink hot chocolate for two weeks."
— sophomore Ana de La O
"
It was an amazing experience! I went to Holland and Germany… We went to the Berlin wall, the gate of Brandenburg, and the Fernsehturm de Berlín ( a television tower in Berlin). Something that was really fun was the public transportation. We got around the entire city by subway! It's so cool to be able to move around so quickly and easily compared to Miami where we are kind of limited to cars; having the experience to leave the country was so exciting. I was able to hear and read the different languages and interact with unique people. The weather was perfect; it snowed … a real winter feeling compared to Miami."
— senior Kimberly Molina
"
Over the break, I visited New Orleans. I really liked New Orleans because of its culture and diversity in the city. I got to try beignets and they were really good and I really enjoyed visiting the Tabasco museum."
— sophomore Ivan Perez Hernandez
"
I went to Telluride, Colorado and I was skiing with my family for a week. It was really fun and I improved my skills immensely. Also, I went to the mall a lot because I had to buy people gifts for the holidays."
— freshman Emily Kay
"
Over winter break I went to Cuba. Being a first generation Cuban, it was really great to go back and continue to learn about my roots and expand my knowledge on Cuban culture. I go every two years and with every visit. I learn something new about my homeland. This trip was very eye opening for me due to the recent passing of Fidel Castro. I was hoping there would be some changes back in Cuba, but the people of Cuba didn't seem very phased at all. Also, I was able to see a lot of my family as I only have my immediate family here in Miami and over 50 cousins in Cuba. I also went to La Cueva del Indio, a place where you can go in and experience so many intricate shapes that are naturally imprinted on the walls, one example being a formation that resembled La Niña, La Pinta and La Santa Maria."
— sophomore Tatiana Campos
"
I traveled to Mexico and stayed in the Yucatan Peninsula. I got to spend time exploring towns, Mayan ruins, sink holes, beaches and more. It was my first time traveling outside of the US and Europe, so it was an awesome experience and a great rest from school."
— senior Olivia Field
"
My family's trip to Tennessee this winter break was great. We hadn't traveled together in a long time and we had a great deal of fun and a lot of bonding time."
— sophomore Alfredo Wolfermann
From vacation to vacation, city to city, country to country, Gables students were able to create amazing memories over the course of winter break. Although vacation is an amazing time for every student, it must come to a close and students must return back to campus, anxiously awaiting Spring Break.
Leave a Comment
Your donation will support the student journalists of Coral Gables Senior High School. Your contribution will help us cover our annual website hosting costs.
About the Contributor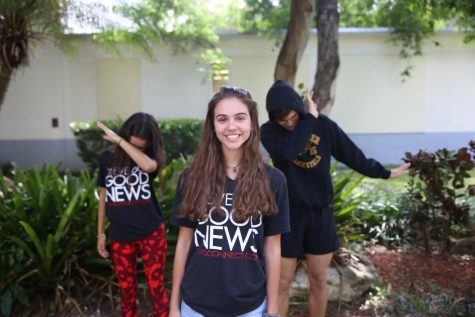 Emily Simon, Editor-in-Chief
Emily Simon is a senior in the International Baccalaureate (IB) program at Coral Gables Senior High. Serving as both the Features and Student Life editor...