How to Calm the College Application Chaos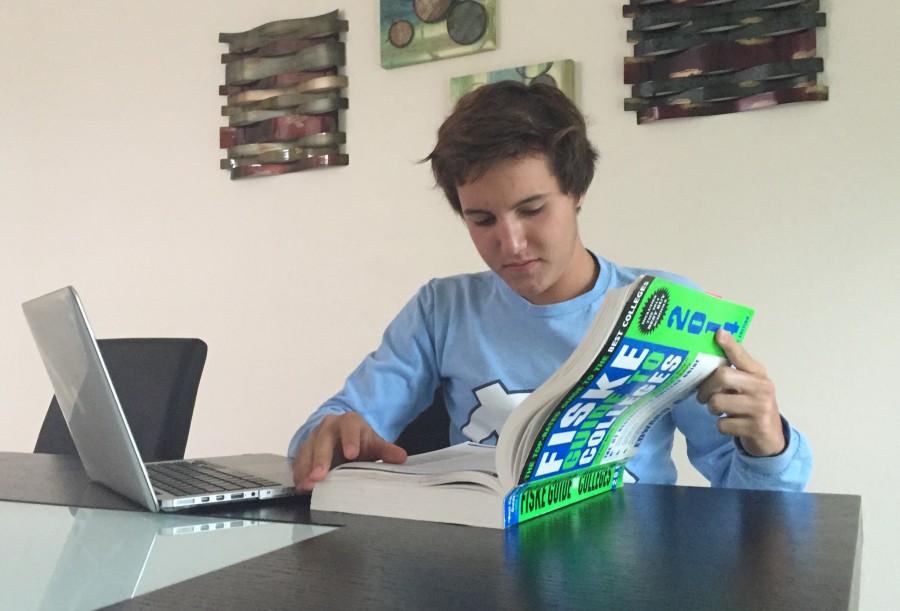 Most Cavaliers are expected to think about life after Gables at a college or university, where they can study what they choose and enjoy the experiences that college life brings. Although these visions for the future seem captivating and unchanging, senior Cavs still have to survive college application season. The first semester of senior year is known to be stressful due to the amount of paperwork and essay-writing. To avoid the college application craze, CAP Adviser Mrs. Stack advises to get started in the summer!
Summer may be a time for rest and relaxation, but by getting started on the application process, you'll save yourself from overwhelming stress. Here are a few things you can do to calm the chaos before application season comes.
https://bigfuture.collegeboard.org/college-search?navid=gh-cs


Use websites like CollegeBoard to begin your college list. You can also use websites like Cappex or CollegeData.

Start your college list! By now you should have taken either the SAT or ACT, if not both. These scores, along with location, your major and campus life preferences, will help you decide which schools you should spend your time applying to. As soon as you've decided your possible schools for the 2016-2017 school year, you'll be able to move along on your college quest.

Contact college representatives! Once you've compiled a list of schools that you want to apply to, you should continue looking into the details of the schools. Not only will you be able to confirm that you actually like the school, you can also send an email to a school representative to ask them questions about the school. Showing interest in the college may help you get acquainted with the staff and school, and most importantly, it may earn you recognitions with the admissions committee!
Plan your college budget! You can't move forward with the college application process until you've considered what kind of college experience you can afford. Speak to your parents about how much they have saved or how much they are planning to contribute to your tuition. You can also get an estimate of how much federal aid you may receive by plugging in your information into the FAFSA4caster.
Search for scholarships! If funding your college experience is a bit of a struggle, it is suggested that you look into applying for scholarships that you qualify for. Some scholarships, like Questbridge and the Gates Millennium Scholarship, cover full costs of college. Don't qualify for these scholarships? No problem! Use websites like Fastweb and Chegg to help you find scholarship matches. Note: finding them isn't enough; make sure you apply to the scholarships before their deadlines. Some scholarship deadlines are in the summer, so don't miss the money you could qualify to be awarded.

https://appsupport.commonapp.org/link/portal/33011/33013/Article/1694/2015-16-Common-Application-Essay-Prompts


Here are the prompts for next year's Common Application. Choose the question that best fits you!

Work on your essays! While you may not be able to begin applying to schools just yet, you can begin writing your CommonApp essay. Take advantage of the free time that summer offers and get inspired to write answers to a few of the given prompts. Once you have edited and picked your favorite response, you can breeze through this step when it comes time to complete the Common Application.
With an understanding of these challenging first steps to the application process, you can breathe a little easier when fall comes around. If you still have questions about applying to college, contact or visit Mrs. Stack. Enjoy what's left of your summer, Cavaliers!
About the Contributor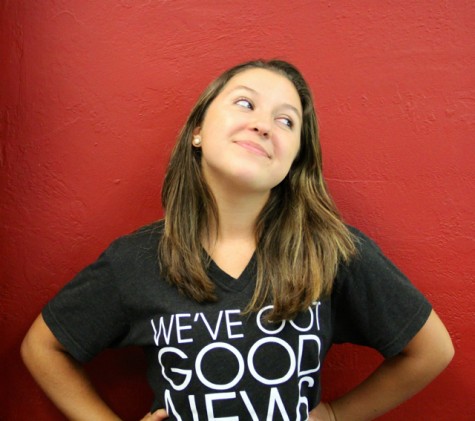 Sabrina Ochoa, Editor-in-Chief
An IB senior at Gables, Sabrina Ochoa (commonly known as "Sab," "Sabi," "Sabu," "Bri," "NaNa" and even "Fab Sab" ) is a proud Cavalier. Despite her minuscule...