Sweet Like Honey: Honeybee Doughnuts
Our Rating: A
Doughnuts have always been a sweet classic in American households, but now a little bakery called Honeybee Doughnuts has sought to give a more refined and artistic look to the traditional glazed treats we all know and love. Right in the middle of South Miami, Honeybee Doughnuts offers a long list of unique doughnuts with flavors that can be found year round, and special flavors that make occasional, yet memorable, appearances.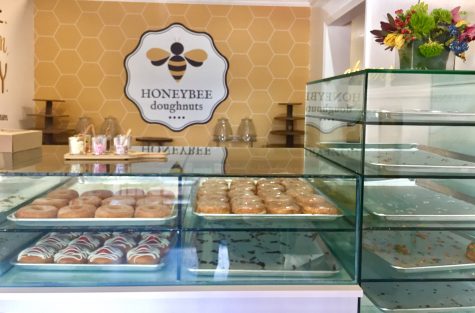 Located in a small storefront in South Miami, Honeybee has limited seating space inside, but does offer a table with three stools, and a small bench outside. The interior is tastefully decorated with soft yellow walls that have a honeycomb pattern, and a chalkboard menu that lists the doughnuts that are available throughout the day. The store isn't chaotic, so ordering your doughnuts is not a difficult or stressful ordeal. Even if there isn't much room on site, the peaceful and bright vibe of the store allows you to happily savor your doughnuts on the spot.
The variety of doughnuts they offer is impressive: Nutella, dulce de leche, guava with cream cheese, Frutti Pebbles, crème brûlée, s'mores, and Matcha are just a few of the ones on the menu. There are even low calorie and gluten-free doughnuts so every one can enjoy their visit to Honeybee. Each doughnut is skillfully decorated and offer an overall satisfying experience. However, arriving early in the day is recommended because they sell out fast. At only 12 p.m. the selection of donuts was already limited to 4 flavors. Honeybee also sells coffee, so stopping by for breakfast would be a great way to start off your day.
"The designs on the donuts were absolutely unique and different. I had three doughnuts and I think the fruity pebbles one is the best," sophomore Tatiana Campos said.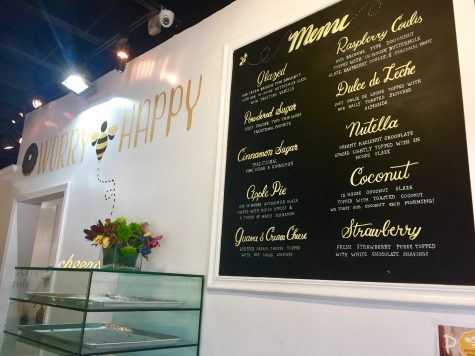 Some argue that the only defect that Honeybee Doughnuts has is the price. All of the doughnuts cost $2.50 each, which is pricey when compared to other doughnut chains such as Dunkin Donuts. Then again, Honeybee sells freshly made doughnuts, often using local ingredients, that are guaranteed to please anyone on any occasion. They are also very centrally located and easy to find.
"I love their unique flavors and tasty doughnuts, but I think they're a little pricey, but it's great to have gourmet doughnuts right around the corner," sophomore Dominique Babin said.
From artfully crafted specialty doughnuts, to a simple yet tasty lighter option, Honeybee Doughnuts is a sure bet when you want to get a gourmet sugar fix.
About the Contributor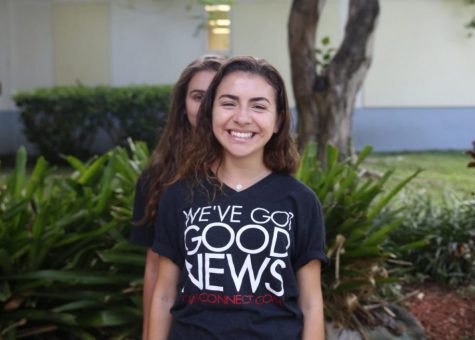 Natalia Rodriguez, Reviews Editor
Natalia Rodriguez is currently a senior in the International Baccalaureate (IB) program here at Gables, and is excited to continue editing for CavsConnect...