To All the People Who Love Romantic Comedies

Release date: Aug 17, 2018
Director: Susan Johnson
Starring: Noah Centineo (Peter Kavinsky), Lana Codnor (Lara Jean), Janel Parish (Margot), Anna Cathcart (Kitty), Israel Broussard(Josh).
MPAA Rating: TV-14
Our Rating: A
"To All the Boys I've Loved Before" is a romantic and inspiring Netflix original movie that will make your heart throb. Based on a novel, the movie not only depicts one of the cutest teen love stories of all time but also makes you fall in love with the character Peter Kavinsky. This rom-com is based on the life of Lara Jean Convey who secretly writes love letters to all the boys she has had a crush on. One day, the letters are accidentally sent out and Convey has to confront each of the letter's recipients one by one. With a 94% Rotten Tomatoes score, this movie has stolen the hearts of many.  The pleasant story behind each character will make you fall in love with them as individuals.
"I like the movie because it's cute and relatable in some parts. My favorite character is Lara Jean Covey because she is sweet and nice, and I like how she takes on a whole new person while dating Peter Kavinsky," sophomore Andrea Martinez said.
The movie is a classic "boy meets girl" film but is still worth watching. Convey, a very soft-spoken girl who loves a good romantic novel, pretends to date Peter Kavinsky, one of her former letter crushes who received one of her letters. Kavinsky decided to fake his relationship with Convey in order to make his ex-girlfriend jealous while Convey dates Kavinsky with the intention to forget about her crush on her sister's ex-boyfriend, next door neighbor and best friend, Josh. Kavinsky appears to be a very popular jock, although he is revealed to be a surprisingly sweet person throughout the story. These two very different people have more in common than they think.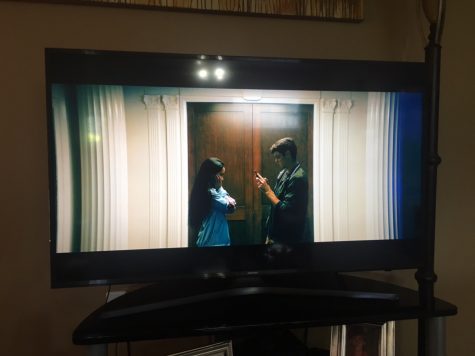 "I thought the movie was amazing, it was cute, funny, and interesting it was a great teen romance movie," freshman Isabella Ahumada said.
This movie made my day, and if you don't watch it you will regret it; the 139 minutes are so worth it! As a person who is a lover of everything Nicholas Sparks, I can say I was so surprised to see how much I liked this movie. Many people are comparing this movie to another Netflix original film, "The Kissing Booth," however, I feel that they are very different love stories. Generally speaking,"To All the Boys I've Loved Before" is now one of my favorite romantic teen movies. Additionally, the story keeps you on your toes since you don't know who Convey will end up with.
"To All the Boys I've Loved Before" made me believe that you can fall in love with the person you least expected. This film shows that in order to have a successful relationship you need to be selfless and thoughtful of everyone's feelings. Furthermore, the storyline was also very positive and it will make you smile all the way until the end. Overall, if you haven't seen it then what are you waiting for! Log in to your Netflix account and start watching the movie. Trust me, you won't regret it.
Leave a Comment
Your donation will support the student journalists of Coral Gables Senior High School. Your contribution will help us cover our annual website hosting costs.
About the Contributors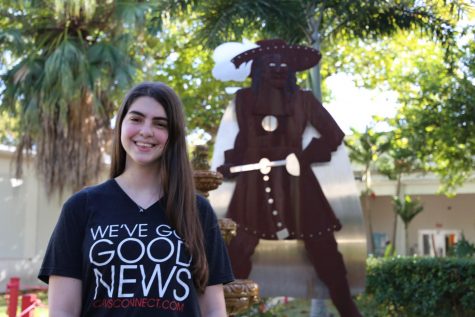 Melanie Estrada, Managing Editor
Melanie Estrada is an International Baccalaureate (IB) sophomore at Coral Gables Senior High who really loves to be a part of CavsConnect as the site's...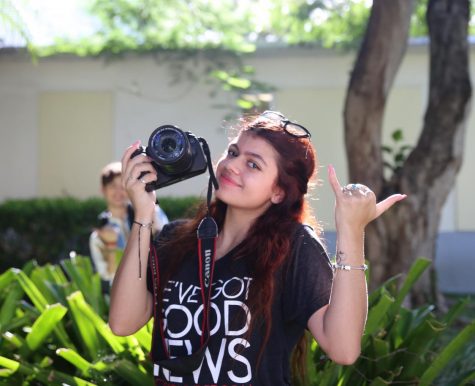 Gabriella Torna, Photographer
Gabriella "Gaby" Torna, is a senior in the International Baccalaureate (IB) program at Coral Gables Senior High. As a photographer for CavsConnect,  Gaby...