Jobs Near You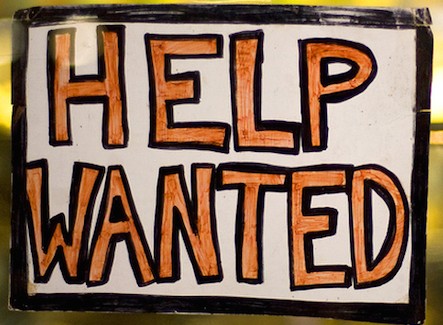 When most Gables students get home they immediately think about homework. However, some outstanding Cavaliers have already begun to take on jobs. Many of these students have to work these jobs after school while still managing to get all their studying, schoolwork, sports, and club requirements done as well. Thanks to the OJT program, some students are actually allowed to leave school during the day to widen their opportunities for part-time jobs.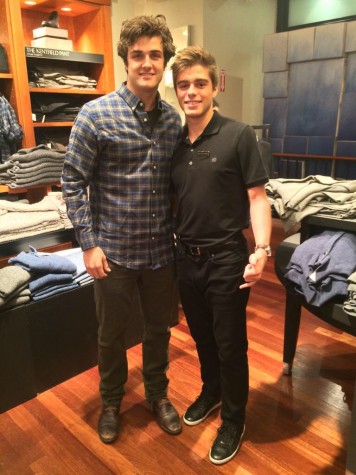 "Working at [Banana Republic] is fun because you see and meet new people every time. Working in retail is fast-paced and I perform well under pressure, so it is a perfect fit for me," junior Lucas Serau said.
If you're looking for a job to earn some extra cash, CavsConnect has some great ideas for you. Here are some fun jobs that you can obtain while in high school without any required degrees.
Preschool Photographer: Lifetouch has some openings for people who want to help create moments children will never forget. As a Lifetouch preschool photographer, onewould take class pictures and other photographs for preschoolers. It is important to have a lot of positive energy, be outgoing, and have a customer focused personality, while remembering to keep a professional attitude at all times. One mightn't even need to have professional photography experience; Lifetouch will teach you all the skills necessary to excel at preschool photography.
SAT/ACT One-on-One Private Tutor: If you like teaching others and want the opportunity to help some of the underclassmen at Gables, then you should seek employment at Kaplan Inc. At this job, one would help instruct his/her peers with Kaplan's proven study plan to help them achieve the highest SAT/ACT scores possible. To be eligible for this job, prior experience taking the SAT/ACT and an official SAT/ACT score at or above the 90th percentile mark is necessary to qualify as a tutor. They may also accept those with 80th percentile scores on the GRE, GMAT, or relevant math and verbal sections of health exams such as the DAT or PCAT. In addition to Kaplan, Gables's own Dr. Payne runs a SAT/ACT prep course company in the Gables called "Gables Tutoring." To pursue a job at Gables Tutoring, see Dr. Payne in room 9221. To be a tutor, one needs to have a lot of positive energy, good presentation skills, and the ability to teach others. This job is a great way to interact and help students.
Restaurant Employee: Working at a restaurant is always a good option for a part-time job as well. Many restaurants hire high school students, but remember: each company has its own requirements. In Coral Gables, restaurants such as Chipotle and Shake Shack are always looking for servers and Jimmy John's Gourmet Sandwiches on Miracle Mile hires students to make deliveries by bicycle. Working at a restaurant is very good practice for making people happy and also teaches one to relate to others. It's a great chance to learn some new skills and make some cash.
"
I love my job. Just the fact that I am a young man and am learning responsibility in this chaotic world is a great tool for me in the near future. I feel having a job is really preparing me for the real world and it is also helping me put some money towards college."
— sophomore Kahreem Oliver
Summer Camp Swim Instructor: If you're looking for a summer job instead of one for during the school year, then becoming  University of Miami (UM) Mini Canes Camp swim instructor might be the right job for you. For this job, you would be working with 6-12 year old children and teaching the younger ones important stroke techniques while doing more advanced drills with the older kids. The camp is located at the Patti and Allan Herbert Wellness Center and you would be teaching at the indoor pool located there. American Red Cross Water Safety Instructor (WSI) and Lifeguard certifications are preferred and CPR certification is mandatory. Since you will be working at a college facility, you must complete a criminal background check, drug test, and fingerprinting through the University of Miami. It is important to be professional and help maintain discipline in this job, but you also need a positive attitude to ensure the kids have fun.
Getting a job is an important tool to have in your belt during high school. It prepares you for future endeavors and helps you learn professional and life skills. Get a job today, and be ready for tomorrow.