A Life of Discipline: Mr. Coats Retires
Upon opening its doors in 1950, Coral Gables Senior High School has seen generations of students and faculty come and go. A dwelling for numerous Cavaliers, Gables has evolved and been transformed in front of longtime faculty. An eye witness to all of this change, Mr. Isaac Coats is wrapping up his 34th year at Gables.
Prior to teaching, Coats was a student at Gables himself, graduating as part of the class of 1973. A multi-sport athlete, he played shooting-guard for boys basketball as well as wide receiver for the football team. By senior year, the Cavalier averaged 31 points per game on the basketball team. While simultaneously balancing school and sports, Coats learned discipline, a quality that he would later pass onto students as a teacher.
Attending the University of Stetson after graduation, Coats earned his bachelor's degree in Health and Physical Education. Despite his experience in this field of education, Coats worked as a salesman for car and homeowners insurance directly after college. Hoping to find long-term success, he eventually resigned to begin his journey as a staff member at Gables.
"I began working as an insurance salesman. Although I had never considered teaching, it was a smart choice for me at the time. Eventually, I made use of my bachelor's degree and returned to Gables," Mr. Coats said.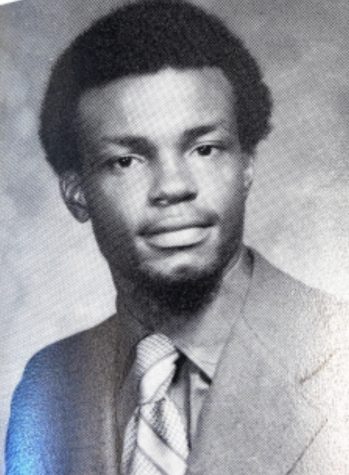 The eldest of eight children, Coats has been teaching in some way all his life. Incorporating his experience guiding his younger siblings at home, he applied those skills to the classroom and was able to foster a positive environment for students. Coats has worked to prepare students for their adult-life, and some of his past students even include current Gables teachers such as CavsConnect advisor Mrs. Passwaters.
"I've pretty much been teaching and guiding others my whole life. I'm honored to have taught so many [alumni] and prepare them for real-life situations," Mr. Coats said.
Throughout his tenure at Gables, Coats taught Health & First Aid, Safety and Personal Fitness. Discussing a wide range of health-related topics, Coats has always tried to evoke discipline and encourage his students to make good decisions. Participating in conversations about what he was teaching with his students allowed him to emphasize the importance of being healthy.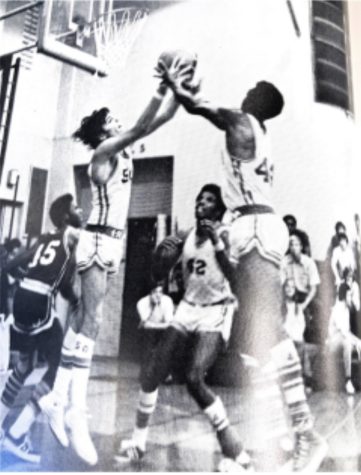 Coats has seen many aspects change throughout his lifetime at Gables; the most dramatic of them being the advent of technology inside the classroom. Before computers ruled the classroom, Coats used to assign paper worksheets and engage in regular discussion. However, with a large-scale shift to online applications, Coats more recently assigns independent work to his students via Microsoft Teams.
Coats has also noticed the expansion of the campus and the diversity of staff. Over the years, he has established meaningful relationships with former alumni and current teachers. For example, he still speaks with current counselor and sixty-two year Gables veteran, Mr. Finora.
Looking ahead, Coats does not have any specific plans set in place. After 45 years of working, he does not have any regrets about teaching and is confident about the legacy he has left behind at Gables.
"I regret absolutely nothing. I have given it my one hundred percent. It has been a pleasure working with high school students. Right now, I am looking forward to spending time with my family and living the best life possible," Mr. Coats said.
A true Gables veteran, Coats is leaving behind the campus but not the Cavalier spirit. Through a life of discipline and teaching, he will represent what it means to be a true Cavalier for years to come.