Visiting The Best of the Best Soccer leagues
With every soccer league's fixtures rolling into a crunch period and nearing their end, now is the best time to evaluate each league with their historical rosters and decide which league is truly the most dominant one in the world.

La Liga:
This historic league has been at the peak of world soccer for decades, beginning when Real Madrid won five consecutive Champions Leagues in the 1950s. Since then, Real Madrid has been crowned champions of Europe another eight times in 1966,1998, 2000, 2002, 2014, 2016, 2017 and 2018. Their rival and main LaLiga competitor, FC Barcelona, have won the Champions league five times since their creation, which is still less when compared to Real Madrid, but places them high among all other European sides.

Barcelona has won their fair share of silverware too, winning a sextuple in 2009, the first in soccer history at the time; something only recently matched by Bayern Munich. However, La Liga is not only known for its amazing teams, but for their brilliant players too. Among those to have played in La Liga are Cristiano Ronaldo and Lionel Messi, regarded as two of the greatest players of all time due to being the two players with the most ballon d'or, a highly coveted individual award given to the best player of the year. Diego Maradona, Zinedine Zidane, Ronaldinho and Ronaldo Nazario have all played in La Liga and have been regarded as some of the greatest players of all time as well, amassing dozens of trophies between them, including champions leagues, world cups and ballon d'or. The sheer amount of world class players, coupled with the history of La Liga as a top club show just how great of a league La Liga is.

Premier League:
The Premier League was formed in 1992 after the top clubs in England decided to form their own super league with England's best teams. In the history of the Premier League, Manchester United is inarguably one of the better clubs as they have won 13 trophies, the most in the Premier League. However, the current top team in the Premier League is Liverpool FC as they have been victorious five times in the Champions League, winning their latest one in 2019. A huge number of players who have played in the Premier League were able to make themselves known to the world that they were the best players to ever graze a soccer ball. These players include Alan Shearer, Wayne Rooney and David Beckham, who has established his own club, Inter Miami.

"The Premier League is usually pretty exciting to watch because they have a lot of big fixtures that are always entertaining," sophomore Nathaniel Leiva said.

Bundesliga:
The best of German soccer is played in the Bundesliga, which contains the most successful club in the league, Bayern Munich. Bayern Munich has had a joint record amount of trophies won in a single season, such as the FIFA Club World Cup, Champions League, German Supercup, the Deutscher Fußball-Bund, UEFA Supercup and the Bundesliga Season trophy, becoming the second team to win a sextuple amount of trophies in a single season. The Bundesliga fails to deliver a boring match as nearly every match played ends with an exciting goal tally, with the German players truly giving it their all.

"It is pretty cool to see Lewangoalski scoring an insane amount of goals per match, with Haaland becoming an established player at such a young age," sophomore Edghlys Lopez Jr. said.

Ligue 1
Ligue 1 has been the dominant league for French teams since1930, with a rich history of Lyon being the leading team in the league, winning eight Trophée des Champions and five Coupes de France. The current dominant team in the league is Paris Saint-Germain since they have won nine Ligue 1 titles, 13 Frenoh Cups, nine Frenoh Leagues, 10 champions Trophies and one UEFA Cup Winners Cup. Ligue 1 has been shaped by legends such as Delio Onnis, the all time top scorer with 299 goals and Michel Platini, who is considered to be one of the best midfielders of all time. These legends have helped shape the reputation of Ligue 1 into being one of the more entertaining leagues to play in.

Whichever league you believe to be the best, they all have their fair share of enjoyment. There are always exciting goals, beautiful defensive plays and miraculous saves watched and enjoyed by millions of fans around the world. Each of the top leagues includes many up-and-coming players who are just establishing themselves in the world of soccer while also battling it out with well-known excellent players. La Liga is the home to the most entertaining teams going head to head, with the league's reputation being built upon the legends and the best players to play the beautiful sport, playing in La Liga.

[powr-twitter-feed id=84e9b870_1616638451720]
About the Contributors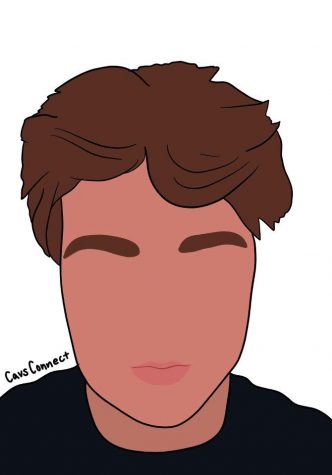 Patrick Heydasch, CavsConnect Staff Writer
Patrick Heydasch is a well-rounded sophomore within his first year as a Cavsconnect staff writer. He is interested in many subjects including Algebra,...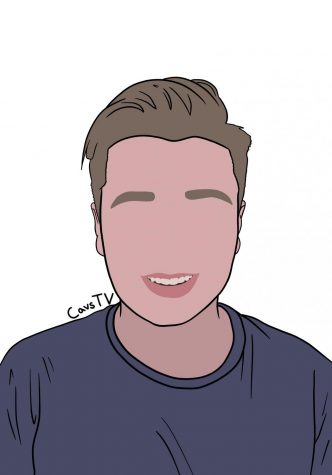 Anthony Abrahantes, CavsTV Staff
Anthony Abrahantes is a rising sophomore in the International Baccalaureate program. Born in Miami, Anthony is the middle child in his family. When he...