A Season Cut Short Brings Memories That Will Last Forever: Rodney Michel and Cavalier Volleyball
To athletes all across the world, playing a sport is more than just a hobby, it is what drives them to better themselves every day in all aspects of their lives. Although all athletes around the world could sympathize with that, it is especially true for senior Rodney Michel – the captain of the Cavalier Volleyball team at Coral Gables Senior High – who, like thousands of others, just had his senior season cut short due to the outbreak of COVID-19. Despite the unexpected ending, Michel has certainly left his mark on the volleyball scene here at Gables.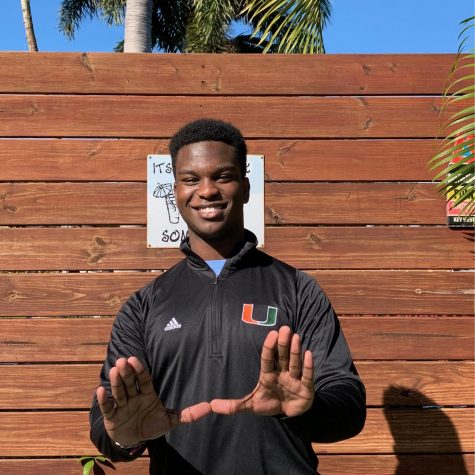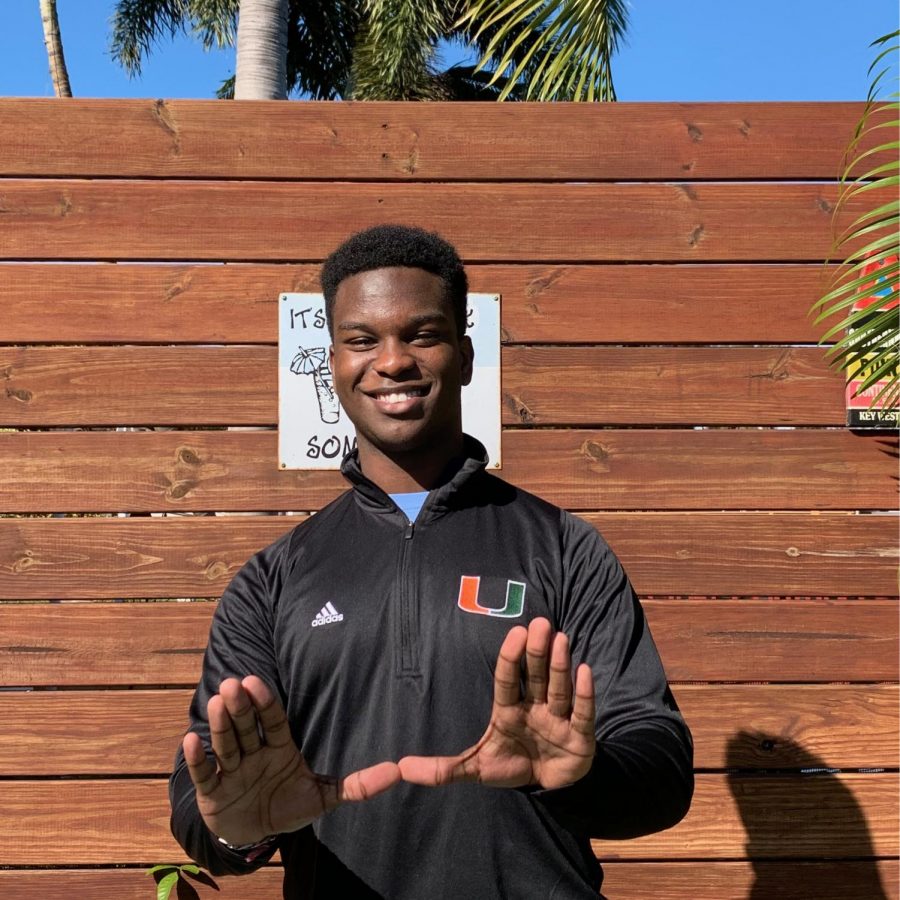 Michel first picked up playing volleyball at the age of 13 during middle school. Naturally, the sport called to him as it highlighted his physical strengths: quickness and endurance. However, over time, what started out as a fun activity quickly began to mold Michel both as an athlete and a person, and it has taught him invaluable life lessons and a work ethic that he would be utilizing for the rest of his life.
Once he arrived at Coral Gables Senior High, he was enrolled in the vigorous, academics-driven International Baccalaureate program, which severely limited his time in playing the sport he loved. Rodney, however, picked up right where he left off in his sophomore year by joining the Cavalier Volleyball team. At that moment, a new level of discipline and work ethic was needed to stay ahead academically and physically on the court. He, along with his teammates, rose to the occasion as they finished their sophomore season with a positive record and began making strides on bringing Gables Volleyball back to popularity.
In volleyball, constant work is needed to be the best, and the hundreds of hours that Michel has devoted into working with his team throughout the years have been a testament to his success in the sport. Despite the fact he was entering his junior year, his most rigorous year academically, he was not just able to balance school and volleyball, but completely excel in both. Michel was able to lead the volleyball team to one of their best records, and the whole squad was excited for their final year together.
"One of those passions for Rodney has been volleyball, and ever since he got on that team, he has put in 150% effort into the team as he always tried to make his team and himself better," senior Eddie Caldera said.
This was supposed to be the year where everything fell into place, where seniors get to leave on their own terms but, in the midst of their 2020 volleyball season, it was soon cancelled due to COVID-19, just like that. Regardless, all of the preparation for the season did not go to waste. Despite the fact that Michel and his teammates were disappointed about not being able to conclude their final chapter together in the way they would have liked, they would not change a thing about how it all played out.
"I have learned values that matter significantly to me. It has taught me every year that with practice and heavy emphasis on working on yourself, the outcome is limitless," senior Rodney Michel said.
Through the the last five years, Michel has grown from a boy with a passion, to a responsible, well-driven man who credits volleyball for instilling an unmatched work ethic and drive within him. Undoubtedly, he would not be who he is today without the sport that molded him at such a young age.