Lady Cavalier Soccer Senior Game: A Celebration and a Show
On Tuesday, Jan. 14, the Lady Cavalier Soccer team celebrated their senior game during their last home game of the 2020 season, a tradition intended to recognize all of the seniors with a celebration of flowers, a crown, and a sash given to them by the underclassman on the team.
During this must-watch contest, the Lady Cavaliers took on Southwest High School and won the tight contest with a close score of 3-2. Gables took a total of 21 shots on goal and converted three times. Senior Natalie Puntonet and junior Chase Bagnall-Koger had an assist each, facilitating the offense that uplifted the Lady Cavaliers.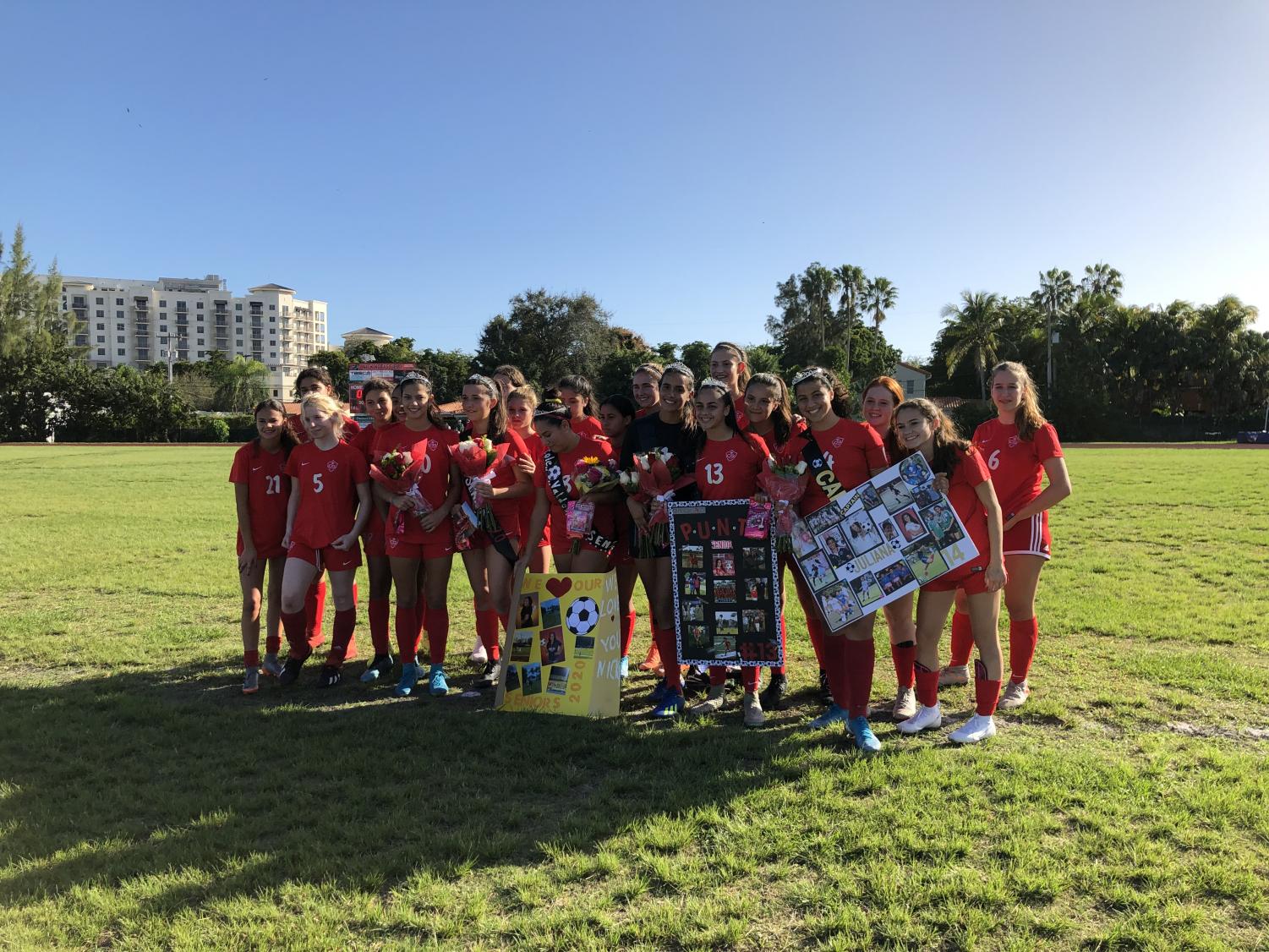 Gables was in control of the contest with one goal in the first half, but Southwest quickly erased their deficit with a goal that took advantage of the Lady Cavalier defense that was pushed up too far, allowing the Southwest players to send in a deep ball right into the net. Then, in the second half, Gables came back with two more goals, taking a 3-1 lead. In the last five minutes of the game,  Southwest scored a goal from a free kick outside the goal box. While their efforts were grand, it was not enough to take down the Lady Cavaliers.
"Even though the outcome was not what we wanted it to be, we still won and had a good time playing for our seniors. We got to enjoy senior day as a team and even though it is sad to see them leave, we will always remember the impact that they had on our team," sophomore Mia Calderon said.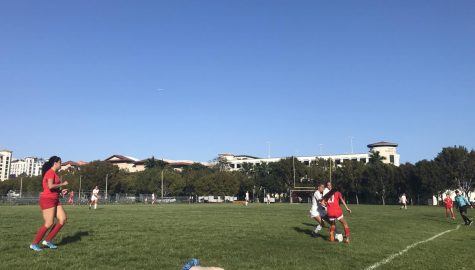 The Lady Cavaliers successfully ended their season with 14 wins and 2 losses. They scored a total of 75 goals and allowed a remarkably low 19 goals against them. Coral Gables is currently placed first in the district and is undefeated in all district and away games. However, the true district champion will be determined in a couple of weeks during the district final competition in February.
"I loved my senior game because I felt so proud to represent my school as a senior and more importantly, the captain of my team. It was a great way to close off my high school soccer career and I loved how all of my friends came and supported me," senior Juliana Bonavita said.
The week of Monday, Jan. 21, the Lady Cavaliers will take on GMAC -Greater Miami Athletic Conference -district competitions, where the Lady Cavaliers will be taking on the regional competition against a broader range of schools. Until then, be sure to wish them luck as they look to continue their winning ways.