Athlete of the Week: March Edition
As the spring season is now on the decline, many Cavalier athletes are working to take their game to the next level. It takes a lot of commitment and dedication to be part of a competitive team. However, the students below have been distinguished from their fellow teammates due to their previous achievements and undeniable passion for the sport they play, honored by being selected to be the Cavalier athletes of the week for the month of March.
March 03, 2019 – March 10, 2019: Rebecca Rodriguez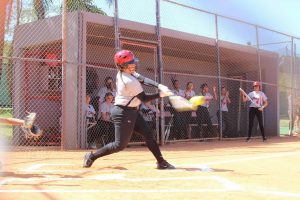 Senior Rebecca Rodriguez began playing softball competitively in her freshman year in an effort to become more involved within the student body. Her training usually consists of CrossFit during the offseason and travel softball during the summer. Due to her tremendous work ethic, Rodriguez earned Athlete of the Week for the first week of March after going 3 for 3 at the plate, helping the Lady Cavaliers Softball team defeat district rival South Miami 15-0. She hopes to still continue her passion for softball when she graduates from high school through any opportunity she may receive.
March 10, 2019 – March 17, 2019: Ernest Denis
Since the age of 5, senior Ernest Denis has done nothing but play baseball in his free time. What was just a hobby for time to pass quicker has become a major part of life and will always hold a place in his memories. To Denis, it is what has shaped him into the person he is today and has caused him to grow a strong and committed work ethic. Due to this motivation, he has earned the title of Athlete of the Week for pitching a complete game only allowing 1 run to lead the Cavalier Baseball Team over district rival Miami High by a score of 11-1.
"I always practice at 110% and never slack or get on your heels always stay on your toes and baseball is the best sport in the planet," senior Ernest Denis said.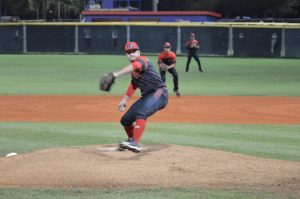 The team usually trains about 2 hours on weekdays. When he wasn't practicing, he would sometimes box as a hobby, but not as often as he would play baseball. He hopes to continue baseball at a collegiate level at an in-state college and major in business and management.
March 17, 2019 – March 24, 2019: Natalie Puntonet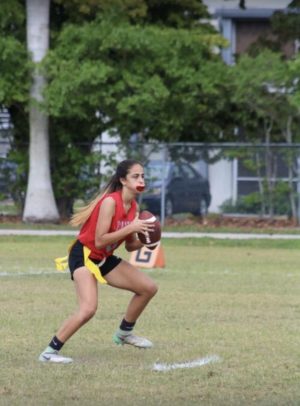 Junior Natalie Puntonet was only 7 when she began running around the playground with her friends as her siblings played football. Soon enough, she joined her siblings and began to play various football games in an effort to grow a closer bond with her family. Since then her love for football was undeniable considering that football has always been a huge part of her family structure.
Puntonet earned the Athlete of the Week title after she scored the only touchdown of the game to help the Cavaliers Flag Football team defeat a district rival, Southwest, by a score of 6-0. For as long as she can remember, Puntonet has always had that competitive drive that led her to join a sport. When the flag football season is not ongoing,  Puntonet is a member  of the varsity soccer team and has been announced as co-captain for her senior year.
"My goals for this season are to work harder and become better as a team.  I believe if we work harder and better we will win the district title, which is something we all want to win," junior Natalie Puntonet said.
March 31, 2019 – April 07, 2019: Manuel Jackson
Junior Manuel Jackson went 6 for 9 at the plate with 3 RBI's to help the baseball team go 2-1 over spring break, defeating Hialeah High and Somerset. Jackson began playing after seeing his dad focus so much of his time into professional baseball.  He has not only excelled  out on the field but has managed to do well in his academics while juggling his practices schedules. With senior year around the corner, Jackson is expecting to be accepted into a good college that has a well-rounded business management program.
---
These athletes above are the epitome of what constitutes a hard-working and committed student. They strive to better their game every season and, because of this, they were chosen as Athlete of the Week for Coral Gables Senior High. It takes much dedication to be an athlete, but they have managed to stand out. The athletes chosen aim to better their game every day and have kept this positive attitude in whatever they involve themselves in. If you see these student-athletes around campus, make sure to congratulate them for receiving for their success!
About the Contributors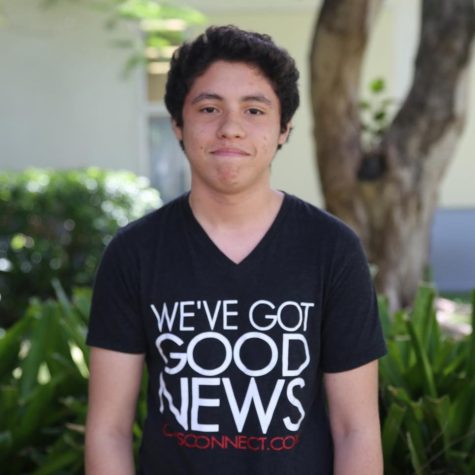 Miguel Lemus, Staff Writer
Miguel Lemus is a junior in the International Baccalaureate (IB) program at Coral Gables High School.  Lemus is excited to see what the school year will...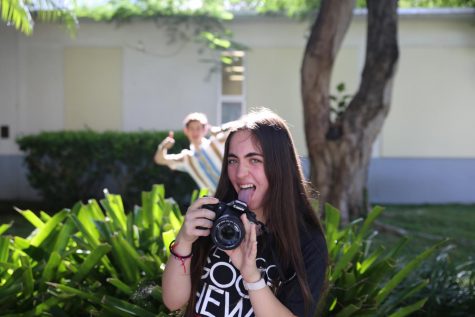 Emily Kay, Photographer
Emily Kay is a current junior in the International Baccalaureate Academy (IB) at Coral Gables Senior High School. She is ecstatic to have become a part...