Senior Cavaliers Represent Gables at the Soccer All-Star Game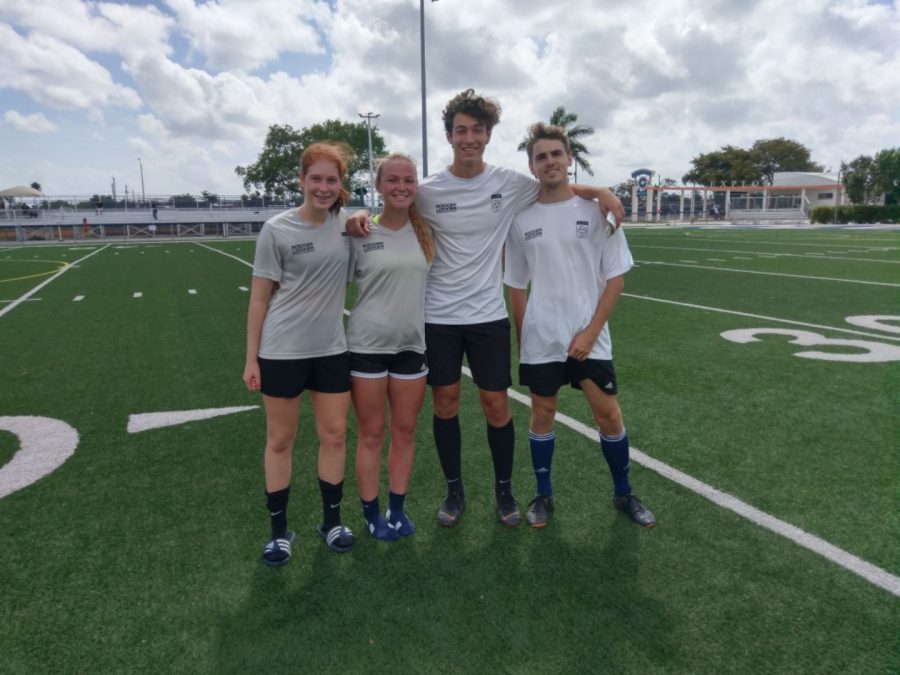 In accordance with annual tradition, the Senior All-Star soccer game was held on Mar. 9, featuring the top players from the teams that were most successful during the regular season.  Coral Gables Senior High was represented by a total of four students:  Carolina Alvarez, Cecilia Rodriguez, Nicolas Schmidt and John Mark Kellogg were nominated by soccer coaches Justin Aguirre and Michel Fotso to participate in the event.
The head coach from each team in both the Miami-Dade and Broward counties is able to nominate up to two senior players who have played remarkably throughout the season to participate in the elite event. Eligibility is based upon both the school team's success as a whole and the nominated players' individual performances.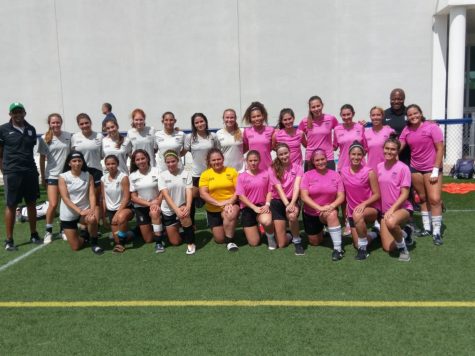 "Being picked to participate in an All-Star is something every high school athlete aspires to; it is a great honor," sophomore Nina Montero said.
The game took place well after the season and post-season games had elapsed, on a Saturday at Christopher Columbus High School. After a brief warm-up in the sweltering Miami heat, the Girls' All-Star Game began at 11:00 A.M. Starting players from winning teams in the regular season, such as Coral Reef, Miami Country Day, La Salle, Palmer Trinity, and other high schools were separated into two evenly matched teams just 45 minutes prior to the start of the match.
All the players there have good stats, they're consistent, and are just solid team players.. it makes for an interesting game," sophomore Marcell Aguilar said.
Adjusting quickly to their new teammates, the elite teams played a close match, with both teams maintaining possession at times and executing crucial defensive plays. After 90 minutes of close competition, the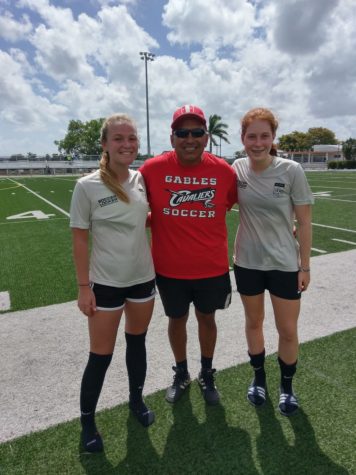 game ended in a 0-0 tie.
"I would say the most impressive moment of the game was watching both of our Cavalier players stop the attack and smartly get out of any danger on their goal," Cavalier soccer coach Eddie Aguirre said.
The Boys' All-Star Game began shortly after in the same location. Unlike the girl's match, this game was a high-scoring hour and a half, with a total of nine goals scored by both teams. The team that Kellogg and Schmidt were assigned to emerged victorious, winning the game by a final score of 7-2.
Besides serving as an activity to celebrate a season of hard work and bonding with teammates, this year's Senior All-Star Game was an opportunity for participants to look towards their future. Several college soccer coaches were formally invited to watch the two matches and scout players for their respective universities. Though athletic scholarships are rare, the prospect is an exciting one that heightened the stakes of the game.
Overall, the four Cavalier seniors chosen to participate represented the school well, with technical skills acquired through years of practice and dedication to the sport, as well as excellent sportsmanship.
About the Contributors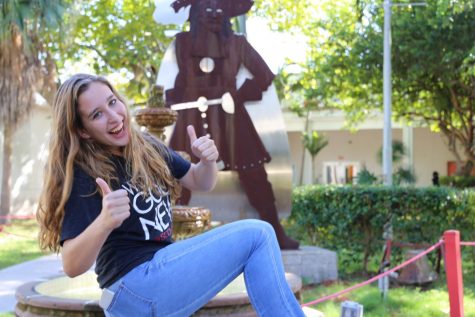 Chase Bagnall-Koger, News Editor
Chase Bagnall-Koger is a Junior in the International Baccalaureate (IB) program who is excited to be returning to CavsConnect for her second year as as...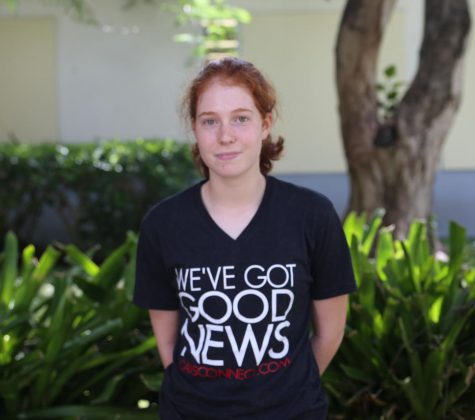 Carolina Alvarez, Copy Editor
Carolina Alvarez is a senior in the International Baccalaureate (IB) program at Coral Gables High. She is starting her second year as a copy editor in...