Bouncing Back Into Basketball
One of Gables' biggest winter sports, basketball, has just begun and will soon be in full swing. After already having spent weeks doing extensive and rigorous preseason training, the team, and many around campus, are anticipating a very successful year for the Cavalier Boys Basketball team.
"I can't wait to see how this season turns out for the team, and I definitely think we're at an advantage this year due to the strong senior class that's playing for us," senior Riley Capiro said.
Their preseason consisted of an intense practice schedule that focused mainly on conditioning, stamina, and the building of team chemistry, allowing the players to improve in the way they play together. This not only gets the players into shape, but also greatly improves their coordination and communication on the court, which are two critical parts of having a successful basketball team.
Now, a few weeks later, practice has transitioned out of the preseason regiment and has transformed into full-time game preparation. These more intense practices consist not only of conditioning, as was the case in the preseason, but also of shooting, passing, and dribbling drills in order to sharpen and improve each of the players' individual skill sets. Furthermore, in their everyday practices, the Cavs work on properly executing different formations and plays such as the pick and roll and screen that, when done properly, have proven effective in game time situations. The constant practice of these different basketball concepts have seemed to pay off, as the team was propelled towards a win in their first game of the season against South Ridge Senior High School.
"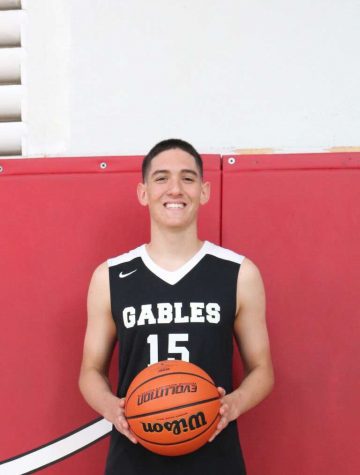 I believe that we have a real shot at making it all the way to States. As long as we keep working hard and focusing, we should have no problems.
— senior Arturo Diaz-Dube
Regarding their regular season, the team has gotten off to a rather rocky start, playing a tough series of games that has resulted in a 2-3 record for the varsity basketball team. Their first win came in the aforementioned game against the Southridge Spartans by a score of 69-53 , with all players performing very well and in spectacular fashion. Their second win came last week against the Norland Vikings when the Cavs won by a tight score of 48-40.
Despite not having the most ideal start to the season, both the players and coaches expect to rebound and come back strong as they put in endless hours to fix their few flaws. That being said, several Cavalier basketball players still have high hopes for the team's success in the long-term and throughout the rest of the season.
As the Cavalier Boys Basketball team gets into mid-season form, they look to improve in what will surely be an amazing season. In the weeks leading up to winter break, the team will play Fort Lauderdale, Southwest, and Ferguson, along with several other teams. Be sure to support your fellow Cavs and wish them the best of luck this season!