Coral Gables Swimming Ends the Season with a Splash
As district championships rapidly approach and the regular season nears its end, the Coral Gables Cavaliers Swimming team is prepared to meet the challenge head on. The success of a season is usually measured by the team's performance at the district and state levels, and many on the team are ready to deem this season a win. The regular season performances of both teams, boys and girls, has exceeded expectations, as the boys have posted a 6-2 record and the girls finished at 7-1. The atmosphere around the team has been one of enthusiasm and hope, while also maintaining a strong level of competitiveness that is necessary to perform well in their upcoming competitions. Coach Gerry Couzo has done a great job in preparing the team for meets, and the swimmers have done their part in executing during their races.
Senior Captain Alfredo Wolfermann sees the team trending in the right direction and hopes that they can carry some of this momentum into Districts. He credits the team's early wins as one of the driving forces in the team's success and morale. The joyous environment in which the team operates can be credited with allowing the swimmers to relax and perform without any pressure.
"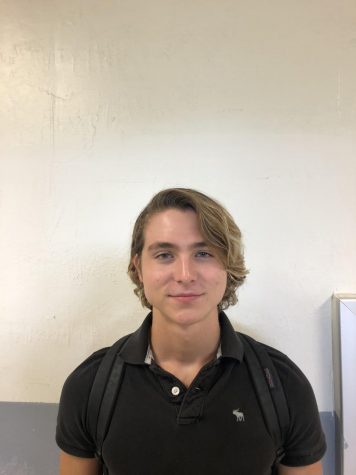 This year's season has been the best out of my time here at Gables. Our winning streak to start the season was used to fuel our racing at later meets.
— senior Alfredo Wolfermann
The team swam remarkably well at the GMAC championships, as both teams placed very high. The roster also featured two GMAC individual champions. This success at the competition bodes well for Districts, which will take place on Thursday, Oct. 24.
"We have a really good chance of winning districts and having a few district champions," senior Camila Torres said.
With so many swimmers reaching new personal bests, the possibility to have multiple district champions in individual events, as well as team relays is rather high. The team also feels poised to make a run at trophies during the State Competition. While the relays may be their best shot, one should not count out any of the individual swimmers during this spirited run of good form.
The Coral Gables Cavaliers Swimming team's regular season may be over, but their journey to reclaim dominance in their district and beyond is just getting started. Whether it be the coach or the swimmers, everyone is rearing to give it their all at the upcoming swim meets.