Cavaliers and Buccaneers Kick off the 2018 Football Season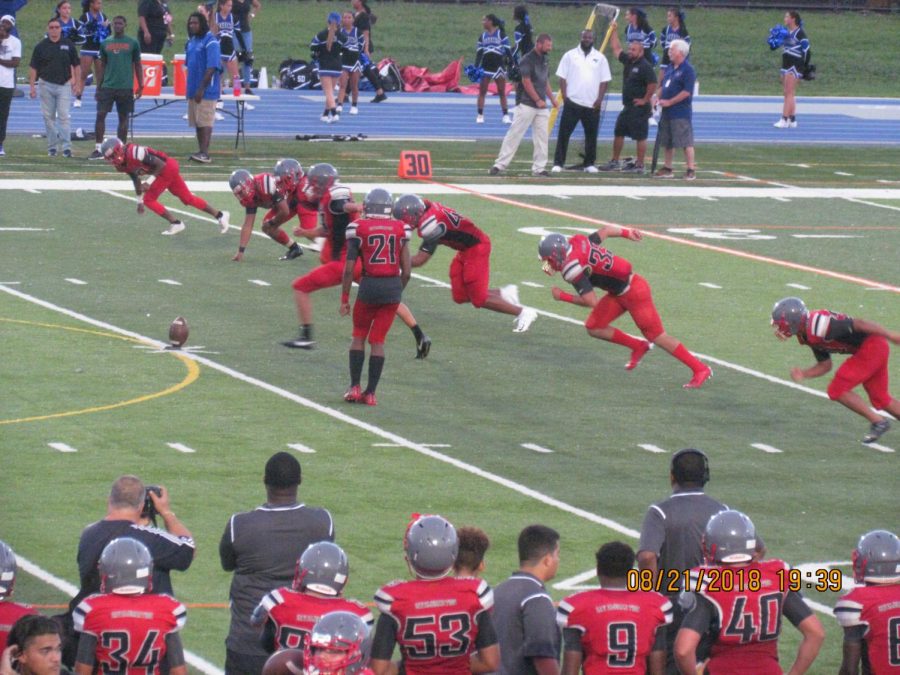 On Friday, Aug. 24, the Cavalier Football team suited up and played their first regular season game against the South Dade Buccaneers.  The matchup between rivals was held at Tropical Park, where lines of people outside the ticket booths anxiously awaited the commencement of the 2018-2019 season.
With kickoff time set for 7:30 P.M, fans yelled and cheered as senior Kade Marriott kicked off the game, pushing back the Buccaneers deep into their own territory. Unfortunately for the Cavaliers, however, South Dade managed to score a touchdown early on as the Bucs completed a 44-yard play, highlighted by receiver Frank Ladson, that put the Buccaneers within the Cavaliers 10-yard line and soon led to a touchdown that put South Dade up by a score of 7-0.
South Dade continued to have control for most of the first half, forcing a fumble and driving down the field on offense, but the Gables' substantial defensive effort, fronted by defensive leaders DeAngelo Paul and Demitris Biamby, was able to prevent them from scoring any more points, sending both teams back into the locker rooms at halftime with the Cavaliers still trailing.
Coming out of halftime, despite a rested and revamped defense, South Dade managed to score once more on the Cavs, putting the Buccaneers up 14-0. Gables was quick to respond, however, scoring a quick rushing touchdown making it 14-6. Throughout the remainder of the game, both defenses held the other scoreless and in check, and so, despite the team's valiant effort and push in the fourth quarter, they were unable to tally any more points, resulting in a loss for the Cavaliers.
"I think the team's overall performance was great, they just need to focus a little more. Both the coaches and players know what they need to work on and will do whatever it takes to get the job done," sophomore Arianna Gonzalez said.
Despite the Week 1 loss, the Cavalier Football team looks to bounce back next week against Miami Edison Senior High by working hard through another week of practice and honing in on areas they struggled in.
"I think in practice, the team will work on correcting silly mistakes and work on offensive productivity as we already look towards contending for the district title later this fall," senior Ivan Perez-Hernandez said.
Additionally, they will surely focus on improving the discipline of the team as a whole, as drawn penalties certainly took a blow in the face of success for the Cavs. Be sure to cheer them on as they look to take their first win of the 2018 season on Sep. 7, when they play Killian High!
About the Contributors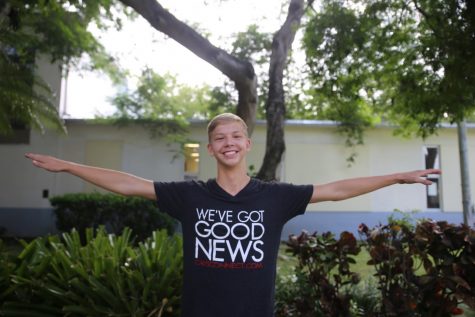 Trey Riera-Gomez, Staff Writer
Trey Riera-Gomez is a senior in the International Baccalaureate (IB) program at Coral Gables Senior High School. This being his first year involved, he...