Athlete of the Week: Angelina Bonilla
What began as a fun activity to play with the family soon became one of Bonilla's most prized hobbies. Sophomore Angelina Bonilla began playing softball at the age of nine and was later inspired by her father and sister to take on the sport competitively. Day in and day out, Bonilla has spent countless days of practice in order for her to become the best player she can be for her team. Her dedication has allowed her to gain a competitive edge over her opponents and has paid off during the week of April 15 – April 22 after she was named Athlete of the Week for making school history when she pitched a three-hit shutout to help the Cavalier softball team defeat Gulliver Prep.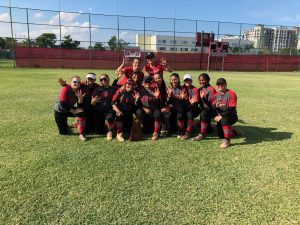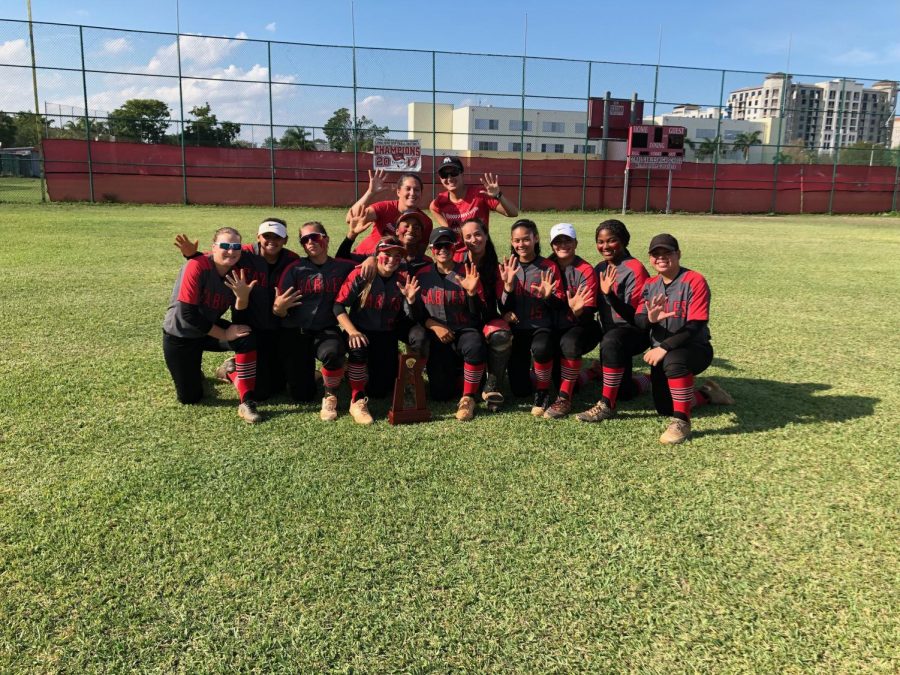 From a young age, softball has always played a pivotal role in Bonilla's life and it is what has made her the person she is today.  Several years of practice have taught her lessons that she would've never learned in a typical classroom environment. With any sport, one must have a positive mindset and the motivation to work diligently, in spite of obstacles. Bonilla has exemplified a model attitude throughout her softball career, strengthening her as a leader on and off the field.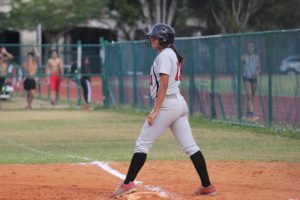 With only two years left of high school, Bonilla is hoping to work even harder to improve as a teammate and individual.
---
How do you balance softball with your academics?
I usually try to prioritize certain assignments over others so I can manage my time wisely.
What have you learned from being on the softball team?
I've learned how to work hard for what I love and how to work well in a team dynamic. The dedication I've put into softball is something that I'll use for the rest of my life.
What is one memory that you've experienced with your team and still cherish to this day?
A time that I'll always cherish with my team is the time when we had a long week of practice and we went to a tournament in Kissimmee and we came together as a team and our hard work finally paid off when we won.
 How does it feel to be chosen as athlete of the week?
It feels great to have been chosen because I've put a lot of time and work into my practices.
What do you hope to accomplish this season?
I hope that I can become a better player in order to make it to states this year.
What do you love most about being part of the team?
I love being able to play softball every day.
What teams have you been part outside of the Cavalier team?
I've been part of various teams, but right now I'm in Florida Power Black.
Do you plan on continuing softball after high school?
Yes, that's the goal.
---
As of right now, the Cavalier softball team is spending countless hours out on the field in order to have a chance to make it to states once again. Make sure to congratulate Angelina Bonilla for her hard work and the rest of the Cavalier softball team for earning 1st place in districts for the 5th year in a row!
Leave a Comment
Your donation will support the student journalists of Coral Gables Senior High School. Your contribution will help us cover our annual website hosting costs.
About the Contributors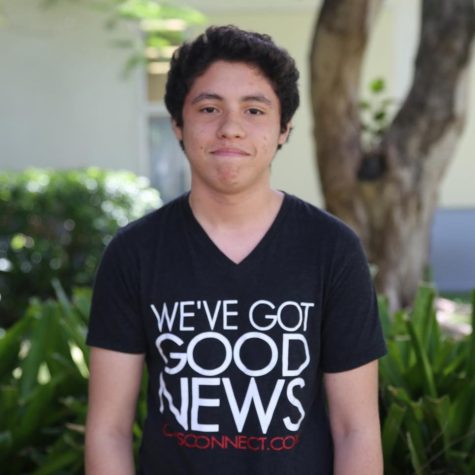 Miguel Lemus, Staff Writer
Miguel Lemus is a junior in the International Baccalaureate (IB) program at Coral Gables High School.  Lemus is excited to see what the school year will...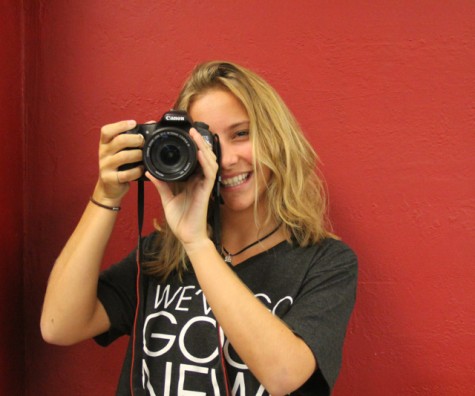 Ximena Puig, Photographer
Ximena Puig, preferably "Xime", is the youngest of three siblings. She was born and raised in Spain and has spent the last ten years of her life in Miami....