Lady Cavs Kick Off A New Season
The Coral Gables Lady Cavaliers are ready to get the season rolling after a 3-1 victory over La Salle High School on Wednesday to conclude the preseason. They're very hopeful and yearning to redeem themselves after being eliminated in the regional semi-finals last season. With 12 seniors on the roster, the Lady Cavaliers are an experienced team with 6 players whose names have graced the roster for 4 years. Their expertise will be put to the test this season as they face district rivals Coral Park, Lourdes and Miami Beach.
The Lady Cavaliers' first regular season match will have them defending their home turf against Hialeah-Miami Lakes High on Tuesday, Nov. 7th at 3:30 p.m. This game will serve as the team's first chance to showcase their abilities and intimidate future opponents. Co-captain Brianna de la Osa is excited to go out and show the Lady Cavaliers' mettle this season as they prepare for their first game.
"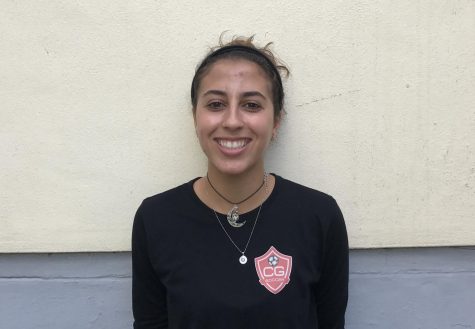 We have a very talented team this year; every player on our team has great technical skill, so I hope for more cohesion as a team in the future. I'm really looking forward to this season since we have a really solid team.
— senior Brianna de la Osa
This season, the Lady Cavaliers are focused on surpassing last season's performance, which ended in a loss to Lourdes in the regional semifinals. They're hoping to advance to the regional finals, where they will likely face resilient rivals such as Palmetto, Miami Beach, Coral Reef and Lourdes. The captains are confident in their team and know that they'll make a long run in the postseason this time around.
"This season I believe we have the strongest team Gables has seen since my freshmen year. It is crazy to see that the team consists of over ten strong seniors that will benefit the team. I have very high expectations from the team this year, and I believe we will be able to go far," senior Kayla Ferra said.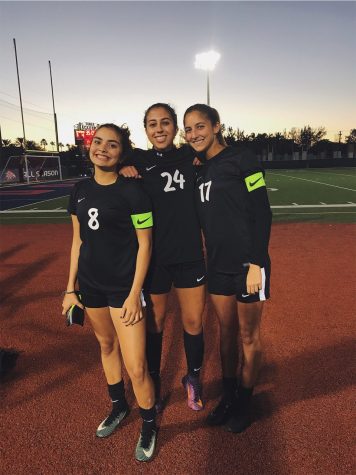 The large group of seniors departing next summer will make sure to leave a lasting impression on the upcoming players. Freshmen Chase Bagnall-Koger and Nina Montero and sophomore Juliana Bonavita are excited to make their mark in the upcoming seasons. They expect to remain at the top of the district as long as their core remains intact.
"I'm looking forward to coaching such a talented group of girls; it's not very often that a coach has this much to work with," coach Justin Aguirre said.