Lady Flag Football Goes Up Against Braddock
The last game of the regular season for the Lady Cavs' flag football team was on Apr. 19 against Braddock High School. The Cavaliers were able to win the game, leaving the scoreboard 21-6. The pressure was on the field as the Cavaliers took on their last game of the season. The team came out and played strong, as they only had to win this last game to finish with an undefeated season. Luckily for the girls, they were able to end the seasons with seven wins.
"The hardest thing we had to overcome during this game was learning how to not beat ourselves up after making a mistake. We just had to learn how to get back up and keep playing the best we can. What I do know is that we always overcome something better as a team. We never give up easily, so at the end of the game it didn't matter that we had a rocky start, but that we were able to get right back up as a team and win," freshman Kaitlyn Cruzata said
The Lady Cavs experienced a rough start after four bad snaps in a row that allowed Braddock to score. However, the team was able to pull it together during halftime. Three touchdowns were made by Isis Billings, Kaitlyn Cruzata, and Tiffany Mason. Throughout the entire season, the defense had a tremendous role in helping the offensive score-even scoring touchdowns themselves at times. However, the defense struggled in the first half, but the team got together and relied on each other to do well after halftime. The team went for two extra points made by Natalie Puntonet, and another extra point was scored by Samantha Wall.
"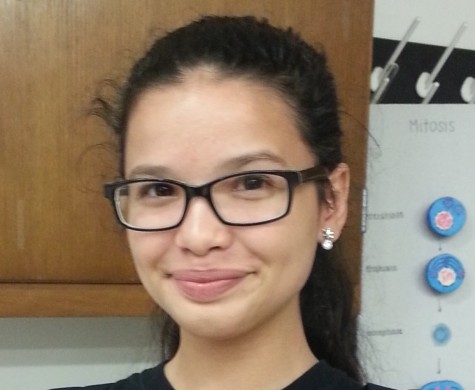 The regular season wasn't perfect, there were moments where it was back to back good plays from both offense and defense. However, we never lost our will and I think that's how we got through the season undefeated. If we were doing well, we wanted to do better. Finishing undefeated feels great, I'm very proud of our team but now the focus is on staying undefeated,
— Sophomore Lisdeyvis Mestre
Make sure to show some school spirit for the girls as they move on to the District Semi-Finals on May 1st.