Setting this Season Up
The girls' volleyball team got off to a rocky start with both junior varsity and varsity losing their first match of the year to Southwest. Junior varsity lost the first set 21-25 and lost the second set 15-25.  The varsity team lost the first set 8-25 and lost the second set 12-25.
With seniors having left, both teams had to make some adjustments to their positions and strategy. Junior varsity had many freshman with a couple returning players who did very well for their first game. Junior Francesca Galliano played libero for her first time during the game and did a phenomenal job while playing offensively and defensively. Even though this is the first game of the season, the girls were able to get over their nerves and worked hard.
"I think we're a good team honestly. There's obviously going to be better teams but we just have to play smart," senior Raphaela Game said.
The varsity team also had to make some changes. With only four out of the eleven players returning on the varsity team, it was tough to make  adjustments. During the game, junior Natalie Regalado was able to make many blocks and was able to cover a lot of the court. Even though Southwest is one of their biggest contenders, both girls' teams played great.
"From this game I believe we can make districts, especially if we played so well against a top contender. I expect a lot now from my team and I think they can deliver," coach de la Vega said.
Even though this was the first game for both girls' teams, they will be sure to make a comeback. Both teams have young players and are sure to go far this season and the next. Make sure to support the cavaliers at their next game on Thursday, Sept. 3 against Braddock!
About the Contributor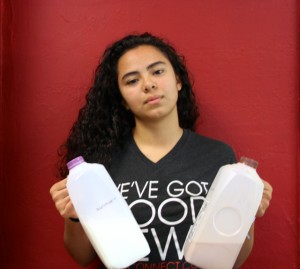 Kelsy Pacheco, Sports Editor
Kelsy Pacheco is a junior in the IB program at Coral Gables and cannot wait to see what this year awaits. She is happy to once again join the CavsConnect...