Halloween Horror Nights 2019: Less Horrific Than Expected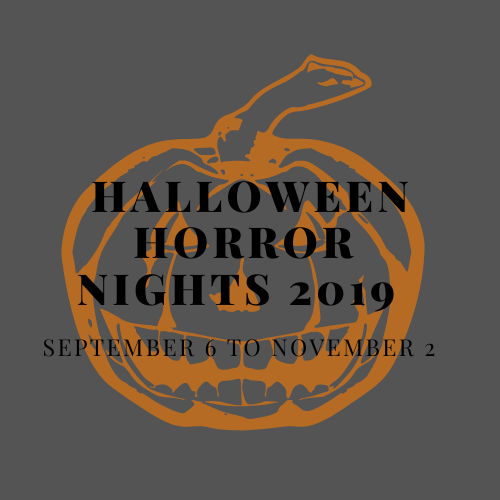 Hang on for a minute...we're trying to find some more stories you might like.
Our Rating: B

The holiday that people need to get the most creative for is Halloween, making Halloween-themed places very unique every year. Luckily, Universal Studios is always one step ahead. They annually host their "Halloween Horror Nights", where they add new attractions and themes every year to include different frights and build upon the success of the previous year. This year, it is being hosted from Sept. 6 to Nov. 2.

This year has proved to be no different in comparison to previous ones, and each night Horror Night has been continuously packed with people. The haunted houses, an example being the one for the "Depths of Fear" movie, were the scariest areas while the "Scary Zones" were not as scary as they were last year. There were people dressed in frightening costumes hiding in the scare zones, and they did a good job at striking fear into the hearts of their guests but, regardless, last year's was more effective.

"I have gone for the past three years. In my opinion, the houses were way scarier and there were different themes for the houses, which made it more interesting and different. Every year they add new things and I think they improve every year, " sophomore Kennedy-Martin Jones said.

Halloween Horror Nights 2018 was themed after the show "Stranger Things", and its respective haunted house was not scary at all. The theme was pretty weak, considering "Stranger Things" is not a show that is meant to scare you that badly. The theme this year was "Ghostbusters" , which was not bad, but the staff at Universal Studios could have done a better job on the haunted houses. Regardless, Universal Studios continues to be improving in a variety of ways, and they definitely upped their game when it comes to dining options, which saw a tremendous upgrade from its predecessor.

"This was my first year so I did not really know what to expect. I went with my friends and we all found it pretty scary. The 'Depths of Fear' house was way more insane than I thought it was going to be," sophomore Jefferson Rizo said.

Even though Halloween Horror Nights was pretty scary and had some renovations, they still have not reached that ultimate goal of being scary all the time despite improving on certain scattered sites. Various parts of the park were not as scary as expected, and it is widely believed that these shortcomings should be taken to the next level next year. Nevertheless, Universal Studios' Halloween Horror Nights continues to be a hotspot for tourists and adventure-seekers during the Halloween season, and it will surely continue to improve in the upcoming years.

[powr-instagram-feed id=a0d7e7ca_1573314789607]
About the Photographer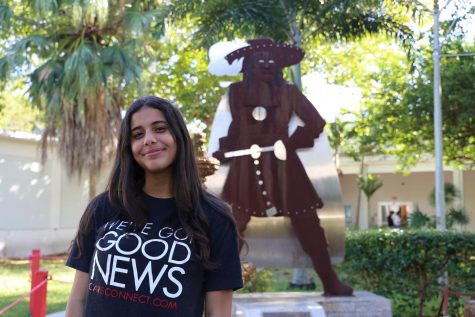 Ingrid Moises, Staff Writer
Ingrid Moises is an International Baccalaureate (IB) sophomore at Coral Gables Senior High. This being her first year as a staff writer for CavsConnect,...