The Best Movies of the Decade
This decade has come to a close and it has been a memorable 10 years in the movie industry. Our Cavaliers have grown throughout this decade and as a way to reminisce on the best of their childhood, here are some of the best blockbusters of the decade, by genre.

Thriller-Inception
 This film is about Dom Cobb, played by Leonardo Dicaprio, who has a unique ability to enter people's dreams. He uses this ability to steal their secrets from their subconscious which has made him known in the corporate espionage business. Unfortunately, it has cost him everything he loves, but he receives a chance at redemption when he is told to plant an idea in someone's mind.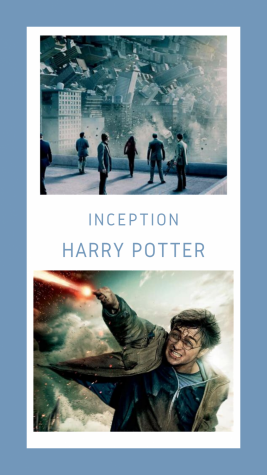 This movie was released on July 13, 2010 and since then audiences have not stopped talking about how it makes the viewer think so deeply on their own realities. It is quite difficult to wrap your head around what is happening when you are watching the film since Cobb has gone into so many dreams, you can not tell what is real and what is not. The most notable part of the movie is the cliffhanger at the end when the viewer does not know whether or not Cobb is in the present. It is explained that if a top is spun and it falls, you are in reality, however, if it never stops, you are still in a dream. The cinematography of this film left audiences stunned with its special effects and scenery making it icon it is now.
Drama-Harry Potter and the Deathly Hallows Part One and Two
Harry Potter and the Deathly Hallows are the two final movies of the Harry Potter franchise. Originating from J.K. Rowling's book series, "Harry Potter" has become one of the most loved movies of all time.  The plot of the two-parter is Harry, Ron, and Hermione embark on a mission to eradicate the Horcruxes which enable Voldemort to be immortal. Unfortunately, they do not have the guidance of their professors and must rely on one another to conquer the powers trying to destroy their home. Death Eaters have taken the power of the Ministry of Magic and Hogwarts and are relentlessly looking for Harry who eventually goes face to face with Voldemort at Hogwarts Castle.
These movies redefined wizardry, it popularized this magic-filled fantasy. People all over the world love these movies because of the concepts they put on screen. Butterbear, their wands, the moving stairs, talking paintings, the merpeople, the forbidden forest, Gringotts Wizarding Bank, Diagon alley and platform 9 3/4 are a few of the iconic pieces of the film. There are two sections in Universal and Island of adventure that is dedicated to bringing this magical world to life. Fans of this franchise travel around the world to go to these parks and have this experience. This series' massive popularity allowed it to have gone down in history as one of the most popular multimedia franchises ever.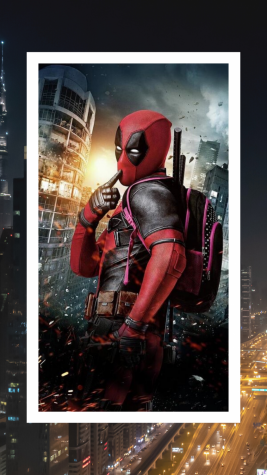 Comedy-Deadpool
This hilarious comedy premiered on Feb. 12, 2016, taking the audience on a wild adventure where a man named Wade Wilson who used to work in the United States Army Special Forces takes a job as a mercenary. When evil scientist Ajax kidnaps, tortures and transforms him into Deadpool, he decides to hunt him down with the help of his friends, Colossus and Negasonic Teenage Warhead.
This movie was undoubtedly hilarious and is a fan favorite for a reason. Ryan Reynolds embodies this sassy character perfectly, he adds this flair that brings Wade Wilson to life. The film does a great job of doing exactly what the viewer does not expect. For starters, the brilliant idea of breaking the fourth wall in a way that leaves the audience in shock. The movie does a flawless job in doing so, they do not only use it to explain certain plot points but for comedic effect. The movie creates the perfect anti-hero with Deadpool. He kills people and has reasoning behind his actions. The special effects were amazing as well and it gives this comedic action movie a sense of danger. Although the movie is rated R and some Marvel fans can not see it, it did not diminish its success. Fans are anxious for Deadpool 3.
Romance-Call Me by Your Name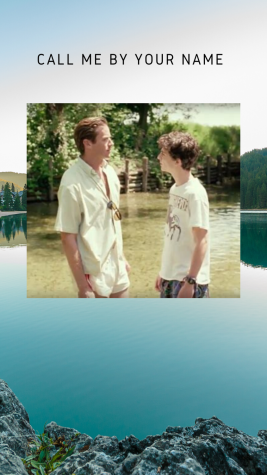 It was released Nov. 24, 2017. The film starts in the summer of 1983, and a 17-year-old Elio Perlman is in his house in Lombardy, Italy. When his father's intern, Oliver, moves in, Elio and Oliver discover their love over the magical summer. The movie was an indie film that was never expected to get the amount of praise it did. 
This movie won several awards and made an impact on many people. It helped the normalization of gay love stories and broke many hearts at the same time. The cinematography was brilliant, the landscapes were gorgeous and the colors used added something to each scene. The blend of languages in the film displayed added a unique aspect to it and the use of their cameras gave it an old vintage feel to the movie. The idea of a multilingual family is not something that is usually displayed. The movie also uses Elio's piano skills to show his emotions, he changed his pace and tone when Oliver is in the room. Call me by your name was a love story that was important for people to see. The viewer sees Elio's parents being supportive of their relationship and no huge homophobic response to their love. The heartwrenching twist is that regardless of outside forces it is their own fears of rejection that do not allow these two to end up together.   
"I think the movies of this decade are still creative and entertaining. They always find ways to captivate an audience and although some movies are cliche, others have the opportunity to be far more creative because of the new possibilities in computer animation," sophomore Hayden Hohman said.
Fantasy- Twilight Saga Breaking Dawn Part One and Two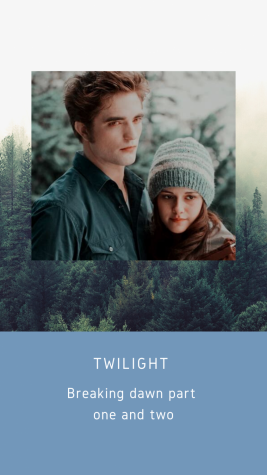 The two-part movie ends Bella and Edwards's epic romance. After their wedding, they go on a beautiful honeymoon that results in Bella's pregnancy. Bella dies as a result of her birth and turns into a vampire. Both Bella and Renesmee, Bella's daughter, experienced accelerated growth in different ways, while the Volturi clan of vampires declare Renesmee an abomination to the world, resulting in the biggest showdown of the franchise. 
The Twilight films are the movies that blew up the already established concept of vampires. Fans were ecstatic for the finale movies as their beloved character's story lines came to an end. The playlist of these films is exquisite, bringing every scene to life. Whether it was a feeling of danger or sorrow, the music made each scene unique. The idea of vampires in this epic immortal romance made teenage girls all over the world swoon over the franchise. This series asserted its own rules on vampirism, the idea of garlic being their kryptonite was dismissed but added ideas such as glimmering like diamonds in the sun. Twilight had a combination of action and romance that left their viewers wanting for more. It definitely was one of the most popular films of the decade.
Action- San Andreas
This Action-packed film debuted on May 29, 2015. It opened as a regular day in California when unexpectedly the notorious San Andreas fault triggers a magnitude-nine earthquake. As buildings start to break and people run for their lives, Ray Gaines a trained firefighter uses his helicopter to find his wife and daughter amid all the disaster.
This movie is filled with adventure and never fails to keep the audience on the edge of their seats. The cinematography and special effects were insane. The way the buildings would crumble and tsunamis would hit were realistic that it left me shocked. It displays the catastrophic damage that would result should the San Andreas fault line shift. Dwayne "The Rock" Johnson alongside Alexandra Daddario and Carla Gugino brought funny yet realistic aspects to their characters. Their acting brought a sense of urgency to survive, but also the fear that they would not be able to reach each other. There is never a boring moment in this film, the audience is hooked so that looking away is almost impossible. 
"For this decade, the 2010s, I really enjoyed filmmakers' different takes and insights into the on important issues in society like social issues such as racism and homophobia. There was definitely more representation for minorities and acceptance which is something positive," sophomore Arianna Garcia said. 
Sci-fi: Avengers Endgame
The movie is a continuation of Infinity War Part 1 and opens with Tony stark in the middle of space, drifting away. To make matters worse, he is running out of oxygen so he sends a message in a bottle. The rest of the Avengers, Thor, Black Widow, Captain America and Bruce Banner think of a solution that will bring their beloved friends to face in a monumental confrontation with Thanos.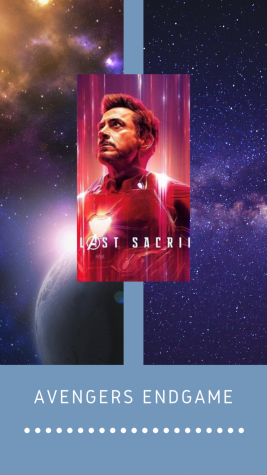 This iconic movie brought a bittersweet culmination of some of the Marvel Cinematic Universe's main character story arcs such as Iron Man and Captain America. It implemented all the Marvel characters into one of the biggest fights in cinematic history. It was aired on April 26, 2019 and had a budget of $356 million. It broke records and made a whopping  $2.798 billion. It surpassed "Avatar" as highest-grossing movies of all time. The film had impressive special effects and amazed audiences with their flawless execution of time travel as a plot extension tool. The thought that went into it was extremely thorough while still added some surprising effects that left the viewers on the edge of their seat. The cast and crew put a tremendous amount of effort that was evident on the screen. Marvel brought the action-packed movie everyone expected as well as a hilarious script to the table.
Overall, this past decade has been a game-changer in movies as special effects technology improved massively over its course. Whether it is romance or sci-fi, audiences are still captivated by the big screen. This decade was phenomenal and the next one is going to be even better.
View Comments (1)
Your donation will support the student journalists of Coral Gables Senior High School. Your contribution will help us cover our annual website hosting costs.
About the Contributors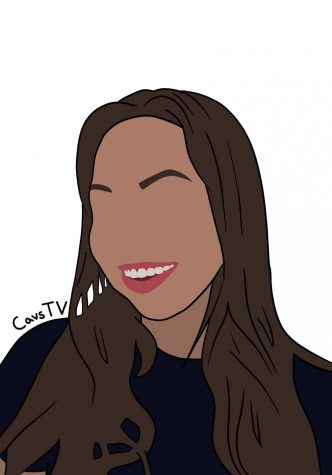 Stephanie Andrade, CavsTV Staff
Stephanie Andrade is a junior in the International Baccalaureate program at Coral Gables Senior High. This year she is joining CavsTV with an open mind...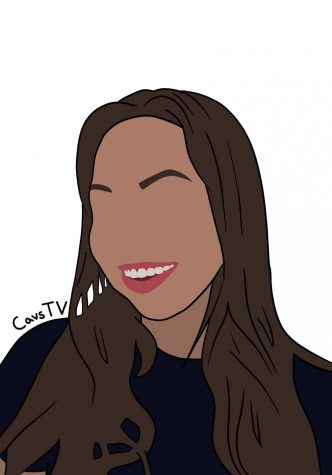 Stephanie Andrade, CavsTV Staff
Stephanie Andrade is a junior in the International Baccalaureate program at Coral Gables Senior High. This year she is joining CavsTV with an open mind...