5 Dollar Date Deals: Impress your Partner on a Budget
When it comes to high school romance, not everyone has the means for destination dates or lavish dinners. For those with shallower pockets, it can be difficult to come up with ways to spend time with a significant other without breaking the bank.
The best remedy for this "lovers' block" is to look locally. Fortunately, we have compiled a list of some of the most unique and affordable date ideas that cater to the Coral Gables community.
Merrick Macchiatos
Just two blocks east of the Cavalier campus, the Shops at Merrick Park serve as the perfect place for a midday date. A hotspot for fashion and food, this outdoor shopping center provides a beautiful view as couples stroll through the shaded courtyard. However, when it comes to services, Merrick can quickly become an expensive excursion. For this reason, we recommend visiting the Nordstrom Ebar for a quick coffee and some conversation with whoever you are getting to know.
"When I go out with my boyfriend, it's usually to a nice restaurant or sometimes even mini golf. It can get pretty expensive, so sometimes we like to keep it more simple. I love Merrick because you can go to the cafe and just get a salad and a drink, and it's pretty cheap," senior Beatriz Cruz said.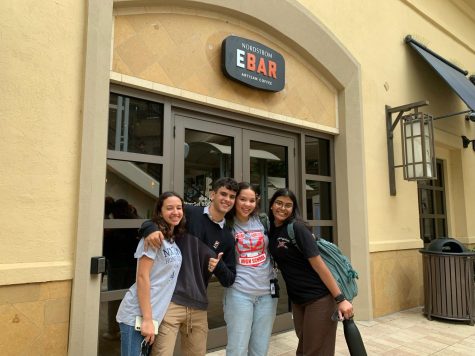 Love at La Glace
While ice cream dates might sound cliché, there is something sweet about sticking to the basics. However, this type of outing can easily be leveled up by choosing an adorable local shop as the location. Boasting its family-owned status and a classic pastel "diner" aesthetic, Gables' very own La Glace is a go-to when it comes to dessert dates. Cookies, cones and milkshakes galore, there is truly something for every kind of sweet tooth at La Glace.
Artistic Affections
Whether you are on a first date in need of some easy conversation starters or an outing with a long-term love that could use some new material, what better way to keep things interesting than by exploring an art museum? Located in North Miami, the Museum of Contemporary Art offers students admissions at the low price of $3. With a collection of over 500 works and new exhibitions being added every month, you will find plenty to appreciate with your special person, from local to international creators.
"I go out with my girlfriend almost every week. To save money, we like to go to the park, get ice cream and just spend time together. We have as good a time as we do when we go to fancy dinners," senior Carlos Molina said. 
Additionally, for only $5, jazz nights at the museum provide both ambiance and entertainment. On the last Friday of every month, a live band performs for crowds eager to hear some good music. Both cheap and local, this is a great option for those looking for a unique date night that will set them apart from all other courters.
Flowers and Flirting
Rather than gifting a basic bouquet of flowers, why not surround yourself and your date in the flowers with a visit to the botanical garden? Spanning 3 acres, the Miami Beach Botanical Garden is home to a variety of verdure for visitors to enjoy, and best of all, admission is free. Check out the orchids and flowering trees, enjoy a romantic walk around the Native Garden, or snap some #couplegoals pictures at the Japanese Garden. And if you want to go the extra mile, impress your date by telling them your visit is supporting the garden's mission of sustainability.
"My boyfriend and I normally just go out to watch a movie or hang out at his house with his family when we're trying to save money, but a date at a botanical garden sounds really cute, especially if it's free," senior Bertha Mendoza said.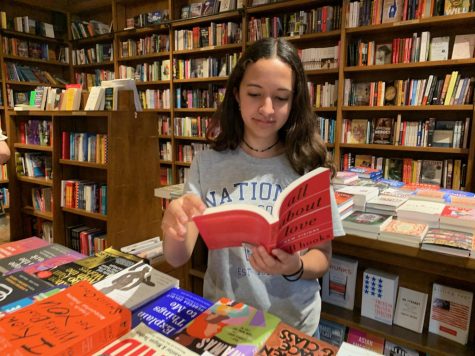 Reading Romance
The bookstore does not always have to be a place for doing homework. Bring your beau along and make something special out of what may normally seem like a bore. Located just a block away from Miracle Mile, Books and Books offers an array of reading options along with a serene, laid-back environment to take it easy in. Bonding over a book can be a great way of connecting with your partner for a low price, and it is even better when you are supporting a locally-owned business in the process.
Date night should not have to drain your wallet. There are plenty of low-price ways to spend time with your partner while still making them feel special. Taking these ideas for romance in the local community, enjoy your partner and economize.
Leave a Comment
Your donation will support the student journalists of Coral Gables Senior High School. Your contribution will help us cover our annual website hosting costs.
About the Contributors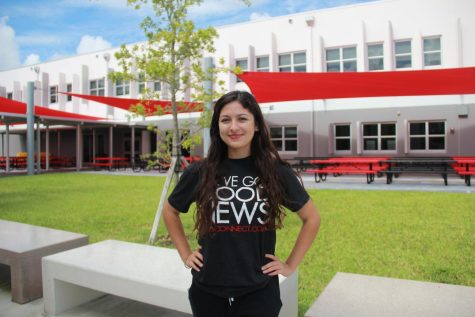 Sofia Cruz, Co-Editor-in-Chief
A rising senior in the International Baccalaureate program, Sofia Cruz is eager to start her fourth and final year as a member of CavsConnect. Returning...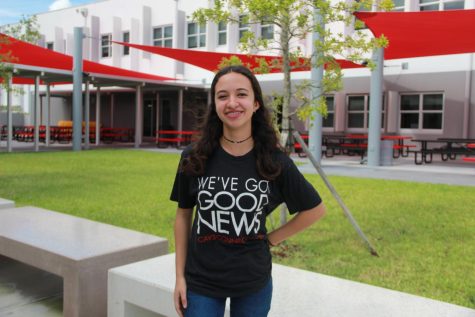 Isabel Donner, CavsConnect Copy Editor
Isabel Donner is a senior in the International Baccalaureate program, closing off her last year at Coral Gables Senior High as a copy editor for CavsConnect....