Pizza Per Favore
Our Rating: Pizza Hut: B, Domino's: A, Papa John's: A-
Pizza Hut, Domino's and Papa John's are competitive pizza parlor chains that strive for the best service, quality, and delivery across the United States. Each pizza place has their own unique flavor that makes them all different from each other. However, Pizza Hut, Domino's and Papa John's have a way to balance each other out. Between wings, bread sticks and pizza, there's often time to order all three in one day.
Papa John's:
Serving pizza since 1984, Papa John's offers fresh pizza and bread daily. Their pizza menu is endless, featuring items such as pan pizzas, gluten free pizzas, and meatless pizzas. Papa John's website is quick and easy to maneuver due to its modern appeal. Online, you are able to create your own pizza with an assortment of pizza sizes and toppings. However, Papa Johns does lean towards the pricey side. A large original crust cheese pizza is $14.00 plus a $3.75 delivery fee. The total comes to $18.73 with tax. Checkout displays a series of icons of when the pizza is being made, boxed and shipped. The average delivery time is 45 minutes.
"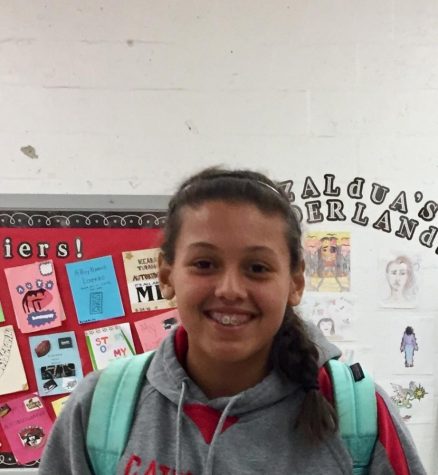 Papa John's pizza and bread sticks are the best compared to other pizza places. It is worth the money and wait to get quality food
— sophomore Angelina Bonilla
Pizza Hut:
Pizza Hut was founded in 1958 and has been serving more than pizza ever since. Pizza Hut's menu consists of pizza, pasta and wings. When ordering online, Pizza Hut creates a simple way to order and checkout. Leaning toward a more economical price, a large original cheese pizza only costs $10.99. There is also a $3.00 delivery fee that comes with the payment making the total to be $14.76 with tax. The estimated averge time for delivery is at least 35 minutes, depending on the amount of orders, traffic and weather conditions.
"Pizza Hut has great pizza, the people are nice, and the delivery is good. Pizza Hut is my go to pizza place, " junior Kevin Gonzalez said.
Domino's:
Established in 1960, Domino's serves pizza, pasta, chicken, salad and bread. When ordering online, Domino's allows you to create your own pizza, but the website itself is quite crowded and unclear. Domino's is a nice balance in price compared to Papa John's and Pizza Hut. A regular large cheese pizza is $11.99 and a delivery fee of $2.75 making the total $15.58 with tax. Without any orders and very little traffic, it takes Domino's only 30 minutes to deliver.
"I am emotionally attached to Domino's pizza since it was the first and best pizza in my life. I like the service and how they show you your pizza before they give it to you so you can double check if it's okay or not," sophomore Giancarlos Carballea said.
Winner: Domino's
Pizza Hut may have the low prices and a great delivery time, but in the end it comes down to the quality and flavor. Papa John's has very high prices and fresh ingredients to create a savory pizza. Domino's is the happy balance of low prices, speedy deliveries and, of course, delicious pizza.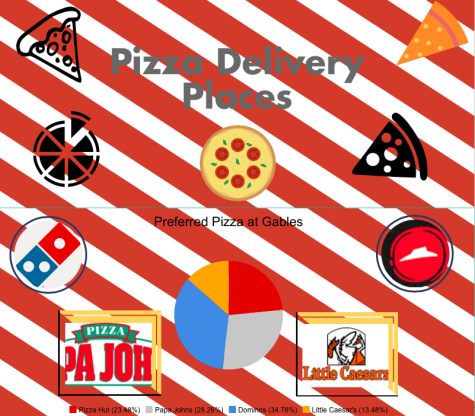 Your donation will support the student journalists of Coral Gables Senior High School. Your contribution will help us cover our annual website hosting costs.
About the Contributors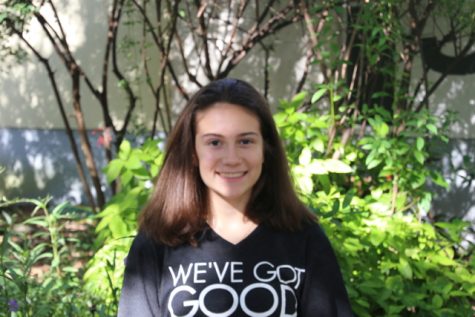 Adriana Meijaard, Staff Writer
Adriana Meijaard, a sophomore in the International Baccalaureate (IB) program, is an actively involved student at Gables with a unique heritage, personality,...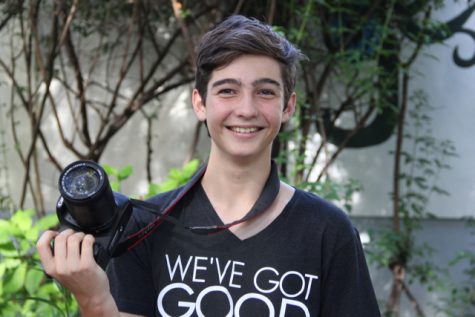 August Field, Photographer
August "Augie" Field is a sophomore in the International Baccalaureate (IB) program at Coral Gables Senior High. Augie grew up in Miami and attended Coral...