Fans Calling for SOS: SZA's Second Studio Album
Artist: SZA
Album Title: SOS
Release Date: Dec. 9, 2022
Overall Rating: A+
Genre: Neo Soul/ R&B
Solána Imani Rowe, widely known as SZA, made her debut in the music industry in the early 2010s and has since then kept up her reputation of producing very honest, soulful Rhythm and Blues. Her last studio album, "Ctrl", was released five years ago and has kept her fans on their toes, craving new music. SZA has been hinting at the release of a new album since 2020 when she first released the song "Good Days". Throughout the past few weeks, she posted snippets of the album on her social media platforms leading up to the release of her most recent studio album: "SOS". 
Track 5: "Love Language"
Rating: A
"
The new SZA album brought back memories about my ex, which made me sentimental. It really made me feel all of the emotions that I wanted to experience throughout this listening process,
— junior Keanu Lopes
The fifth track on the album is about knowing that you and your partner are alike, but needing more transparency in the relationship to work. SZA sings about longing for someone even though she is frustrated with his manipulative actions. She employs a high-pitched tone even though she is touching upon a sensitive subject, creating a nice contrast between her vocals and the lyrical content of the track.
The tempo change towards the end builds up an excellent sense of relaxation with violin and ocean sounds. This song is a great representation of two people in a relationship that have trouble communicating. SZA soulfully sings, "Show me, yeah, how to connect to you. Help me understand how you speak your love language". Any listener can identify with these relatable lyrics, whether they are dealing with miscommunication in a friendship or relationship. 
Track 16: "Special"
Rating: A
Feeling betrayed by someone is a universal and difficult emotion. On "Special", SZA communicates her thoughts about how she gave all of her "special away to a loser". She also discusses her physical insecurities. This song has a very sorrowful backbone, highlighting SZA's spoken word and simple melodies. Her soft tone along with the nostalgic melody pair fabulously with the lyrics and their powerful message.
This song demonstrates how comparing yourself to someone else can take a toll on how you view yourself. SZA wasted her time on someone who did not appreciate her worth just for that person to leave for another girl and give back nothing in return. Despite the fact that she is a successful woman with a bright career ahead of her, she still expresses feelings of being lost in her own world because of the way that others have treated her. This is a layered, sophisticated take on the ways in which a person can lose their sense of self-worth.
"I would give this album a solid B, because some of the songs are very repetitive and sound like some of the music that she has already put out on previous projects, but she does have a few bangers. My top two songs on the album are 'Special' and 'Smoking On My Ex Pack'," sophomore Carlos Portillo said.
Track 20: "Open Arms" (Feat. Travis Scott)
Rating: A
The 20th track on "SOS" is about opening up to someone in a relationship because you are devoted to keeping the connection intact. SZA sings about her appreciation for her partner's willingness to accept her for who she is. By detailing her struggles with a breakup, she demonstrates that she was lost until she met her significant other. This is one of the slower ballads on the album. One can hear a soft acoustic guitar tune in the background while Travis Scott sings from the perspective of SZA's partner.
After a collection of very intimate, poignant songs, this track was a great way to transition into the end of the album. The smart sequencing allows this ballad's message to shine, which is that you should be accepting of yourself and of others. Many teenagers struggle to fit in with their peers, so this song is the perfect reminder that they are not alone. The end of the song contains an interesting twist: SZA realizes that her partner is too good for her and that she needs to let him go to better herself, even though he was the perfect guy.
"SZA's new album, SOS, just honestly proved how much of a good artist she is. CTRL will always be a classic, but to be honest nothing could ever top that album," junior Samantha Perez said.
This album was beautifully produced and SZA's vocals added more power and control to it. The 23-track record compellingly explores toxic relationships and how to find strength in one's vulnerability. This work of art is one that will take some time to sink in and make its way into the playlists of people all over the world, but there are a few very promising tracks on "SOS" that have the possibility of becoming hits.
Leave a Comment
Your donation will support the student journalists of Coral Gables Senior High School. Your contribution will help us cover our annual website hosting costs.
About the Writer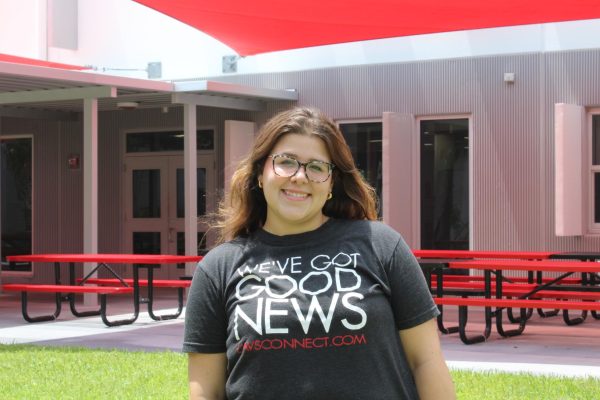 Gabriela Vega, CavsConnect Staff Writer





Gabriela Vega is a junior in the International Baccalaureate program at Coral Gables Senior High School. This is her third year in the publication,...