The Hottest Album of the Year: Bad Bunny's "Un Verano Sin Ti"
Album Title: "Un Verano Sin Ti"
Artist: Bad Bunny
Release Date: May 6, 2022
Overall Rating: A+
Latin rapper and singer Benito Ocasio, more commonly known as Bad Bunny, has risen to international acclaim in recent years, becoming a favorite artist for many, including Cavaliers. His latest album, "Un Verano Sin Ti" was released on the night of May 6. Ranging from reggaeton to bachata, the album offers fans an engaging and high-quality listening experience.
Named after a popular alcoholic drink, "Moscow Mule", the first song on the album, introduces the overall tone for the rest of this project: tropical feels and the taste of refreshing drinks in sonic form. Although this song does fluctuate between his emotional highs and lows throughout the summer, the beat and music showcase his best moments with smooth transitions and his iconic pop and hip hop sound. As Bad Bunny reminisces on fun times at the beach and his unrequited love life, he gives his perspective of a utopian summer state of mind.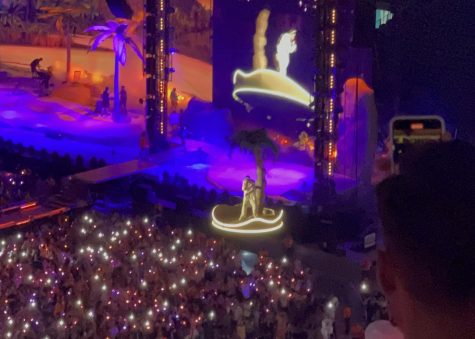 "It's the best album to ever be released. Every time I hear ['Efecto'] I always end up crying. It's too good," sophomore Joshua Hernandez said.
A favorite after the first listen, "Después de la Playa", which translates to "after the beach", starts off with his usual urban genre, keeping a steady techno beat. However, Bad Bunny is known to be a man of surprises, and "Después de la Playa" is just proof of his variety. The sudden merengue and mambo blend introduced a minute into the track is what makes this song come to life. The interesting genre switch in this tune is guaranteed to create an itch to just get up and dance.
"Bad Bunny's album has been on repeat for months now. I have new favorites every week but right now it's Andrea," junior Alejandra Dellano said.
"Andrea": A+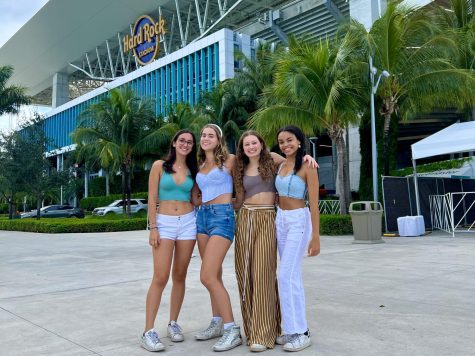 Turning to a more serious tone 19 tracks in, "Andrea" is a song dedicated to spotlighting gender-based violence and the inequalities many women face. Using the fake persona "Andrea", Bad Bunny takes listeners through her desires of being respected and loved without feeling like she has to accept any less. Through hard-hitting lyrics like, "como si ser mujer fuera un pecado", translated to "as if being a woman was a sin", Andrea becomes a sort of symbol for all women, as opposed to a made-up character.
"I really enjoyed the song Andrea… because not only is it super catchy and has a great beat but has a great message. It spreads awareness on women in abusive relationships," senior Maria Montelongo said.  
"Un Verano Sin Ti", the title track, is all about heartbreak. Going through the stages of a breakup can be an emotional rollercoaster, especially when everyone else is going out and having the time of their lives. Bad Bunny expresses his feelings in this song with a gentle beat that plays underneath his melancholy voice. Through his somber and poetic tune, he expresses how he mourns his last relationship, trying to slowly grasp the reality of living a fulfilling, single life.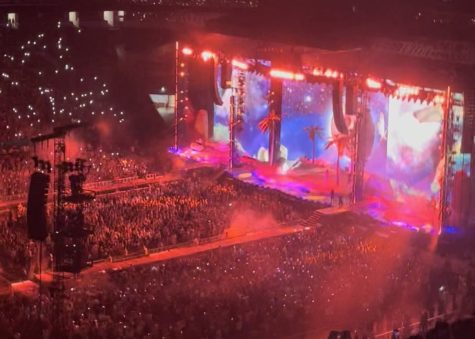 "My favorite song on this album is 'Un Verano Sin Ti'. When I heard him perform it in person, it was amazing; the energy there, [in Puerto Rico], was unmatched. This has to be the best album that he's ever dropped," sophomore Jason Hurtado said.
Spending vacation days on an island away from everyday life is one of the many idolized lifestyles that Bad Bunny has perfectly captured in his 23-track album. Though hints of previous projects tie together with his most recent works, the elevated quality of his music production shines through each summer hit. The album makes sure that people know how to live life to the fullest even when they are spending 'un verano sin ti'.
Leave a Comment
Your donation will support the student journalists of Coral Gables Senior High School. Your contribution will help us cover our annual website hosting costs.