Homecoming Proposals: Cute or Uncomfortable?
With homecoming right around the corner, Cavaliers are getting ready for one of the biggest nights of the year as they prepare their outfits and coordinate their transportation for the event. Along with preparations, proposals are one of the things people look forward to when it comes to homecoming; even if they are not receiving a proposal, just watching others share their love for their partners elicits excitement in most people.
Here at Gables, we have already seen some proposals, but some students have controversial opinions on this high school tradition that are making others reevaluate the idea. Despite what some may think, there is something ultimately charming about the idea of homecoming proposals.
Putting in the effort to ask your love interest out is a wholesome way to show you care. It must be noted that the preparation and suspense of asking someone out knowing full well they might say no takes a lot of guts. However, if they say yes it ends up being a thrilling experience. Additionally, getting asked to homecoming or even seeing people get asked generates buzz for the event.
"
We should have more homecoming proposals because it adds to the whole high school experience, and makes us have spirit, making school not all about academics,
— sophomore Ainoa Grisar
"I get why people enjoy homecoming proposals because it's a way to show affection. But people can feel left out when all of this is going on," freshman Austin Barbery said.
Proposals are a great way to show affection to the person you love, but people feeling left out can be an issue. It is important to remember that not getting asked to homecoming is far from a big deal. After all, the event is a great opportunity to have fun with one's friends; the night does not necessarily have to be oriented around romantic love.
"I think they're sweet, but sometimes proposals can be cringy or weird. It is cute if you have a boyfriend or girlfriend. But if it's just a random person that you're trying to ask, don't do it because they might not say yes," sophomore Alyssa Toro said.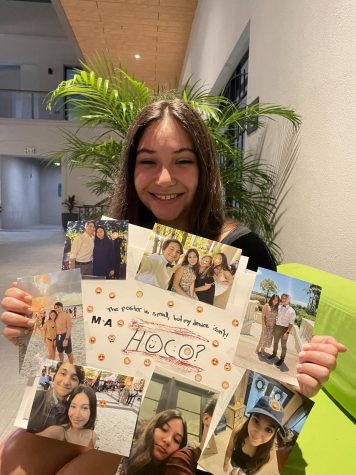 When someone randomly asks you to homecoming, saying no might make things awkward. This type of proposal can be uncomfortable, but those that are not uncalled for often tend to be endearing, not weird. Consequently, asking someone who you hardly know will probably be a mistake. As long as Gables students ask people they know and do not take things personally if their proposals are rejected, homecoming proposals will remain a wholesome tradition.
Proposals represent a significant part of the fun of high school. Indeed, the beginning of the year, which will have featured homecoming, pep rallies, football games and spirit week by the time the first grading period ends, is providing Gables students a chance to celebrate their school with pride.
Even if you are going without a date and just with friends, the thrill of all of this promotes school spirit. Students need an escape from the monotony of academic life, and homecoming proposals are a perfect way to show Gables pride before the dance on Oct. 22.
Leave a Comment
Your donation will support the student journalists of Coral Gables Senior High School. Your contribution will help us cover our annual website hosting costs.
About the Contributors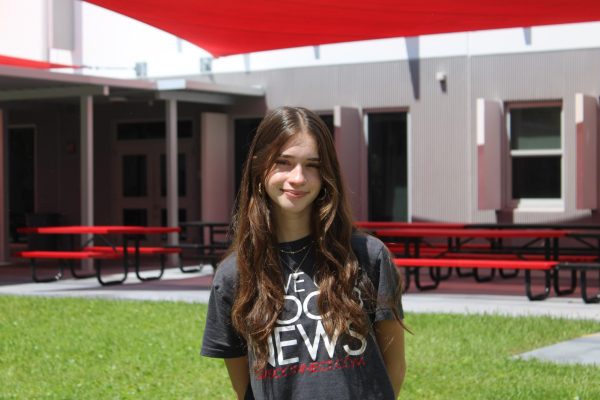 Emma Rivera, CavsConnect Staff Writer
Emma Rivera aims to make the most of her junior year. Rivera joined Gables as part of the Academy of Finance due to her interest in business. Fascinated...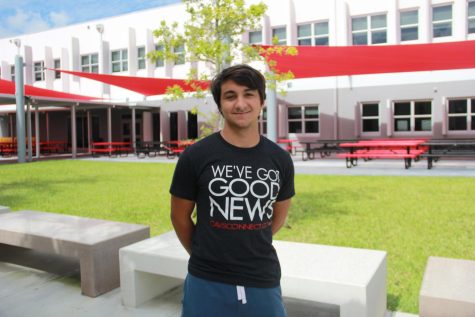 Massimo Aguila, CavsConnect Staff Writer
Massimo Aguila is a senior in the International Baccalaureate program returning to CavsConnect for his third year. He expresses strong interests in medicine,...