Politics While You Sweat: The SoulCycle and Equinox Controversy
SoulCycle and Equinox Fitness are under fire after Stephen Ross – the chairman who controls stakes in both companies – held a fundraiser for President Trump for his reelection campaign. Customers from both gyms have decided to stop going, to the point where the hashtag "#BoycottEquinox" was trending on social media. It is unethical for Ross to throw President Trump a fundraiser at his home while representing liberal gyms for numerous reasons; their brands market open-mindedness and inclusivity, which is opposite of the Trump campaign's ideals. Customers should boycott these companies if they continue to keep Ross on board, as the lack of transparency is unacceptable.
The cost of attendance for Stephen Ross's fundraiser for President Donald Trump ranged from $100,000 to $250,000, which included lunch and a photo opportunity. However, the fundraiser has sparked a lot of controversy with SoulCycle and Equinox's customers as the two companies have not been fully transparent about their investors.
People who love working out in these gyms are now put in a position where they have to choose whether to keep working out there and let their money benefit someone they do not support, or stop attending those gyms altogether. Many customers are furious by the fact that the billionaire is supporting the president, considering it to be extremely unethical and unjust for the companies to disclose where their money would be going to. This rings particularly true considering that Trump is a conservative and most of the companies' customers have a completely different standpoint than his own.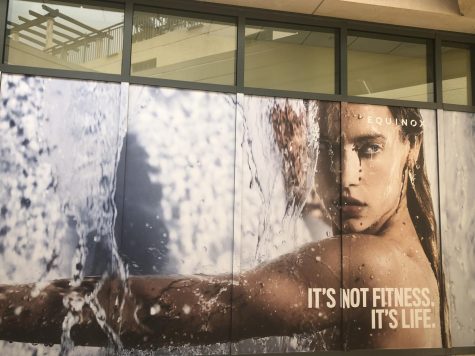 SoulCycle and Equinox Fitness claim to be allies for women and lesbian, gay, bisexual, transgender and questioning (LGBTQ) communities; both companies place a profound emphasis on pride promotions and benefit tremendously from their gay and female customers. In the past, SoulCycle has partnered with and supported LGBTQ nonprofits. Due to the backlash, the brand's young audience probably does not want to pay hundreds of dollars to then be associated with the Trump administration.  It is unacceptable for them to promote their company one way and, behind the scenes, support something completely different.
"I would just find another gym because this is just hypocritical. I feel like Trump's views are very different than mine and he usually talks about women as a joke. The fact that both companies say that they stand for equality and have an important figure profiting from the money of others, which he uses for supporting Trump, is counter-productive for their brand. I would boycott SoulCycle and Equinox. If this brings too much negative publicity, the company should cut all ties with Ross," sophomore Paulina Texier said.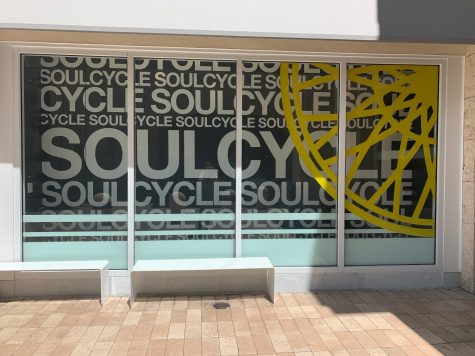 Customers have been very angry and have started to boycott, as they should. The patrons know how the company presents itself, but it is unclear on who's behind them. The heavy backlash has stormed through social media.
People have been so upset that a change.org petition was started in efforts of demanding Equinox to end the fundraiser and its support to President Trump. For the most part, boycotts do not usually affect companies to a drastic degree. However, in this particular situation, it is impossible to know the outcome. If the boycotts are effective, it could potentially hurt the companies greatly.
In response, Equinox employees that continue to support the company have started the hashtag "#weareequinoxheisnot". Some people argue that he is a passive investor rather than an imperative part of the business. These members insist that it is not necessary to boycott, pressuring both Equinox and SoulCycle to release statements. Equinox stated, "We want you to know that Equinox and SoulCycle have nothing to do with the event and do not support it".
"I think it does not matter who the chairman likes or doesn't like. You are going to the gym to go to the gym. It should not matter if you do not agree with the chairman, it does not mean you have to boycott SoulCycle or Equinox," sophomore Joseph Riquenes said.
Equinox went as far to have Harvey Spevak – Equinox's executive chairman –  announce that they will donate one million dollars to five charities supporting veterans' rights, LGBTQ+ rights, and other causes. Some might say that if the companies denounce the anti-LGBTQ and pro-Trump views of the chairman, they should not be penalized.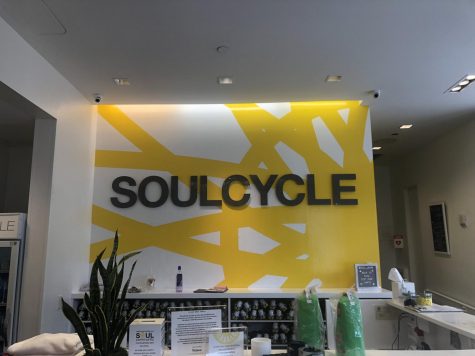 However, they should have remained transparent because it is now clear that this fundraiser is extremely controversial in the eyes of their members. Their money goes to funding the presidency of a man they might not necessarily support. It was not okay for the company to promote itself one way and fundraise another. If both companies do not agree with Ross's views, it is their job to be educated in who they aid, what they stand for and let their customers know.
Ross has financed companies who have progressive images and his multi-million dollar fundraiser has caused a large controversy that has prompted many patrons to call for a boycott. Moreover, Ross's extremely unethical actions have generated hypocrisy towards companies that sell themselves with open-mindedness and inclusivity.
In the future, customers should stop paying for their classes and the companies should take action by cutting all ties with Ross if they do not want to lose the bulk of their members. The views of the company undeniably impact the typical customer, and you should not approve of your money going to a president you do not support as there are countless other gyms that are not funding President Trump's cause that will give you the workout you want and deserve.