A long line of new faces can be seen entering the auditorium lobby; nervous and excited chatter can be heard among them. On June 12, the Class of 2027 stepped into Gables for their first time. As a longstanding tradition, CavCamp has been organized by the International Baccalaureate Honor Society and their sponsor, Ms. Noval, during the first week of summer break. This event is arranged specifically for freshmen entering the IB program, with the purpose of welcoming them into the school community and among other members of their graduating class. 
Freshmen were guided by upperclassmen who played the roles of Student Group Leaders and Teacher Helpers, getting to know and mentoring their campers within assigned countries group: Latin America, U.S., Egypt, Scotland, East Asia, South Asia, Italy and England. With bonding activities such as artifacts, time capsules, group skits and bottle rockets, the Class of 2027 was prepared to undergo the Cavalier experience.
---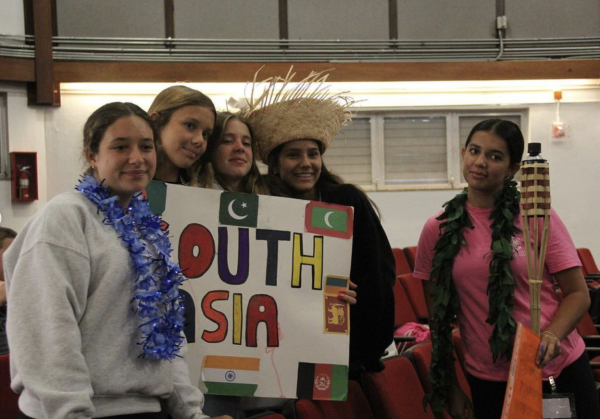 DAY 1:
Before the incoming freshmen arrived at 8 a.m., Ms. Noval and the IBHS volunteers prepared the auditorium and went over expectations and the daily schedule. SGL's held their countries' poster and cheered each freshmen as they walked in.
"One of my sophomore friends told me about her experience last year and it sounded super fun so I decided to go since I was in town. I expected it to be like any other camp except with our classmates, but it was honestly so much fun because we did different activities and challenges, especially the skit since it was so funny and creative. Hopefully next year I'll be one of the group leaders with my friends," freshman Carolina Sesin said.
The countries settled into groups along the auditorium, while the SGL's taught the campers their country's cheer, took attendance and assigned name tags. Their cheers could be heard as they were proudly screaming in a competition to leave the auditorium first.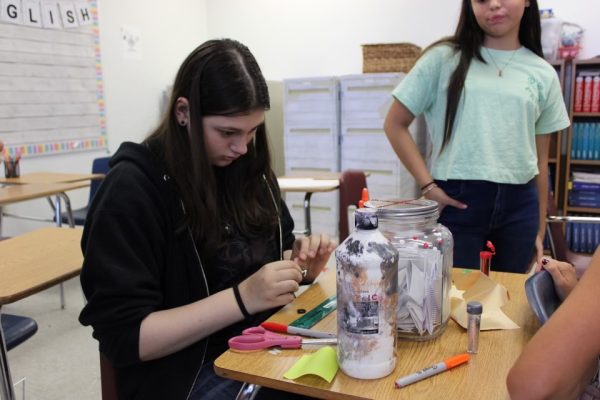 As the freshmen were led to their first class, they saw the doors of the third floor of the 9000 building brightly decorated with creative designs for each country. Campers and their group leaders attended different classes, in which they met future teachers and were introduced to the projects they completed throughout the week.  Students then gathered in the auditorium before their last activity of the day, a tour around Gables. Walking in and out of hallways, up and down stairs, the incoming freshmen got their first look at the campus, as upperclassmen explained where their classes would be, eating areas, offices, etc. 
 "I wanted to make sure the incoming freshman could feel at home in Gables; I had many upperclassmen help me so I wanted to help the newcomers in return. The campers know the layout of the school and classes now and they got to meet and connect with a majority of other IB students who will be their classmates the next few years," sophomore Linus Boettcher said.
To end their first day, students were divided into two sides of the auditorium, both of which sang the "party" song at the top off their lungs, hoping to win the innocent competition with the loudest cheers. Campers learned the Alma Mater and sang it together, then were dismissed after their SGL's collected their name tags. 
---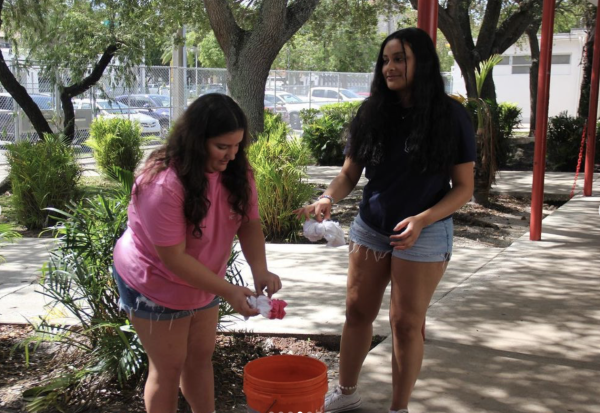 Day 2:
On Tuesday, new faces appeared at the sign-up after hearing positive reviews from original campers. Freshmen who paid $5 participated in the tie-dye activity. Egypt's representative, Mr. Khan, alongside U.S. leader Mr. Molina, guided campers while they dyed their shirts.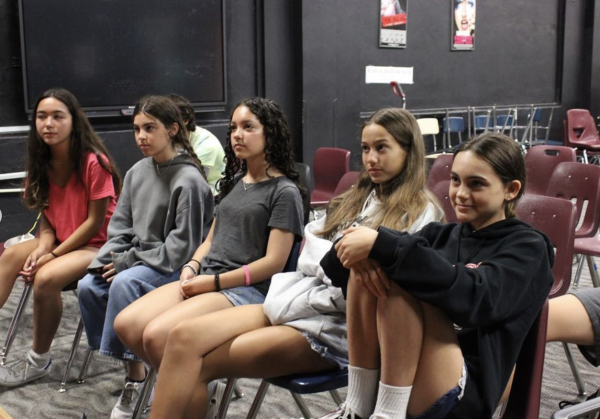 Campers had help from Mrs. Barrow, who sprinkled her tips into their skits, and Mr. Dearmas, who filmed and did the voiceover for each country's video. Both Ms. Gonzalez and Ms. Zuniga gave presentations of Gables' history, aiding campers in the making of their artifacts. Meanwhile, Mr. Rodriguez led the crafting of campers' time capsules, which would be filled with letter to their future-self. 
"The teachers seemed to really care about their students, they were open to opinions and ideas and there was a sense of freedom within the conversations. Overall, everyone was really friendly and laid back. All the SGLs were prepared and dedicated to their group […] you could tell that they put lots of effort into the decorations, outfits and chants for each country," freshman Emilia Kohnstamm said.
The Class of 2027's memory was put to the test during CavCamp's scavenger hunt, as the freshmen remembered the previous day's tour spots. After figuring out the answers to the riddles, campers took selfies upon arrival at each destination, rushing to be the first to complete the challenge. In the end, South Asia took first place, followed by U.S. a few minutes later. After singing the "party" song, campers grabbed their new shirts and were dismissed. 
---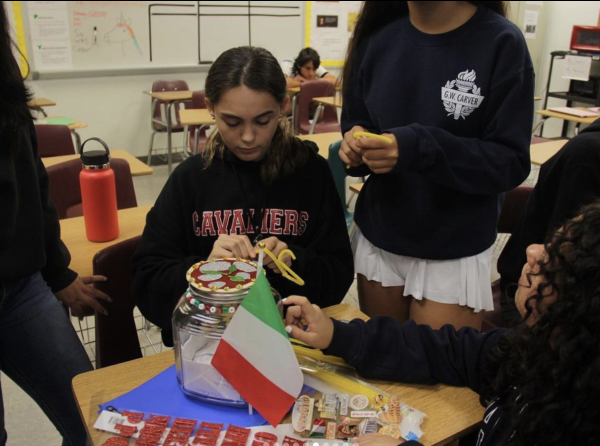 Day 3:
For the third day of CavCamp, volunteers were repping the shirts of clubs or sports they were involved in, ready to participate in Club Day. The incoming freshmen continued their crafts, which included building a spirited rocket to launch on Thursday, adding to their skits and videos or building their artifact and time capsule. 
"This year, one thing I noticed as an SGL was how the students slowly got more comfortable with each other, especially with their play, when they had to work together to make it flow. One of my favorite parts of being a group leader was giving them tips, even if it was about where to eat lunch and bonding with them on a personal level," sophomore Gabriella Arango said.
After two hours of classes passed, campers were led back to the auditorium for the "Club Fair". Volunteers stood in pairs at the podium, taking turns explaining their club's goals, benefits and sign-up process to the freshmen. With their speeches, volunteers hoped to recruit new members, add new faces to team rosters, or just make their clubs known.
---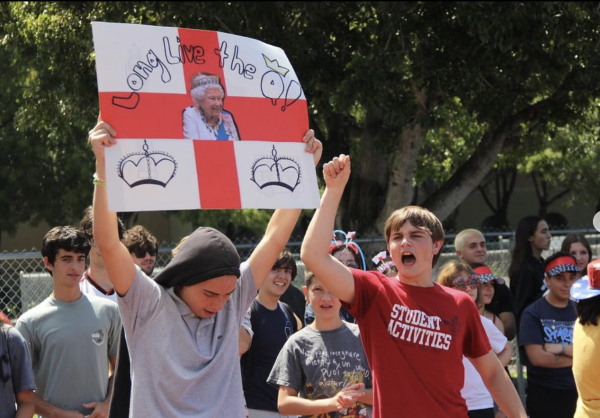 Day 4:
Long awaited by the campers, their project in Mr. Molina's class was put to the test: each country's rocket-building skills would compete against each other.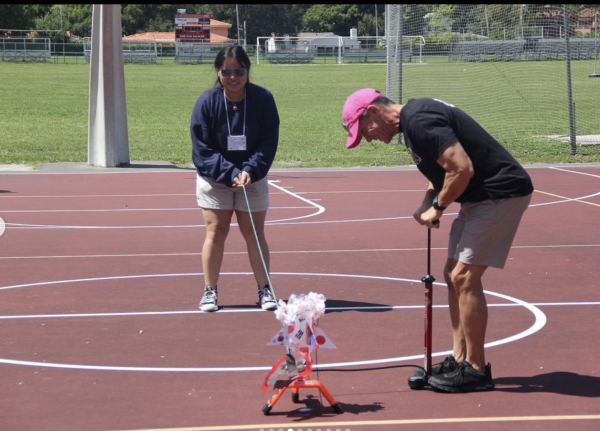 By the end of the block, Mr. Molina had collected all of the rockets, while campers and group leaders alike met in the basketball courts outside of the 9000 building. While Mr. Molina set up the rockets' launching deck, countries competitively cheered on, hoping to have a successful rocket launch.
One by one, rockets flew into the sky, and as students' heads tilted up, both excited and disappointed screams were heard across the courts. Judges Mr. Molina and Mr. Khan announced the winner in the auditorium just a few minutes after the launches ended. England came up on top, their rocket's sky-high trajectory earning them the win. 
---
Day 5:
To celebrate the last day of CavCamp, SGLs had carefully crafted personalized awards to each camper in their group. Both volunteers and campers arrived in the auditorium, sporting their handmade tie dye shirts, ready to end the camp on a bittersweet note. After a briefing on the day's activities and due dates, campers got to work on their skits, which they would later perform for all of the attendees.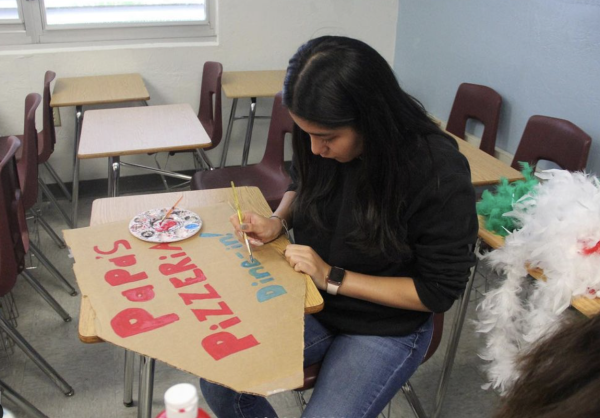 In their homeroom class, group leaders helped campers remove and add new lines, dances, props or music to their skits.  Once the time for preparation was over, campers were called group by group onto the stage, where they performed their skits in front of a panel of Gables alumni judges and their fellow campers. While the groups accommodated the stage's setting for their performances, the judges took time to examine and rate the country's artifact and time capsule. 
First on stage, England used an ironic take on the death of Queen Elizabeth, including the famous Sherlock Homes and a choreographed dance by a variety of other English monarchs and celebrities. South Asia followed with a cultural story, about love and deceit, ending with an energetic dance. U.S.'s skit consisted of a humorous McDonald's drive-thru with iconic American characters such as Karens, gym bros and Mean Girls. When Egypt was called to the stage, they told the story where a group of explorers were looking for the Egyptian pyramids, followed by a dance battle between humans and mummies for the treasure.
"My favorite activity of CavCamp was the final skit, since we worked hard to finalize the skit and it helped bring everyone together as a group. It's a completely different environment after CavCamp, now I'm acclimated to the school and I think all the new students were able to come together and have a bond beyond the Class of 2027," freshman Vivianne Pritchett said.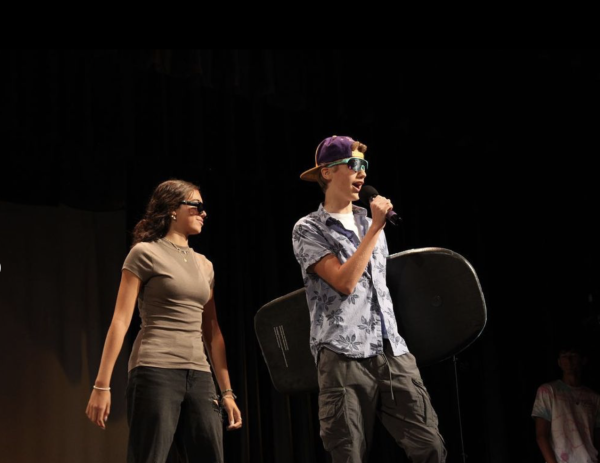 East Asia represented their region with a Hibachi cooking competition between a famous restaurant, the White Lotus, and their opponents, a team of rookie aspiring chefs who won the title of Best Chefs. Latin America's skit took place in Miami, with a scene of the famous Cuban domino games in Little Habana, piñata parties in South Beach and a soccer competition with Messi in InterMiami's team. Italy showed their culture through a pizzeria led by the famous Mario brothers and showcased the importance of tourism in their country through a food fight between foreigners and locals.
"Making the projects was a good way to get to know new people within the group. We all had to come together to create something and I think the competition side of CavCamp really pushed us to put a lot of effort into the work. In the end, [CavCamp] definitely made that first day seem less daunting. I was able to meet new people, speak with enthusiastic teachers, and learn more about the school as a whole," freshman Emilia Kohnstamm said.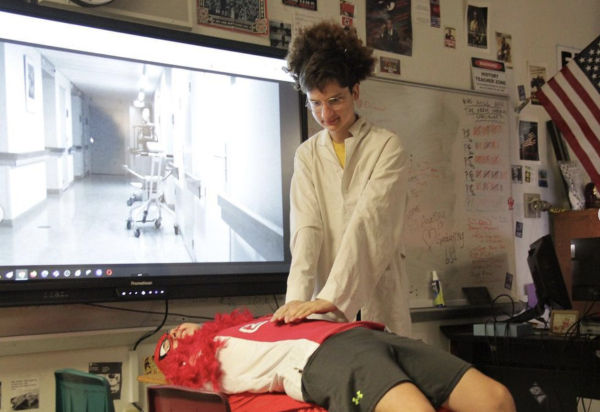 Finally, Scotland ended the show with a story of jealousy and revenge taken by a wizard who turned Gordon Ramsay into the Loch Ness monster to win Withera's heart back. After each group's skit, their video directed by Mr. DeArmas was shown, the satirical nature encouraging laughter from all campers; they worked together to produce their videos with a common villain, Jeff Bezos, while still adding a hint of each country's customs. After careful discussion and revision from the alumni judges, the winner was decided. One by one, each group's teachers were called off the auditorium stage to reveal the final winner. After a loud drumroll, Ms. Zuniga, representing Latin America, was the last one standing.
---
CavCamp concluded with a pizza party in the 9000 pavilion for both campers and volunteers, who looked forward to seeing each other in August.