Congress Updates FAFSA to Increase Student Eligibility
As senior Cavaliers apply for college and look to find ways to pay the expenses for their higher education, many fill out the Free Application for Federal Financial Aid. An extensive application that is submitted to the federal government, FAFSA shares the applicants' information with select colleges in order to help calculate their Expected Family Contribution or eligibility for federal aid. For the Class of 2023, however, their application process will differ compared to past years as Congress has passed the FAFSA Simplification Act to minimize the time students spend on the FAFSA application process as well as expand the Pell Grant Eligibility.
Over the course of 108 questions, the previous form compiled information on students' household income, size and tax returns to best calculate their EFC. In the updated FAFSA version, students will fill out a shortened form containing 36 questions. Instead of having an EFC, they will now have a Student Aid Index.
"I was not looking forward to filling out the 100 questions for the FAFSA this year. I think with certainty I can say that I am happy they shortened the questionnaire and made it easier to fill it out," senior Andrew Lee said.
"
As a current junior, I personally have not looked into the FAFSA extensively. But I remember when my older half-brother was running frantically trying to gather all the information he needed to fill out the 100+ questions it had. He had to keep asking my dad for all the financial information. Next year when I fill out the FAFSA I will be thanking Congress for simplifying it,"
— junior Nicolas Montana
Despite its similarities, the SAI's new name is intended to reflect the calculation's meaning as one that determines aid eligibility and the true cost of college, rather than what a family can afford to pay. In comparison to the EFC, the SAI is designed to reduce the pressure on parents to finance their children's college education. In the past, parents would consider the EFC as what they were expected to pay, but the EFC number they are given does not account for limited financial aid in many schools, often resulting in a higher estimate than its actual cost.
Another minor change in the FAFSA's user interface is that students, parents and preparers helping a student can now select a role when filling out the application. Depending on their answer, the form will alter itself to use personal identifiers accordingly to help guide the user and prevent mistakes.
In the FAFSA redesign, the Pell Grant requirements will be updated as well. A Pell Grant is a subsidy the U.S. federal government provides for students who need to pay for college. Federal Pell Grants are limited to students with financial need who have not earned their first bachelor's degree or who are enrolled in certain post-baccalaureate programs, through participating institutions.
Students can now research whether they are eligible for a Pell Grant based on their family income and size before the FAFSA is released. Those who either could not complete their studies due to the closure of their school, were falsely certified to attain federal aid or had their loans as a result of illegal conduct by their colleges will have their Lifetime Pell Grant eligibility reinstated. 
"I haven't really looked into the new FAFSA updates, I am happy that they are expanding the federal aid and Pell Grant eligibility. Some scholarships like the Bill Gates one will only let you submit an application if you qualify for a Pell Grant, so it's really opening the doors to receive even more financial aid," senior Mercedes Del Toro.
Additionally, more students will be able to qualify for federal aid. Students that have served time in prison or have drug convictions will no longer be eligible for the FAFSA and will now qualify for Pell Grants. Pell Grants are provided to students with financial needs and, unlike a loan, do not have to be repaid. Within the new questionnaire, students will be asked if they have any drug conviction offenses that were committed while receiving federal student aid. Based on their responses, they will receive a worksheet. However, the students' responses will not affect their eligibility. Male applicants who are younger than 26 and who did not register for the Selective Service, also known as the draft, will too be eligible for federal aid.
By changing the FAFSA applications, Congress has removed financial and educational barriers for students who are seeking higher education. The new and updated FAFSA application is set to be released on Oct.1, 2022.
Leave a Comment
Your donation will support the student journalists of Coral Gables Senior High School. Your contribution will help us cover our annual website hosting costs.
About the Contributors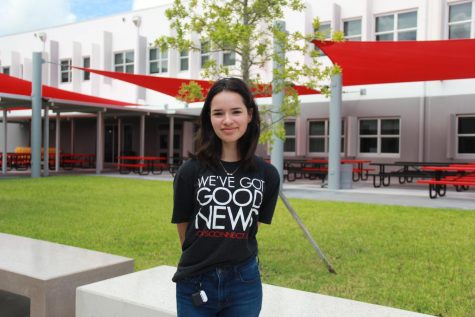 Maria Odio, CavsConnect Features Editor
Maria Odio is a senior at Coral Gables Senior High and is looking forward to continuing her writing career this year as features editor for CavsConnect....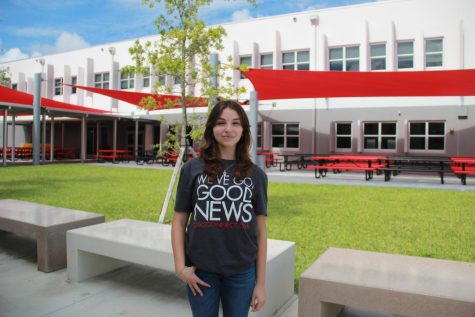 Melissa Hernandez, CavsConnect Staff Writer
Melissa Hernandez is a sophomore in the Academy of Finance at Coral Gables Senior High. Eager to leave Miami on a journey of higher education, she involves...