Gables Becomes An 'A' School
 Another year means another great achievement for Coral Gables Senior High. Breaking its streak of being a "B" rated school, Gables has elevated its ranking to an "A" by the Florida Department of Education, continuing its mission to better education for its students. 
School grade calculations are performed on an annual basis by the FDE and considers a total of 10 categories, varying from subject achievements to graduation rates and college and career acceleration. Different categories have different weights and are then scored out of 100 total points in each category. 
Since 2014, Gables has been rated a "B" or "C" school. As of July 18, 2022, Gables re-achieved the status of an "A" school after attaining higher graduation rates and overall test scores across all programs and levels of education. This makes Gables one of 148 high schools in the state of Florida, and additionally, one of four traditional, meaning not full-magnet, high schools in Florida to receive the status of an "A" rating. 
Following the pandemic, when many students were shut off from most interpersonal relationships with teachers and even other students, Gables sought to focus on student engagement in the classroom in order to propagate a positive learning experience. Gables staff strived to perpetuate the same values of connection with people and material that existed before the pandemic swept the nation. As schools opened up, teachers were instructed and given access to resources in order to fluidly transition back into brick and mortar classes. 
"
We can't thank our teachers, staff, students, parents or principals enough for all the hard work and dedication throughout the school year. There is no better place to be than at Coral Gables Senior High. Always remember, go Cavs!"
— Principal Tony Ullivarri
The School Improvement Plan takes into account not only what the district and school staff suggest, but also the opinions of the Gables community. Many students and parents will recall annually filling out school climate surveys that are aimed at gauging exact proficiencies and deficiencies. Using these inquiries, Gables is able to achieve and give students opportunities to elevate all assessment categories across the board. 
"I feel like the fact that our school is now rated an A-school is gonna play a big role in the registration of potential incoming freshmen. Parents and students alike will see our higher assessments scores and FDE grade, and they may pay more attention to our school because of it," senior Alejandro Garnier said.
Students highlighted a lack of course work relating to what they feel their future career may be, so these new assignments are made to resolve this void. As preparation for the first semester of the 2022-2023 school year, teachers have been given professional development classes on small group instructions, learning to tailor more assignments towards career-related subjects. SIP will also include an introduction of motivational talks, specifically to freshmen, to give these students advice for their educational and overall career paths.
Building habits and life lessons to best prepare students for the upcoming challenges not only in high school, but as Principal Ullivarri says "preparing you for life beyond high school and even beyond college and creating the leaders of the future."
Overall, the new status has been a well-earned title by everyone involved – from the teachers who have been reengaging students, staff who organize these plans to support the school and students who have been working their best this past year. 
Leave a Comment
Your donation will support the student journalists of Coral Gables Senior High School. Your contribution will help us cover our annual website hosting costs.
About the Contributors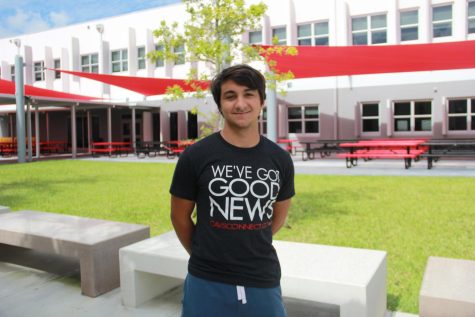 Massimo Aguila, CavsConnect Staff Writer
Massimo Aguila is a senior in the International Baccalaureate program returning to CavsConnect for his third year. He expresses strong interests in medicine,...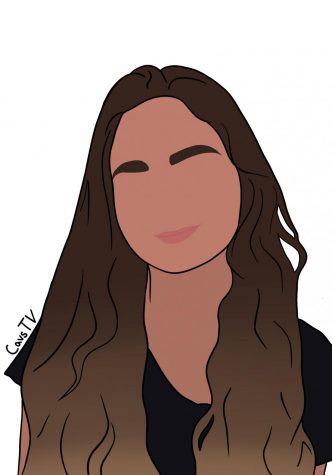 Maria Fernandez, CavsTV staff
Maria Fernandez is a Sophomore in the International Baccalaureate program at Coral Gables Senior High. Maria loves being behind the scenes and in videos,...