Rudy Giuliani Contracts COVID-19 After Maskless Travels
Rudy Giuliani has contracted the COVID-19 virus after traveling to three states, potentially exposing hundreds of citizens. Giuliani served as the 107th Mayor of New York City and as the United States Associate Attorney General in the 1980s. He is currently Donald Trump's personal attorney and is leading all of Trump's legal challenges that have stemmed from the presidential election results. 
Giuliani had been traveling around the country, recently to Michigan, Arizona and Georgia, to defend Trump's claims about election fraud. The American politician was seen multiple times without a mask when making speeches as well as in public. He was also reportedly not following public health guidelines during his travels. Although he tested negative before leaving for his trip, he could have spread the virus among public officials and the audiences of his indoor maskless speeches. Other officials who traveled alongside Giuliani tested positive a few days after him.
"
At this point in time, everyone should be wearing a mask; there is no excuse.
— freshman Victoria Fauroux
"There is so much research that now shows how effective wearing a mask is, and it is unbelievable that Giuliani is still ready to put himself and others at risk by not wearing one. I hope that contracting the virus will show him the importance of masks and make him start wearing them more often," freshman Ana Sanchez said.
Giuliani was in the hospital for four days before announcing that he was feeling better and leaving. He claimed to have taken "some of the same medicines" that had been taken by Trump when he was battling COVID-19. He and Trump took Remdesivir and Dexamethasone, which they each claimed was the reason for their speedy recovery. 
Both the president and Giuliani have given a lot of credit to this experimental treatment claiming that not only did it work quickly, but that they felt healthier after taking it. However, there is still much that is unknown about how well it would work on all COVID-19 cases, as well as many difficult discussions about the distribution to the public. This treatment has been referred to as the "VIP treatment" by the Washington Post since it has really only been taken by the president and his team. 
"I think that the treatment could be effective but that it is really a way to look better in the public eye. They give it a lot of credit just to show that anything that Trump's team does has great results," sophomore Piero Perez said. 
Scientists have been working on developing vaccines and treatments, but until they are certain about a treatment that would be available to everyone, following the health and safety regulations remains just as important as ever. Giuliani disregarded the fact that wearing a mask is effective in protecting oneself and others in addition to ignoring the fact that doing so would have reduced the chance of spreading the virus during his travels. Although he has now recovered, many of those who had come into contact with the former mayor could have been exposed. 
Leave a Comment
Your donation will support the student journalists of Coral Gables Senior High School. Your contribution will help us cover our annual website hosting costs.
About the Contributors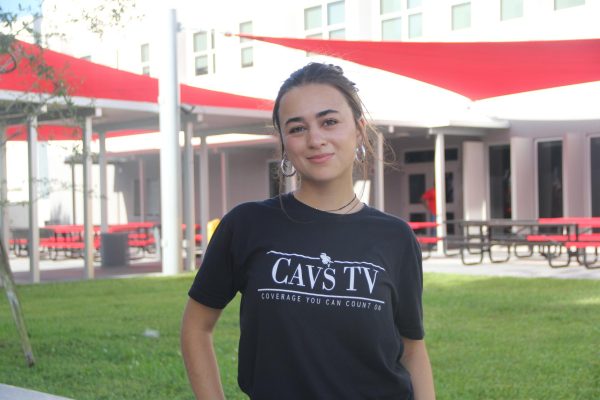 Noa Belehssen, CavsTV Copy Editor
Noa Belehssen is a senior in the International Baccalaureate program and this is her third year in CavsTV. She was in CavsConnect during her freshman year,...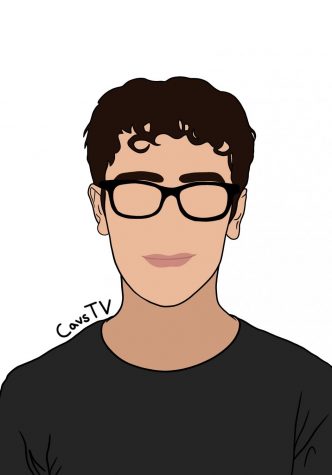 Nicolas Musa, CavsTV Photography Editor
Nicolas Musa is a rising senior in the International Baccalaureate program at Coral Gables Senior High. Nicolas hopes to build a friendly community within...