In Case You Missed It: January 6
Iran vows revenge as Trump threatens Iraq with sanctions
The United States military carried out a fatal airstrike on Qassem Soleimani, an influential Iranian General on Jan. 3, inflaming tensions between the two nations. As President Trump threatened Iranian heritage sites on Twitter, Iran announced that it will no longer abide by the terms of the 2015 nuclear deal.
Australia Wildfires Have Claimed 25 Lives And Will Burn For Months, Officials Say
Wildfires have spread rapidly in Australia and now affect people in populated areas near the southern half of the continent. Though officials in Australia continue to work to contain the fires, the damage to wildlife in Australia's forests and livestock may prove devastating. In the meantime, citizens rush to evacuate while cities like Melbourne, located over 100 miles away from the nearest fire, are plagued with ashy gray smoke that damages the air quality.
The Best and the Worst of the Golden Globes
The Golden Globes, a set of awards given to exceptional actors and actresses, were given out on Sunday, Jan. 5 in Hollywood. Millions of viewers watched on television as the fashion, speeches, and drama of the night unfolded.
About the Contributor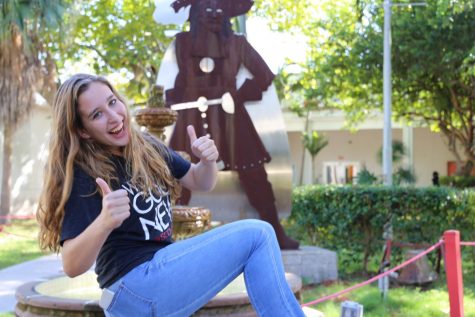 Chase Bagnall-Koger, News Editor
Chase Bagnall-Koger is a Junior in the International Baccalaureate (IB) program who is excited to be returning to CavsConnect for her second year as as...