Get to Know the Clubs Gables Has to Offer
AJ Medical Leaders (@gables_medical)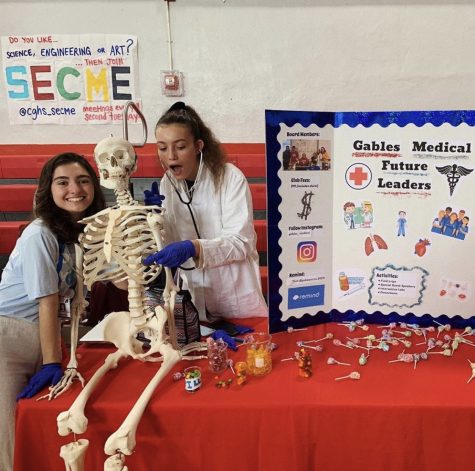 Sponsor: Mr. Molina
The AJ Medical Leaders club was created in response to the rising interest in medicine in the student body. Despite the comparatively large portion of high school students who are interested in becoming doctors, nurses, researchers, or doing other work in the field, there was no club or program for these students to express their shared interests until this year.
Art Club (@cghsartclub)

Sponsor: Ms. Stapleton
Art club is where artists of all levels come together to build off each other. This is the club for anyone interested in art and even for those who only enjoy looking at it.
Best Buddies (@bestbuddies_cghs)
Sponsor: Ms. D'Alamberte
Best Buddies is a service club that pairs club members with special needs students. There are many events and field trips members go on with their buddy, and members are able to build lasting friendships.
Creators Collaborative (@cghs_creators)
Sponsor: Ms. Zaldivar
This new club offers students with a creative space to work on projects in the areas of poetry, prose, music and filmmaking. Its mission is to foster all artistic passions and make them come to fruition.
Speech & Debate (@cgdebate)
Sponsor: Mr.Garcia
Debate club gives members the opportunity to perfect their public speaking skills and develop their arguments. If you enjoy discussing certain topics with just about anyone, join Debate!
First Priority (@gablesfirstpriority)
Sponsor: Ms.Singleton
First Priority is a club designed to bring the faith of the church onto a school setting, with the main focus being on the gospel and its application in our lives. It serves as a place for believers and non-believers to come together in a non-pressurized environment, exposing students to the Word of God and allowing them to possibly start a relationship with Christ without anything being forced upon them.
French Honor Society, or FHS (@gablesfhs)
Sponsor: Ms. Rouitt
The French Honor Society devotes their time to offering community service opportunities and teaching their members about French language and culture. They also offer to tutor for those looking to learn or perfect the language.
Future Business Leaders of America, or FBLA (@gables_fbla)
Sponsor: Mr. Reisert
FBLA challenges all students inte rested in business and incorporates public speaking and computer programming. There are multiple opportunities to participate in district and national competitions.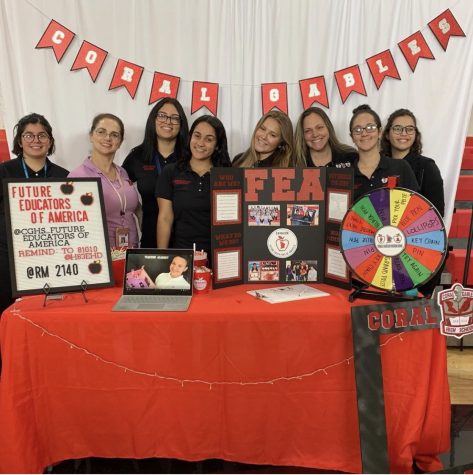 Future Educators of America, or FEA (@cghs_futureeducatorsofamerica)
Sponsor: Ms. Torres
The FEA (Future Educators of America), isn't just for those inspired by the field of teaching, yet for those intrigued by leadership as well. FEA grants high school students with the chance to volunteer within the school, aid peers and learn significant tools for their future careers through the mentoring of Gables teachers.
Gables Bhangra (@gablesbhangra)
Sponsor: Ms. Driver
If you are interested in dance and want to perform in pep rallies and school assemblies, then join Gables Bhangra! It is based on Indian culture and can be a great stress reliever!
Gables Earth (@gables.earth)
Sponsor: Ms. Kiely
Reduce, reuse and recycle! This is Gables' environmental movement that spreads awareness about the Earth and everything we can do to protect it. They have beach cleanups and awesome presentations on environmental topics at every meeting. There's even a spot for yoga lovers in their bi-weekly yoga sessions.
Gables Paradigm (@gablesparadigm)
Sponsor: Ms. Barrow
This club is for LGBT+ students and allies to know that they have support and a safe space here at Gables.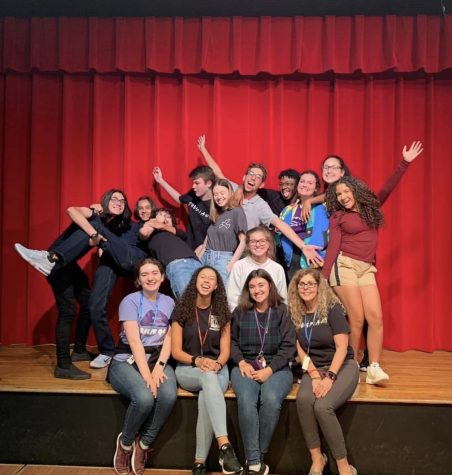 Gables Players (@cghsplayers)
Sponsor: Ms. Barrow
Enjoy acting and showing your skills on the stage? Gables players is club full of fun, enthusiastic and entertaining people and now you can join them!
Health Information Project, or HIP (@gableshipclub)
Sponsor: Ms. Leal
Are you passionate about health and teaching others about it? Join HIP! HIP consists of peer health educators that go to freshman classrooms once a month to teach their fellow peers important health topics. They also serve as another ear to support the new students on campus.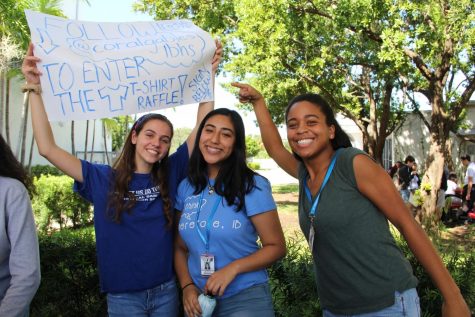 IB Honor Society, or IBHS (@coralgablesibhs)
Sponsor: Ms. Noval
IBHS is a club for all IB and pre-IB students who have a passion for community service. There is Adopt-A-Freshman (AAF) after general meetings to offer support to freshman and for upperclassmen to answer any questions for them. IBHS is also responsible for hosting the school's annual fundraiser, Bridge for Peace.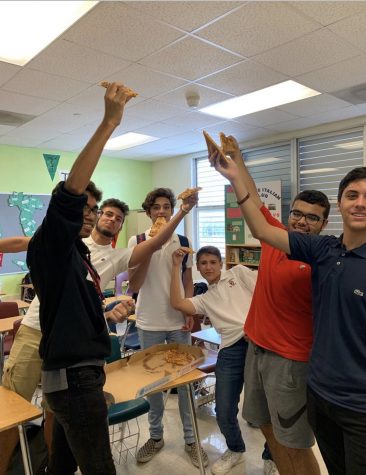 Italian Club (@gablesitalianclub)
Sponsor: Ms. Chase
If you're Italian and are looking for a place to meet more people from the same country as you, you should definitely join! And if you're not Italian, but you're still interested in learning about the great culture, you should join too! You might even get to make pasta!
Interact (@gables_interact)
Sponsor: Ms. Depaola
Interact! Interact! Interact! Interact is a service club that organizes events for breast cancer week, awareness project, and many outside activities. They are also responsible for Valentine's proposals.
Key Club (@gableskeyclub)
Sponsor: Ms. Camacho
Key Club primarily promotes service through drives and community events. If you are looking to get involved on campus or in your community, Key Club is the one for you.
Model United Nations, or MUN (@gablesmun)
Sponsor: Ms. Landsea
If you enjoy debates about global politics like refugee crisis and border disputes then join Model United Nations. In teams, you represent a country with the delegates in your team and you discuss different issues pertaining to your country assigned.
Mu Alpha Theta, or MAO
Sponsor: Ms. Herrera
MAO is for those students passionate about mathematics and wanting to help others. Members tutor three times a week and participate in competitions with other MAO clubs in the district.
National Honor Society, NHS (@coralgablesnhs)
Sponsor: Ms. Landsea
This club requires a 3.0 GPA and for members to be actively involved in community service. Members graduating get to wear the golden rope for graduation!
National English Honor Society, or NEHS (@cghsehs)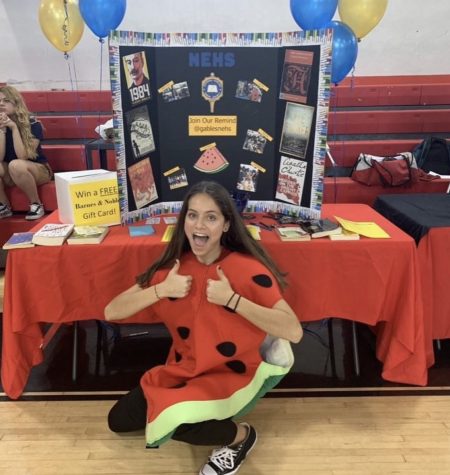 Sponsor: Ms. Delgado
NEHS is for all the bookworms on campus. Members share a love for reading and literature. Do not miss out on their monthly poetry slams!
National Spanish Honor Society, or NSHS (@gables_nshs)
Sponsor: Mr. Sanchez
National Spanish Honor Society is back and better than ever. This club offers community service opportunities and is perfect for anyone interested in learning about Spanish culture and proud of their Hispanic heritage.
Political Activism and Civic Engagement Club, or PACE (@cghspace)
Sponsor: Ms. Lezcano
One of the new clubs on campus, PACE, is the club for you if you are passionate about politics and controversial topics. Members will be debating with each other and there will be numerous opportunities and connections to get involved in politics by working in democratic or republican campaigns as interns, fellows, or volunteers. Members will also be able to attend political events like marches.
Quill & Scroll (@quillandscroll_cghs)
Sponsor: Ms. Zuniga
Are you part of one of the four publications CAF&DM has to offer (CavsConnect, Cavaleon, Catharsis, Highlights)? Or are interested in journalism? If so, Quill & Scroll is the club for you!
Science, Engineering, Communication, Mathematics, and Enrichment, SECME (@cghs_secme)
Sponsor: Ms. Phillips
SECME is for those students interested in STEM fields and who are looking to participate in competitions with others in the district.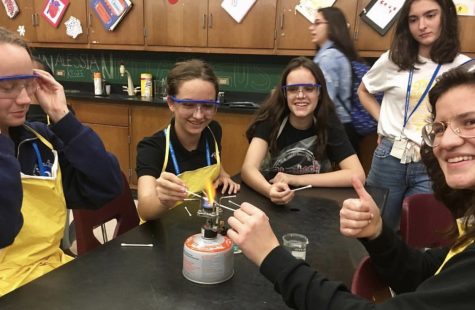 Science National Honor Society, or SNHS (@cghs_snhs)
Sponsor: Mr. Molina
If you love your science classes and want to learn more, join SNHS! Every club meeting involves science experiments, treats and scientific discussions that will really intrigue you. There are also many field trips including one to the Frost Museum of Science. Do not miss out!
W.I.Z.A.R.D. Club (@cghswizards)
Sponsor: Mr. Dearmas
The Wizards Club stands for: Weekly Interactive Zone for Arts, Recreation and Design. During those meetings, there are four classrooms dedicated to competing in all sorts of game tournaments, drawing classes, anime films, trading card game battles, cult film discussions, book clubs, graphic novel trading and a wide variety of board games. Not to mention, everyone present will take turns playing Dungeons and Dragons!
Unified Champion Schools or UCS (@ucsgables)
Sponsor: Mrs.Feeney
UCS is an educational and sports program designed to promote inclusive movements in high school for the school's special needs population. This club looks to get special needs students more involved in sporting events just like the rest of their peers on all levels of athletics. Initiated by senior Daniel Toll, UCS looks to give students the opportunity to engage in activities that, if not for the chapter, may be otherwise out of reach. This chapter looks to make a definite impact on the school and the community within and will surely prove to be a very rich experience for everyone involved.
Women of Tomorrow
Sponsor: Ms. Santamaria
A mentoring/scholarship program that aims to guide young girls to reach their full potential.