Senior Independent College Exploration Day!
Hang on for a minute...we're trying to find some more stories you might like.
SENIORS! Wednesday, Oct. 10, is Independent College Exploration Day! If you are interested in participating in this field trip please print out the Independent College Exploration Field Trip Form and turn it into Ms. Andrews in the Media Center by Oct. 10 Late field trip forms will not be accepted. Seniors who do not participate in this field trip will be housed in a study hall all day due to PSAT testing.
SOME SENIORS ARE NOT ELIGIBLE TO PARTICIPATE.  Please double check this list prior to printing out the field trip form. Students on this list are not eligible to attend the Independent College Exploration Field Trip.
In order to validate your field trip participation, students must complete a questionnaire that will be given by Ms. Andrews.

About the Contributors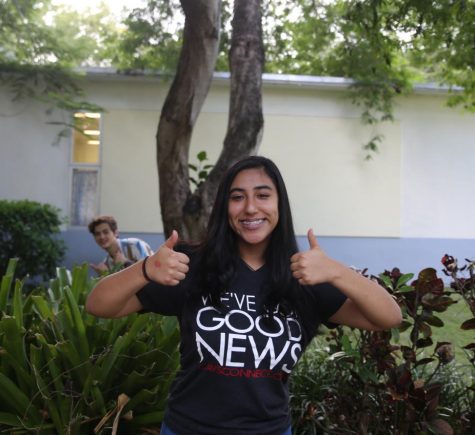 Jesse Zambrano, Spotlights Editor
Jesse Zambrano is a junior in the International Baccalaureate (IB) program. When she arrived to the US, it was clear to Zambrano how important it was to emerge herself into a new culture and its customs. She quickly picked up the English language allowing herself to better understand her classes and school work. After she began to master the language, Zambrano quickly rose to the top of her class and did not stop there. In high school, she began to join clubs and sports while staying on top of her school workload. She is currently Vice-President of the IB Honor Society, Treasurer of her Junior Class Board and Junior Representative for Key Club among other things. However, her passion for writing brought her to CavsConnect where she will continue to work on the staff as Spotlights Editor. She is greatly looking forward to continuing balancing her academic life and extracurricular activities as her high school years progress. Zambrano has learned she enjoys being involved and claims it to be the highlight of some of her days. She loves lending a helping hand wherever it is needed as she takes pride in always being kind, compassionate and helpful.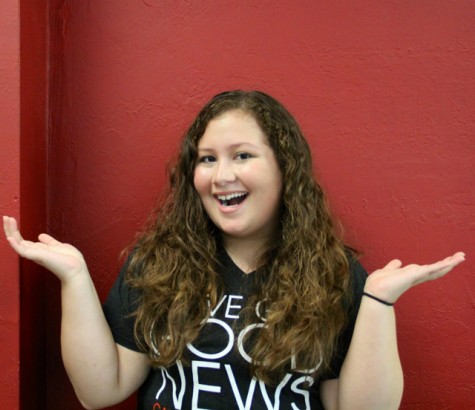 Maria Estrada, Spanish Editor
Maria Estrada is a diligent senior in the International Baccalaureate Academy at Coral Gables Senior High School.  As an exuberant and vivacious spirit, Maria is always ready to embark on a new adventure. Maria's unquenchable thirst for literature can be portrayed through her participation in CavsConnect, where she genuinely enjoys reporting for her fellow Cavaliers. Maria puts forth maximum dedication in whatever she does, because from what she was taught, that's what matters the most.
When she isn't studying for the next atrocious exam or when her nose isn't buried in an Ernest Hemingway novel, Maria can be easily found preparing for an upcoming monologue or scene. Besides being academically involved, Maria holds a colossal appreciation for the arts. She's a thespian at heart and the stage is her second home. Her love for the performing arts gives her an escape from her hectic schedule. When trying to unwind after a long day, you can find her curled up indulging in her greatest addiction, Netflix, or reading some William Shakespeare. Maria also enjoys spending time with her family and magnificent friends. She hopes to accumulate a myriad of pleasant memories that she will hold dear with the commencement of her final chapter as a Cavalier.