Women's March: Power to the Polls
Hang on for a minute...we're trying to find some more stories you might like.
A year ago, on Jan. 21, 2017, millions of women from all over the United States came together to rally for equality and demonstrate their passion for female empowerment after the election of Donald Trump. Having taken place across the country, and even around the world, the marches were some of the largest women's marches in history. On Sunday, Jan. 21, 2018, more than 1.6 million people gathered around the country on the one year anniversary of the first marches to reiterate the messages of female empowerment and to bring out solidarity within women, showing that the issues brought up last year are still concerns in the community.
"
I try to go to as many public demonstrations as I can because all causes associated with them mean a lot to me. However, I feel like it's becoming more about the people attending than the actual causes."
— junior Natalie Brenes
The protest was revived by those who continue advocating for equal rights. There were many "sister marches," the most notable one in Las Vegas, with crowds gathering in dozens of cities all over the world. The mission of the women's march is to advocate for health, economic security rights, personal security rights and representation. Those involved believe that there should be universal medical coverage and a greater focus on sustainability problems, such as lack of water or clean air. More importantly, they believe that people should be paid equally regardless of their gender. Globally, women have not received equal representation, and this movement aims to change that by campaigning for equal representation for all. Lastly, the marches promote personal safety and aim to end the culture of sexual assault, in concordance with the rise of the #MeToo and #TimesUp movements that emerged towards the end of 2017.
"
I sadly was not able to attend the women's march, but I fully support women's rights and the LGBTQ+ community. Nonetheless, I do not support Donald Trump. "
— sophomore Lia Rodriguez
The march received coverage from most mainstream media outlets, including CNN, the New York Times and Times Magazine. Donald Trump acknowledged the movement through his Twitter account and gave himself credit for lowering female unemployment rates and bringing wealth to the country.
Though there is still some controversy surrounding women's marches, it is doubtful that women are going to step down. It appears that these gatherings are only the beginning for women who are trying to get their voices heard, and these marches will only grow and bring more attention to the issue of women's rights in the future.

About the Writer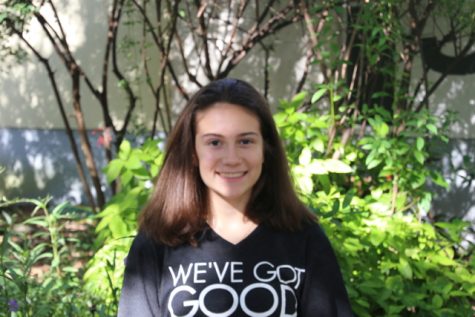 Adriana Meijaard, Staff Writer
Adriana Meijaard, a sophomore in the International Baccalaureate (IB) program, is an actively involved student at Gables with a unique heritage, personality, and style. Coming from a family that is Cuban and Dutch, Adriana has a very diverse background, contributing to her remarkable ability to communicate fluently in Spanish, French, and Dutch. Adriana sets a high bar for herself and has proven that quality by serving as Treasurer of the Sophomore Class, Secretary and Historian of Future Business Leaders of America (FBLA), and a member of IB Honor Society. She wants to continue being involved by running again for Treasurer as a junior. Although far from completing her high school career, Adriana has an idea of what she would like to pursue in the future. She is very passionate about photography, DJ'ing, and music. By the end of high school, she intends to have a business plan set up for herself and yearns to be an owner of a business pertaining to music festivals and resorts.