Terror Hits The Streets Of New York Once Again
On Oct. 31, tragedy hit the streets of New York when a man named Sayfullo Habibullaevic Saipov drove his pickup truck down a crowded street near Stuyvesant High School, hitting a school bus and others along the way. His actions cost the lives of eight civilians and injured twelve others who were rushed to the hospital with critical injuries. After the crash, New York officials rushed to pull Saipov from the totaled car. Saipov attempted to run from said officials with a pellet gun and paintball gun in hand, which led to officers shooting him in the abdomen, right after the culprit shouted "Allahu Akbar" in Arabic. Since then, the act has been classified as the "deadliest terrorist attack on New York City since 9/11" by state officials.
"I was in New York a couple of days ago. It blows my mind that something like this could have happened while my family and I were there. Praying for the recovery of those wounded," freshman Cheyenne Bosca said.
When searching the car, officers found a cellphone filled with ISIS propaganda and a note in which Saipoy pledged his allegiance to the terrorist organization. Officials discovered that the actions committed that afternoon were intended to "inflict maximum damage against civilians". ISIS has made no comments regarding the attack so far. However, the organization did call for their followers to execute attacks on Halloween day.
According to court documents, Saipov asked officers to hang an Islamic State flag in his hospital room as he recovered from the abdomen wound. He then shared with them that he had radicalized himself after watching a video by Islamic State leader Abu Bakr Baghdadi, asking what Muslims in the US were doing in regards to Muslim deaths in Iraq. Saipov said he has started to plan the attack two months prior to Oct 31. He "felt good about what he had done".
Saipov age 29, came to the United States in 2010 from Uzbekistan. He resided in New Jersey with his wife and three children peacefully. He first lived in Tampa, Florida, then Cincinnati, but settled down in Paterson, New Jersey where he worked as an Uber driver and kept a semi-clean record. He had a couple of run-ins with the law for traffic violations.  For those around him, it came as a surprise when he killed eight people in the name of ISIS.
"This was an act of terror and a particularly cowardly act of terror aimed at the innocent civilians, aimed at people going about their lives who had no idea what was about to hit them," said New York Mayor Bill de Blasio who spoke two hours later.
"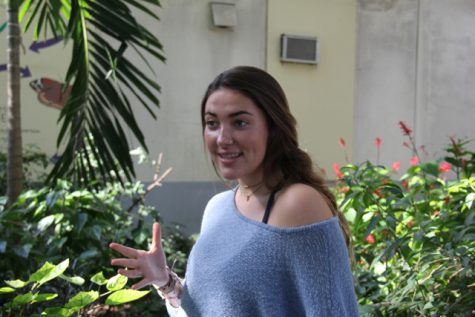 We have to be strict when handling this case. We must show a unified front to show them we will not be rattled by a coward man
— sophomore Chloe Casaudoumecq
Saipov appeared in court and plead not guilty to the 22 charges he faces. He is being charged with eight counts of murder, 12 counts of attempted murder, one count of providing and attempting to provide material support to ISIS and one count of violence and destruction of a motor vehicle.
It is believed by the Governor of New York, Andrew Cuomo, that Saipov worked alone and is not a part of a deeper, wider plot against the United States. President Donald Trump responded to the events in a tweet that read "We must not allow ISIS to return, or enter, our country after defeating them in the Middle East and elsewhere".
Saipov will reappear in court on Jan. 23 to plea his case against a jury. While he has had no connections to other domestic attacks investigated by NYPD or the FBI, police officials said they would not be surprised if they found a link between him and other radicalized individuals. This particular attack has police departments around the country on high alert for attacks by extremists using ordinary vehicles, in order to prevent said attacks and combat those who wish to endanger the lives of peaceful citizens.
Leave a Comment
Your donation will support the student journalists of Coral Gables Senior High School. Your contribution will help us cover our annual website hosting costs.
About the Contributor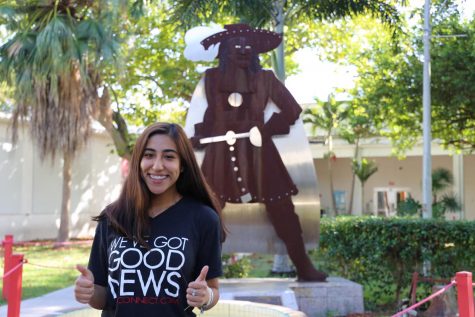 Jesse Zambrano, Spotlights Editor
Jesse Zambrano is a senior in the International Baccalaureate (IB) program. When she arrived to the US, it was clear to Zambrano how important it was to...