Harvard Model Congress 2017
On Wednesday, Feb. 22, 31 eager Gables students arrived at the Fort Lauderdale airport sporting their Harvard Model Congress (HMC) sweatshirts.  The group was about to embark on a journey that would take them to Boston to be a part of the largest Congress stimulation in the world, led by students from Harvard University.  AP European History teacher Mrs. Landsea, along with IB History and Theory of Knowledge teacher Mr. De Armas, led sophomores, juniors and seniors on a trip that would greatly impact their lives.
Before arriving in Boston, students were expected to choose a committee in either the House of Representatives, the Senate, or from Special Programs, and complete a pre-conference assignment for their respective committee.  Gables students were in several Congressional committees including House Foreign Affairs, Senate Environment and Public Works, and House Oversight and Government Reform.  As members of Congress, delegates were assigned a specific politician that they were expected to research and later emulate at the conference, debating, writing and voting on bills as the Congressperson they were assigned would.  Several students were also part of Special Programs committees such as the West Wing, in which delegates debated over five relevant issues that are central to American democracy, as well as the Supreme Court, in which a two-person team was expected to argue about the constitutionality of cases that covered issues such as the role of the judiciary in the ongoing privacy and technology debate and equal protection under the law in light of modern algorithms.
"This is my second year at HMC and after my first year I realized it was something I was really good at and I liked the aspect of collaboration and compromise that was necessary to come up with solutions. Because of HMC I've started to look more seriously at a future in policy making, something I didn't think I wanted anything to do with before," senior Laura Stieghorst said.
The students arrived in Boston on Wednesday and spent the day sightseeing and getting a feel for the city that would be their home over the next four days.  On the morning of Thursday, Feb. 23, HMC participants were given the ability to visit Harvard and sit in on a class such as Life Science or Foundations of Political Theory.  Later that night, Opening Ceremonies were held followed by the first official committee meetings.  Throughout the rest of the trip, students attended the conference, sat in on educational seminars and toured the city of Boston.  Closing Ceremonies featured a handful of Gables students.  Senior and highlights Editor-in-Chief Olivia Field delivered a speech about the way in which participating in Supreme Court at Harvard Model Congress over the past three years has taught her about the importance of recognizing and listening to opposing views in order to formulate and further cement your own.  Additionally, senior Laura Stieghorst and junior Adriana Baumann received awards for Best Delegates in their committee, among other students who were recognized.
"Harvard Model Congress was truly was an unforgettable trip with tremendous impacts on the way I perceive life now. Having met a Harvard student and an MIT student, I learned the real struggles and achievements that it takes to get into one of the most prestigious universities in the world. This trip served not only as a learning experience but, I also met a multitude of people that have positively impacted my mindset," sophomore Alain Perez said.
As Field's speech outlined, often times at HMC, delegates must argue for a side they do not stand for, a task that helps individuals introspectively reflect upon their values and beliefs. Overall, participants emerged from conference meetings and the trip with a new perspective and a deeper understanding of government policy, public speaking and the acceptance of other's views.
About the Contributors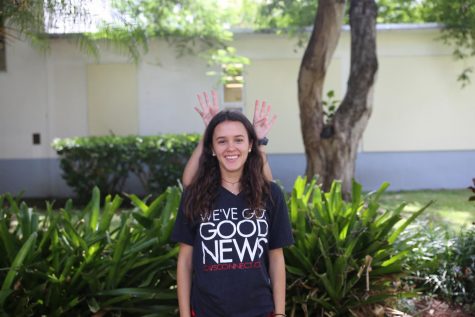 Natalia Torres, Copy Editor
Natalia,"Nati", Torres is a senior in the International Baccalaureate (IB) program and is very excited to continue at Gables as part of the CavsConnect...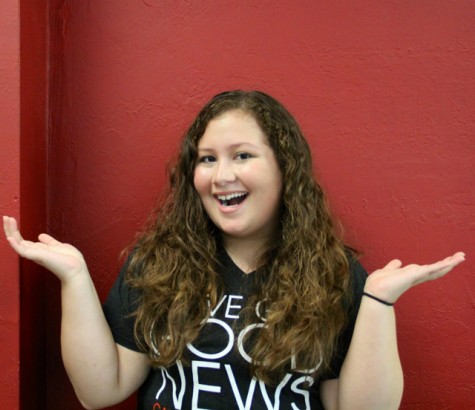 Maria Estrada, Spanish Editor
Maria Estrada is a diligent senior in the International Baccalaureate Academy at Coral Gables Senior High School.  As an exuberant and vivacious spirit,...