NHS Spends Saturday Cleaning Campus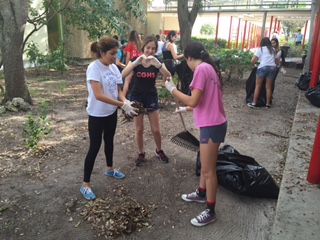 As part of their annual contribution to the school, the National Honor Society hosted a cleanup for the school on Saturday, March 5. The activity consisted of painting the school and cleaning up garbage all around campus. Members of the club were able to participate in this activity and obtain community service hours.
"It felt great to give back and beautify the school that I've been coming to for four years, and what's special about it is that you can see the improvements we made everyday in the halls, so it makes you feel good," senior Board Member Albert Garcia said.
With the sun shining and Miami breeze, the students painted various classrooms that they felt needed to be polished. Some teachers even got to request what they wanted their classroom to look like! In addition, bathrooms were painted and mulch was added to plant areas to improve the Gables campus. Many teachers' specific visions of their classroom were accomplished and carried out by NHS members.
"There was no joy greater than coming into my room Monday morning and seeing my very own depicted image of my room; it filled me with Gables pride," History Teacher  Mr. Miller said.
About the Contributors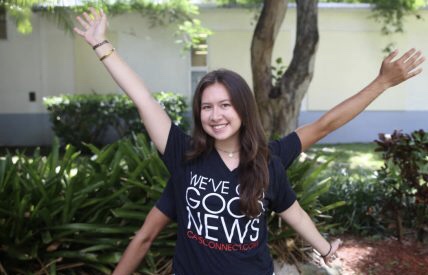 Maria F. Estrada, Editor-in-Chief
Maria Estrada is a senior in the International Baccalaureate program at Coral Gables Senior High who loves a good debate and cup of coffee. As her role...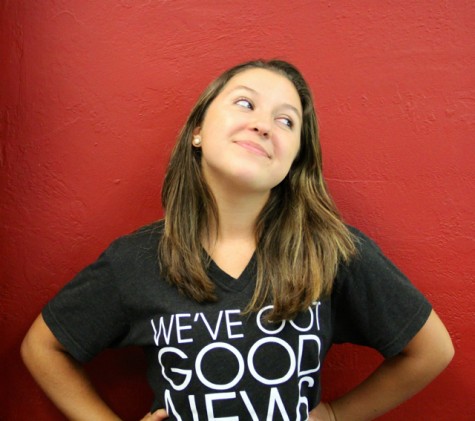 Sabrina Ochoa, Editor-in-Chief
An IB senior at Gables, Sabrina Ochoa (commonly known as "Sab," "Sabi," "Sabu," "Bri," "NaNa" and even "Fab Sab" ) is a proud Cavalier. Despite her minuscule...