Recap: March 23-March 29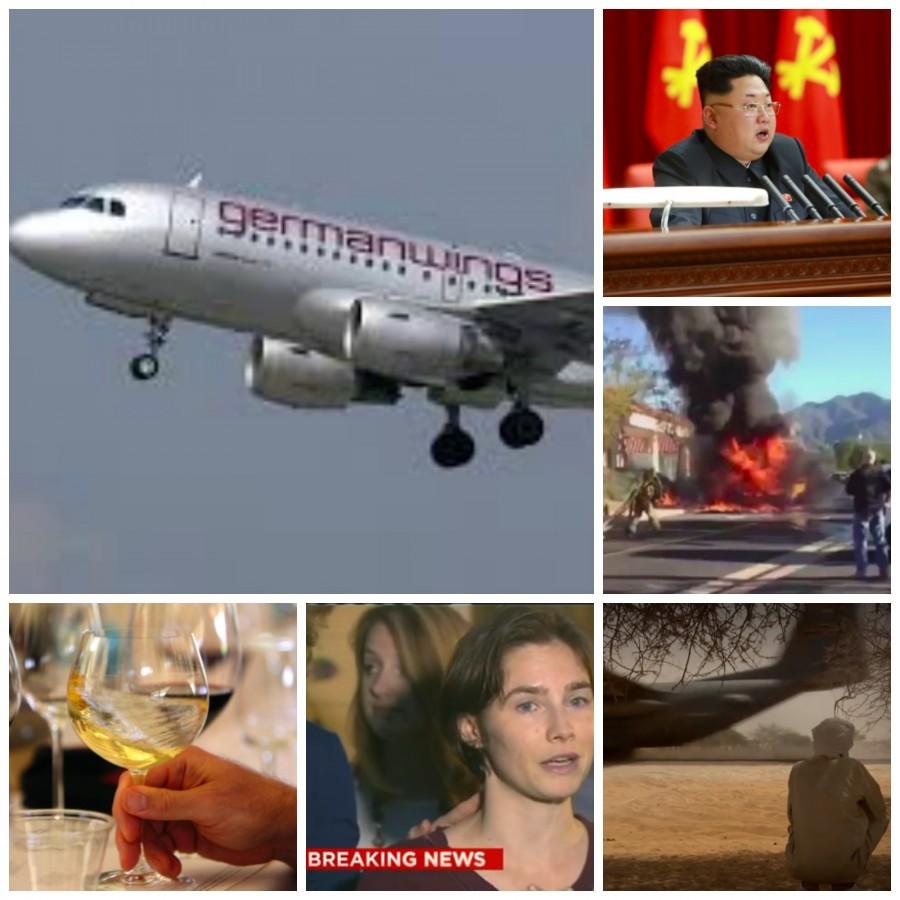 International Affairs
"Suspected Boko Haram gunmen decapitated 23 people in a raid on Buratai village in northeast Nigeria's Borno state". Attackers raided the village at 11pm and set houses on fire. 32 people were taken to the hospital with gunshot wounds.
Italian supreme court overturns Amanda Knox's conviction of 28.5 years in prison after being accused of killing her roomate in 2007.
ISIS Al-Shabaab recruited dozens of teens and adults from Minnesota. ISIS is targetting the Somali community in Minneapolis. IN 2007 more than 20 Somalian-Minnesotans left to fight with Al-Shabaab. More than 15 people have left Minnesota to fight with ISIS.
150 citizens of 18 countries were on board of the flight, it had a slight delay when leaving from Barcelona, Spain. After ascending to 38,000 feet, it quickly descended into the alps. The audio of the plane registers screams minutes before the plane crashed.
"North Korea has arrested what it claims are two spies who worked for South Korea's intelligence service". The men arerested are "being accused of committing crimes of 'terrorism' and bringing in 'large quantities of forged currency,'".
Domestic Affairs
"Twenty-one people were injured Saturday when a commuter train collided with a car and derailed near the University of Southern California campus in Los Angeles".21 people were hurt and 10 were taken to the hospital.
Some California wineries are being accused of having arsenic in their wine. Arsenic can be dangerous in high concentrations. "Winemakers respond that their wines are safe and the suit amounts to fearmongering".
A school bus carrying middle school students exploded in Orange County, California. The cause of the explosion is still under investigation. The driver safely evacuated the 35 students that were on board.
"Seven college-age people, some who came to Panama City Beach, Florida, for spring break, were wounded in a late-night shooting"."Authorities arrested David Jarmichael Daniels, 22, of Mobile, Alabama, on seven counts of attempted murder. A .40-caliber pistol was found in the backyard of a residence.".
"The U.S. Navy rescued two Saudi Arabia air force pilots from the Gulf of Aden"."The pilots had ejected from their F-15 aircraft after it suffered mechanical failure, Saudi officials told U.S. sources. The two were not seriously injured.".
About the Contributor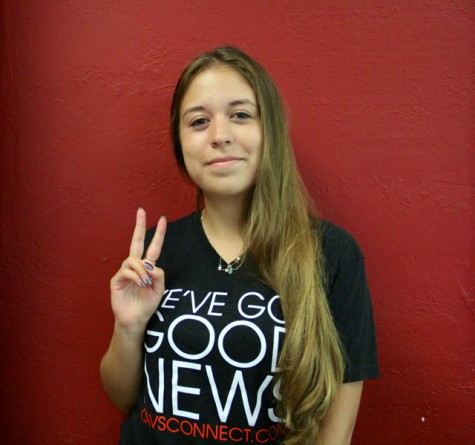 Daniela Quijano, Managing Editor
Daniela Quijano, or "Dani" as you may know her, is a junior who is proud to be a CavsConnect editor. Originally from Medellin, Colombia, she has lived...