Special Olympics 2014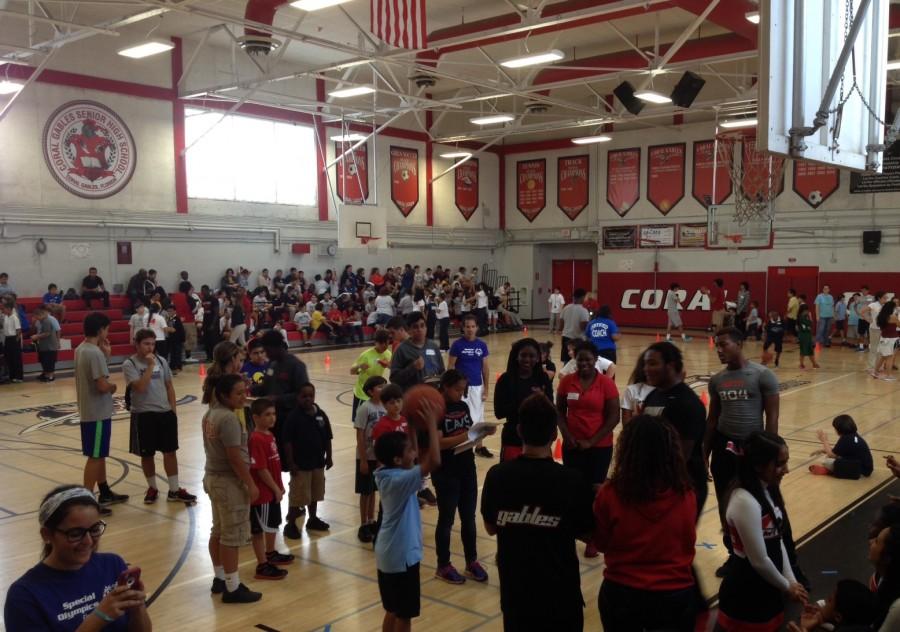 On Dec. 1, elementary and middle school athletes from all over Miami-Dade County gathered in our very own gym to participate in the 12th annual Special Olympics. After the athletes were promptly greeted by welcoming volunteers and encouraging cheers, performances by our JROTC's color guard and the cheerleaders' singing of the National Anthem officially kicked off the Games.
"I volunteered because I love seeing the little kids happy and active. I love that they get to socialize with other kids from different schools and get to have all the attention towards them," junior Cynthia Sanchez said.
Athletes competed in three events, all related to basketball. The games were designed to improve their team skills and develop experience to participate in team sports in the future. These events included passing the ball to a teammate, learning how to dribble the ball efficiently, and scoring points. In order to be scored, the athletes were put into groups that were led by certain Gables students that volunteered at the event.
"It felt great being a group leader since I was able to make the kids smile. I also made sure they were having fun and enjoying themselves," sophomore Adreyan Peña said.
After all of the participants were scored, they were all given ribbons, because everyone at the Special Olympics is a winner! Everyone congratulated all of the athletes' efforts by cheering them on and giving them high-fives.
About the Contributor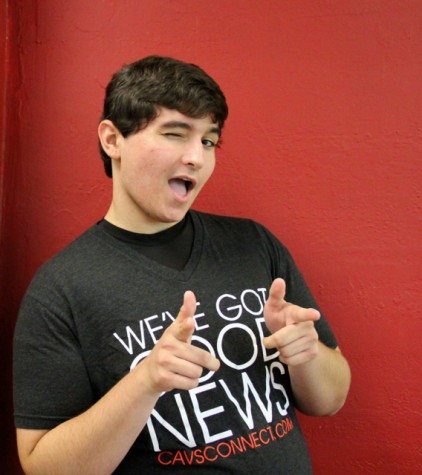 Jake Paz, Opinion Editor
Jake Paz is a senior in the IB Program at Coral Gables Senior High School who is very hardworking and strives to succeed at everything he does. Outside...