Maia Berthier, Staff Writer

November 30, 2018
Monday, Nov. 26 brought this year's Miami-Dade County Public Schools Basketball Competition to Coral Gables Senior High. The event was sponsored by the Special Olympics Organization and united over 20 Miami-Dade County middle and elementary schools for one eventful day. For the past several years, the competition has taken place in our gymnasium and it h...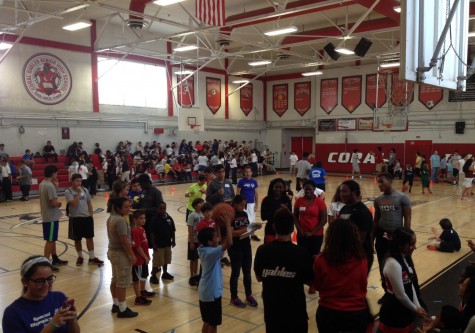 Jake Paz, Staff Writer

December 8, 2014
On Dec. 1, elementary and middle school athletes from all over Miami-Dade County gathered in our very own gym to participate in the 12th annual Special Olympics. After the athletes were promptly greeted by welcoming volunteers and encouraging cheers, performances by our JROTC's color guard and the...