Rising Sea Levels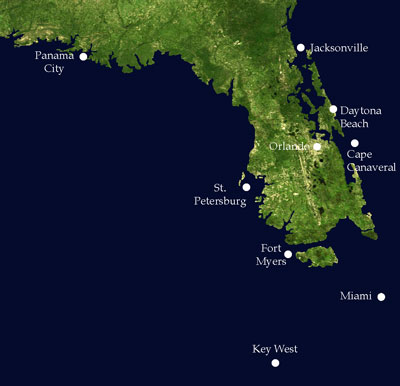 The rainy season in Miami has just ended, but it has left an ominous message. Sea levels are rising and the situation is imminent. Miami has the fourth largest population susceptible to rising sea levels in the world, according to the Associated Press reporter Michael J. Mishak. The current increases in sea level are a result of global warming and will ultimately affect the entire planet. A rise in sea levels is unavoidable and can cost billions of dollars, harming both our ecosystems and our wallets if the right steps are not taken. Are the actions by our leaders sufficient for the problem at hand?
The extent of rising sea levels may be obvious and unavoidable by 2020, claims a group of researchers including Florida International University scientist Rene Price. The researchers utilized data from the past to create their projections on which point rising water will become a noticeable threat. Their projections extend as far forward as 2100 with the possibility of it rising anywhere from one to three feet by then.
"I think the government as a whole should acknowledge the fact that global warming is a reality […] The first step they should take is to educate the masses about global warming and the effects of global warming," senior Caroline Bauwens said.
Republican-turned-Democrat Charlie Crist instituted many climate change initiatives during his stay in office as Florida governor from 2007 to 2011. However, the current governor, the politically conservative Rick Scott, is slowly removing the programs that Crist put into place. He even warned about such environmental policies, claiming that they could cause an economic retrogression. According to PBS, a federal survey identified Miami as an area of risk in regards to rising sea levels.
"Rising sea levels are a crucial problem that must be recognized and prevented. I agreed with most of Crist's initiations and only thought more actions should have been taken," junior Mia Tolpin said.
Miami Beach is consistently being flooded by storms and lacks the drainage system necessary to handle the water. In particularly bad situations, the sewage system is flooding and pouring out. Miami Beach is expected to pay at least $400 million in attempts to build a drainage infrastructure better suited for the water intake. But with current possible projections, such as one regional assessment that claims sea levels could rise two feet by 2060 resulting in a tainted water supply, the $400 million spent on renovations will not be sufficient.
"Global warming is just a theory. The earth has always been changing temperatures high and low even before we were here. Global warming doesn't exist," freshman Ambar Calle said.
Senator Marco Rubio, who represents Florida in the senate has been a continuous critic of conservation-based plans and was vocal in his dissent against Crist's climate plans while Crist was in office. Rubio, along with George Bush, has voiced doubts on whether climate change is in fact man made. He believes that enacting programs to cut carbon emissions would do little more than hurt the economy.
"I do not believe that human activity is causing these dramatic changes to our climate the way these scientists are portraying it," Rubio said.
Director of the Florida Center for Environmental Studies at Atlantic University Leonard Berry found that sea levels have risen 8 inches within the last 100 years. The century-long time period has seen the growth of factories and industrialization but not its full effects. The average carbon footprint for Americans is 19.8 tonnes, comparable to China's average per person footprint being 4.6 tonnes.
It is evident that drastic changes need to be made on an individual level to attempt to reduce carbon emissions. Legislation need to be put in place that aim for a greener planet. Precautions must be taken to prepare South Florida for the rise in sea levels. Representatives of the state must attempt to help the environment and prepare the state as opposed to making claims against the velocity of climate change. Not taking preventative measures could prove dangerous to the people and infrastructure of Florida.