Mrs. Phillips Brings "Life" to the Science Department
Many students remember the one teacher who ignited their passion for learning, opening their eyes to a whole new world. For countless Cavaliers, that teacher is Ms. Phillips, an inspiring example of intellect and leadership. Bringing a unique style of teaching to the table, Ms. Phillips engages her biology classes with her every word.
As Ms. Phillips explored the variety of courses available at her high school, she began to develop a passion for science. Once she became a college student, Phillips planned on studying microbiology. However, when the course was canceled at her university, Phillips began her major in biology.
Originally wanting to become an orthopedic surgeon, Ms. Phillips never thought a career in education would be in her future. However, she was presented with the opportunity when recruiters visited her college class, informing students of the opportunities becoming a teacher would open up. Eager to become independent, Ms. Phillips quickly took up the offer, applying for positions as a science teacher. 
"
Like a lot of kids, I had extremely strict parents when I was growing up. When the recruiters walked through the door and explained that we could make good money, I instantly made my decision. I picked up my life, moving away from my parents, buying my own home and became a teacher. It was the best choice I could have made,
— Ms. Phillips
Phillips bounced between schools for a couple of years, ranging from Allapattah to Shenandoah Middle School, until she found Coral Gables Senior High where she would stay for the next 11 years. Having an outstanding reputation, Gables caught Phillip's eye and drew her in with school colors that resembled the comfort of her alma mater, Miami Beach Senior High School. 
Teaching Biology and Experimental Science Honors, Ms. Phillips' passion for education continued to flourish. While Phillips deeply enjoys educating her students about the ins and outs of life, she finds more satisfaction in seeing her students grow as people who are maturing and becoming active in school. In fact, Phillips was motivated to teach at Gables so she could witness the graduation of her past students from Shenandoah Middle.
"A majority of kids have me freshman year and never come back, but those who do come around end up looking like entirely different people. Seeing my students become full-fledged adults is incredibly charming, especially when I hear about them getting jobs or internships, becoming valuable members of our community," Ms. Phillips said. 
Having been the science department head at other schools, Phillips came to Gables with a glowing resume, which resulted in her being promoted to department chairperson in the blink of an eye. Achieving this position was a result of her natural leadership style, great communication and her ability to bring a positive culture to the department.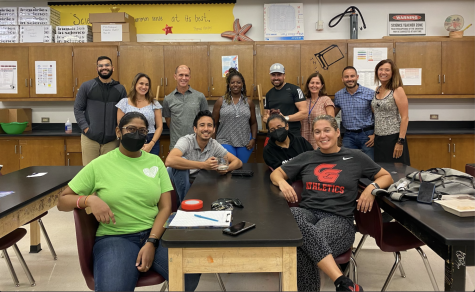 As department chair, Phillips adopted more responsibilities than she originally expected. Managing department finances and handling interactions between administration, teachers and students were just a small part of Ms. Phillips' new responsibilities. 
"I act as a major problem-solver for the science department, I resolve issues that would otherwise disrupt the peace between teachers, administration and students. Providing everyone with the help and information they need to keep the department operating is my main task which can become stressful or overwhelming at times," Ms. Phillips said.
As time went on, Phillips began collecting more titles, one of the most memorable was being the Science, Engineering, Communication, Mathematics and Enrichment club sponsor. Phillips sponsored the SECME club from 2014 to 2022, leading the club to countless victories in various competitions. Phillips revolutionized Gables' SECME club, turning it into a force to be reckoned with in the Miami-Dade county.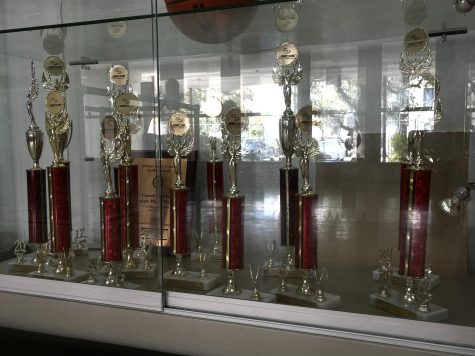 "Ms. Phillips did a great job as SECME club's sponsor on so many levels. She was continually involved with all our activities and competitions, simultaneously stepping back when she knew the kids had to take charge. Not only that, but Ms. Phillips treated us less like students and more like equals, handling us with grace and compassion," junior Gabriela Blanco said. 
During her time at Gables, Phillips has certainly made an impact which simply cannot be overstated. From educator and department chair to club sponsor, she has made her mark when given the opportunity. Despite stepping back from being SECME club sponsor for the 2022-2023 school year, Phillips will continue to share her love for biology on her students, influencing them to pursue careers in science.
Leave a Comment
Your donation will support the student journalists of Coral Gables Senior High School. Your contribution will help us cover our annual website hosting costs.