Catching a Cav With Character: Open-Minded
In today's society, people tend to become close-minded when they are presented with an unexpected situation or person. Ben Dubearn, Kassandra Gavilla, Carmen Pelegrino and Ewan Hennessy seem to adopt an opposing mentality, earning them this month's Catch a Cavalier with Character recognition. These students are constantly aiming for individuality and a safe environment where anybody can be free of labels or judgement.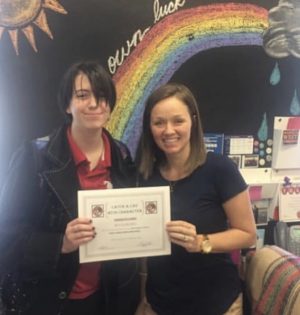 Grade 9: Ben Dubearn
Dubearn truly exemplifies what it means to be open-minded. He has always been accepting of people, regardless of their sexual orientations and genders, as long as they treat others with full respect. Dubearn is a member of Gables Paradigm and is now working on serving as part of the club's board in hopes of creating a safer, diversified campus.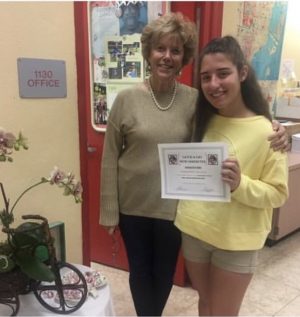 Grade 10: Kassandra Gavilla
When assimilating to a new high school environment, it can sometimes be difficult to meet new friends and get involved within the school. Not letting herself be held back by these ideas, Gavilla took a huge leap forward and truly made the best of her time since her arrival at Gables. From the beginning, she was always open to meeting new friends and getting to know the school campus. Since then, Gavilla has joined the track team and clubs such as Interact and National Honor Society (NHS). Gavilla constantly inspires her friends to never give up and to always keep working towards their goals.
"Kassandra is always willing to try new things even if they are hard, and she won't give up if things get too hard. For example, we're in Track and clubs together, and if it weren't for her, I don't know how I could manage trying all these new clubs," sophomore Ivette Recio said.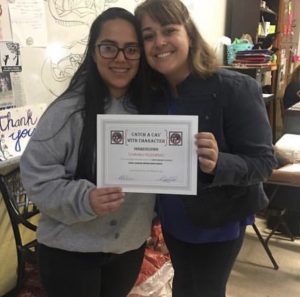 Grade 11: Carmen Pelegrino 
As an Interact board member, Pelegrino has learned to be accepting of all causes and backgrounds, striving to create an inclusive environment for all Interact members. She is always open to taking on new tasks, no matter what they may be, in order to broaden her perspective and experience new things.
"When I think of Carmen, I think of a young lady that is always open to taking something on and is always so accepting of it all," Ms. De Paola said.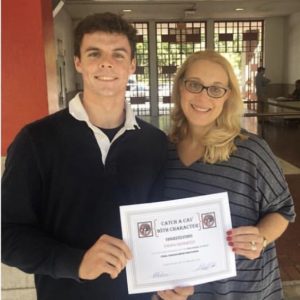 Grade 12: Ewan Hennessy
Being an Eagle Scout and co-president of the Future Business Leaders of America (FBLA) club, Hennessy has gained qualities a true leader should possess: creativity, integrity and most importantly, open-mindedness. Hennessy's main goal is to treat others with respect, no matter the circumstance. In order to spread the message of acceptance, Hennessy joined the Health Information Project (HIP) to help inform freshmen classes about everyday pressures in society. When he is not studying or busy with FBLA, he loves to play tennis and go camping with friends.
As these students continue through high school, being open-minded will be an important characteristic to have when it comes to dealing with everyday situations. Having an open-mind requires you to have both patience and honesty.