Lieutenant Ishmael Roig: Fighting Fires Since 2006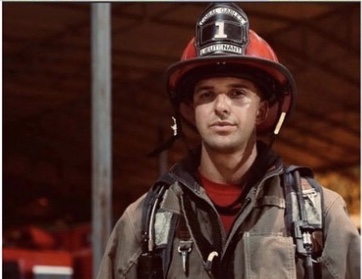 From training in the Coral Gables Fire Explorer program to fighting fires for the Coral Gables Fire Department, Ishmael Roig has always been passionate about saving lives. Lieutenant Roig is an alumnus of the Coral Gables Senior High Class of 2010. He began his fire rescue career early by being apart of the Coral Gables Fire Explorer program, a program for students who are interested in a future career in the fire rescue service. The experience he gained from his training there, shaped him to become the leader at the CGFD he is today.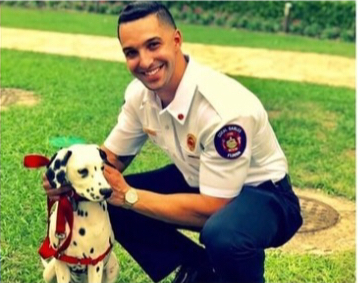 Once Lt. Roig graduated from Gables, he attended Miami-Dade College and worked as a lifeguard on the side. Later in 2012, he joined the Key Largo Fire Department where he worked for two years. Though he much enjoyed the opportunities he received, one day he got a phone call that offered him everything he had been working towards since high school.
" […] I finally received the phone call of my dreams which was to work for the Coral Gables Fire Department," alumni Lieutenant Ishmael Roig said.
He began his journey at the CGFD in 2014 and since then has assumed the role of Coral Gables Fire Department Spokesperson, Lead Cadet instructor, Recruit Instructor, Special Response Team, Advanced Life support team, Administration Lieutenant and Shift Lieutenant. However, he is currently assigned to Battalion C. He also works with high school students interested in the fire rescue service in the Coral Gables Fire Cadet program. Each and every one of these titles represent how much hard work and dedication Ishmael has devoted to his passion since his time at Gables.
Every day at his job seems surreal to Roig. A typical day for him begins at 7 a.m. at the CGFD when they take roll call. He reviews with his partners what their days will consist of and verifies that their equipment is ready for the day. The remaining time includes physical fitness and training, maintaining order and organization in the station, and of course, attending to 911 emergencies. Since firefighters are essential to everyday life, their jobs have been affected by the current pandemic. Extra precautionary steps are needed to be taken before attending their responsibilities, such as covering their faces and being cautious as to who they approach.
"Currently, as we deal with COVID-19, it is all the same duties but with added precaution and social distancing" alumni Lieutenant Roig said.
Ishmael Roig has carried the life experiences and knowledge he gained during his time at Gables with him throughout his journey from saving lives as a lifeguard to saving lives as an official Lieutenant at the Coral Gables Fire Department. His story is a display that any dream can be achieved if one puts their mind to it. As Roig would like us to remember: once a Cavalier, always a Cavalier.